Mumbai suburban collector makes it categorical that the land was never meant for bars, pubs, restaurants, and garages; writes to government and BMC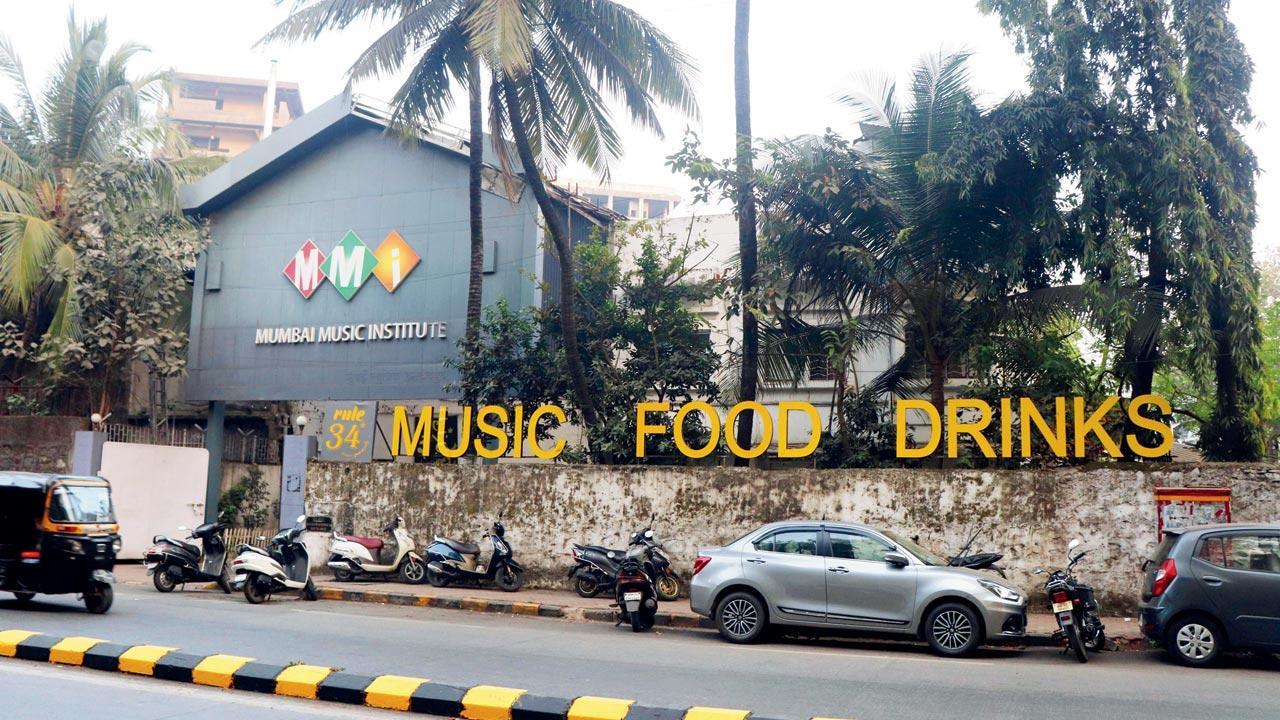 An establishment illegally operating on the plot at Charkop, Kandivli West. File pic
The collector, Mumbai Suburban district, has finally taken cognisance of mid-day's reportage about illegal development on a 116-acre plot at Charkop, Kandivli West, that was marked for a manufacturing hub. Several bars, pubs, restaurants, wedding halls, car service centres and sports turfs have sprung up on the land.
The collector, Nidhi Chaudhari, wrote a letter to the state government and civic body asking them to deny permission for change of use and not allow any kind of development without the former's go-head. The collector also ordered the owners of the establishments to submit change-of-use permission letters. 
ADVERTISEMENT
mid-day on September 23 and November 17 reported about how the land, which measures 116 acres and 20 gunthas precisely, was being misused.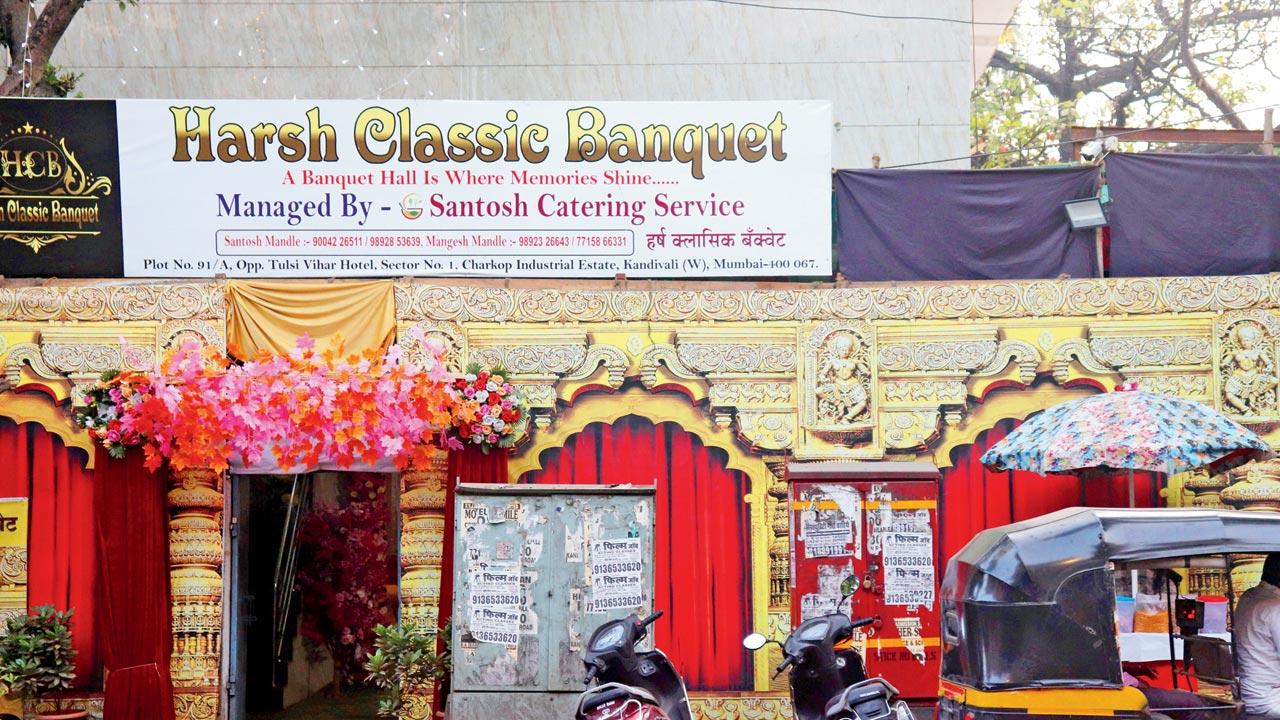 Illegal restaurants, wedding and banquet halls and lounges have sprung up on the 116-acre plot. File pic
The plot was set aside for running industries on May 3, 1961, and the state government handed it over to MIDC later.
This newspaper also learnt that the building and factory department of R South ward had overlooked violations by individual units in running bars and restaurants and also securing liquor licences from the excise department. 
Also Read: Brave dogs rescue two others from fire
Activist Reji Abraham, president, United Association for Social, Educational and Public Welfare Trust, has sent several letters to the Enforcement Directorate,  revenue department and other authorities.
Nidhi Chaudhari, collector, Mumbai Suburban district
Chaudhari told mid-day, "We wrote a letter to the state government and BMC building proposals department to stop violations as we found that many people are misusing this land. This land was built up only for the purpose of running industries and not for any other uses. If anyone wanted to change its uses, they must take a NOC from the state government. The latter never sold this land to anyone. It was given to the MIDC for administration purposes."
She added, "We asked the state government not to give permission for change of use, redevelopment and reconstruction on this land without its permission. Those who get permission for change of use should submit their documents at the collector's office. We will verify all the details. Many violations happened on this land and unauthorised structures have come up against which action will be taken very soon."
"We have also sought clarity from the state government whether it requires regulatory authority to oversee this industrial land as currently, no one is regulating it. MIDC handed over the administration of the plot to the Kandivli Cooperative Industrial Estate Organisation in 2004. 
Reji red-flagged the violations on December 14, 2022, and complained to the collector but no action was taken. To sell this land, a NOC is required from the collector for change of activities and uses. Chaudhari said, "In the disposal of the land along with factory, plants, structures and other installations, by way of sale, the state government shall be entitled to half the unearned income and where such land is sold without any construction aforesaid, the state government shall be entitled to unearned income not exceeding 90 per cent as the state government may decide." Reji told mid-day, "There has been a loot bonanza for scamsters capitalising on the government's largesse to the manufacturing sector by way of nominal lease rent (Rs 63-66 per square metre)."
He added, "Offenders have been earning from illegal subleases and sale proceeds even holding back payment of the mandated NA tax and lease-dictated revenue share (50 to 90 per cent of the ready reckoner rate). They are running illegal bars, restaurants, wedding and banquet halls, lounges, car service centres, astro turfs, clothes boutiques, water bottle companies and a milk product distribution unit to gain from public investments in illegal commercial buildings projects."
Reji alleged that the structures lacked a NOC from the collector and were "blatantly overlooked by the building proposals department and BMC R South ward under Bhagyashree Kapse, DMC (Zone 7) due to complicit enforcement authorities with political patronage."
He added that the public at large was "blissfully unaware of this huge scam that runs into crores".
1961
Year land was set aside for industrial purposes