Gudi Padwa will be observed on March 22. On the same days, Karnataka and Andhra Pradesh celebrate Gudi Padwa and Ugadi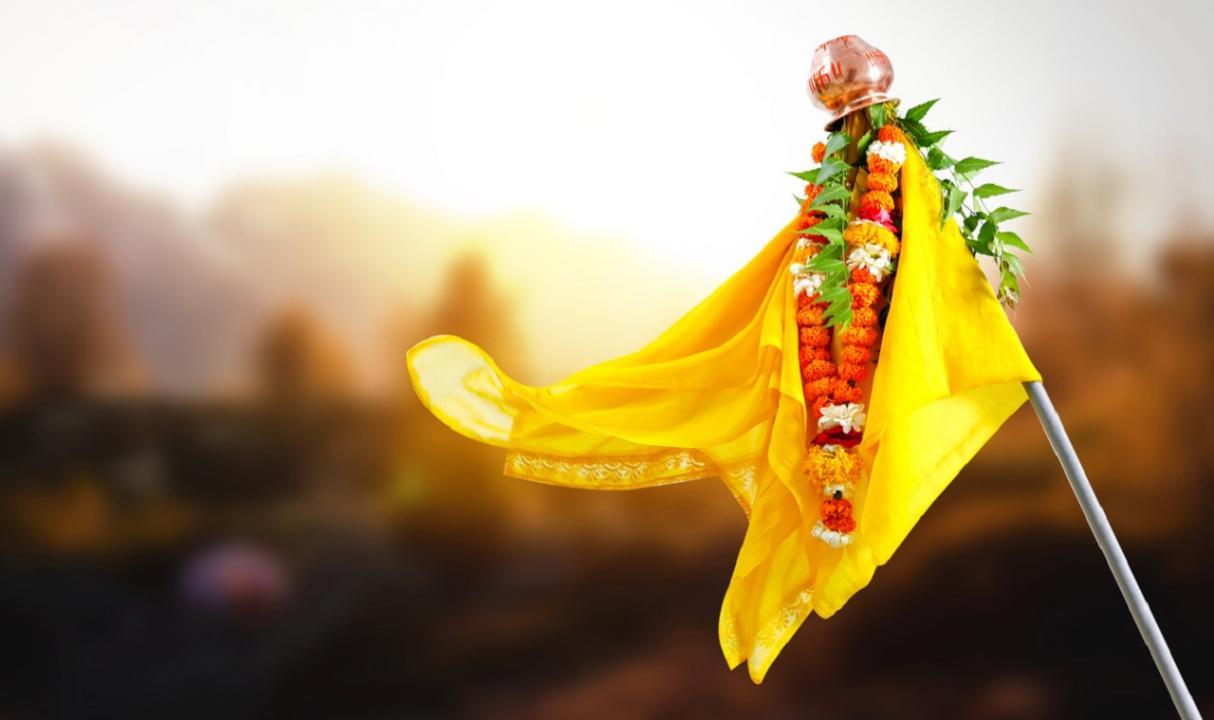 Representative Image. Pic/iStock
Gudi Padwa, also known as Samvatsar Padvo, is a popular festival celebrated with great pomp and ceremony especially in Maharashtra. 
According to the Hindu calendar, the festival takes place on the first day of the month of Chaitra, which falls between March and April in the Gregorian calendar. This year, Gudi Padwa will be observed on March 22. On the same days, Karnataka and Andhra Pradesh celebrate Gudi Padwa and Ugadi.
ADVERTISEMENT
Gudi Padwa gets its name from two words - 'gudi', which means a flag or emblem of Lord Brahma and 'padwa' means the first day of the phase of the moon. 
Also Read: Gudi Padwa and Navroz 2023: Your guide to the best festive menus in Mumbai
Significance
On the day of Gudi Padwa people wake up early in the morning, clean their houses and take a bath, followed by prayers. People also decorate their homes with rangolis and Gudi. The Gudi is made with with a colorful silk scarf tied to a bamboo stick, flowers, mango and neem leaves, as well as Saakhar gaathi (sugar candy garland) to bring luck and good fortune. An inverted kalash on a bamboo stick is used to symbolize victory which is then hoisted outside the house after the puja. It is said to be a symbol of victory and is believed to ward off evil and invite prosperity.
History
According to Hindu mythology, Lord Brahma created the universe on the day of Gudi Padwa. It is also said that on this day Brahma introduced days, weeks, months and years. As per another legend, victory of King Shalivahana is celebrated on the day as the Gudi or flag was hoisted by his people when he returned to Paithan.
Date and Time
According to Drik Panchang, the Pratipada Tithi will begin at 10.52 pm on March 21 and end at 8.20 pm on March 22.