Aaditya Thackeray also emphasised the need to increase vaccination and control vector-borne diseases in the city, while reviewing its COVID-19 preparedness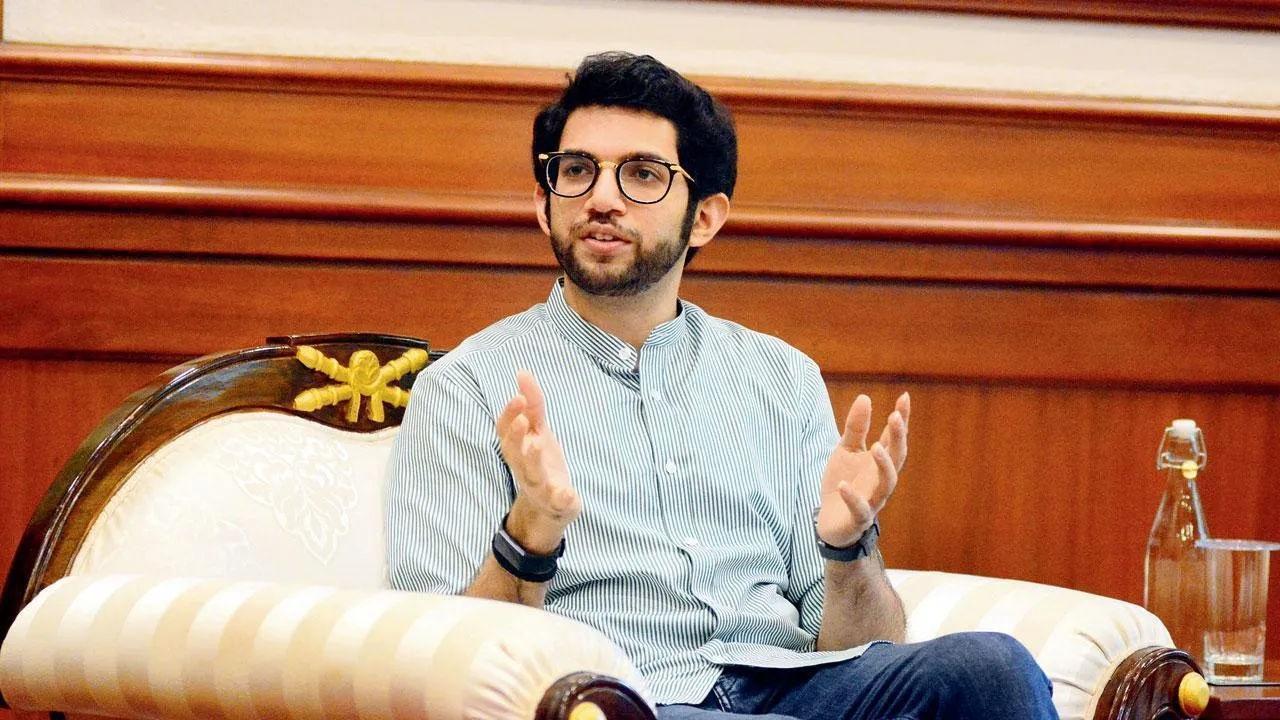 Maharashtra Tourism Minister Aaditya Thackeray. File pic
While undertaking a review of Mumbai's Covid-19 preparedness on Monday, Aaditya Thackeray, state minister for environment, tourism and protocol, asked Brihanmumbai Municipal Corporation (BMC) officials to have QR Codes to identify buildings with fully vaccinated residents/ occupants.
He asked the BMC to create a special logo with a QR code that could be displayed at the entry gates of residential and commercial buildings. In the review meeting which had Collector Mumbai Suburban, Nidhi Choudhary, Suresh Kakani, additional municipal commissioner and deputy municipal commissioners of Mumbai, Thackeray said these QR Codes would help in verifying that residents of housing societies and occupants of buildings and offices are fully-vaccinated. He also emphasised the need to increase vaccination and control vector borne diseases in the city.
"We reviewed Mumbai's strategy to tackle Covid-19, increase vaccination and control vector borne diseases in the city. We also discussed increasing citizen participation," said Thackeray.  Last week, an 'only for women' vaccination drive resulted in 1.27 lakh women in Mumbai being vaccinated in a single day.
In Mumbai a total 1,117,47, 398 people have been vaccinated till date of which 37,05,837 have got both the doses. As per the Cowin data, 67,03,846 men and 50,40,818 women have taken the vaccine till date in Mumbai. In the review, providing second dose due shots to university students and the working population was also discussed.