The man who busted the kidney racket at Hiranandani hospital is finding it hard to even get two square meals a day. With no one to help him, Sundar Singh Jadhav (23) is struggling to earn his daily livelihood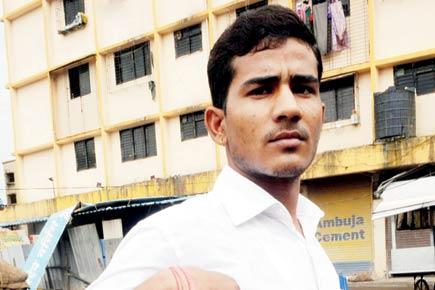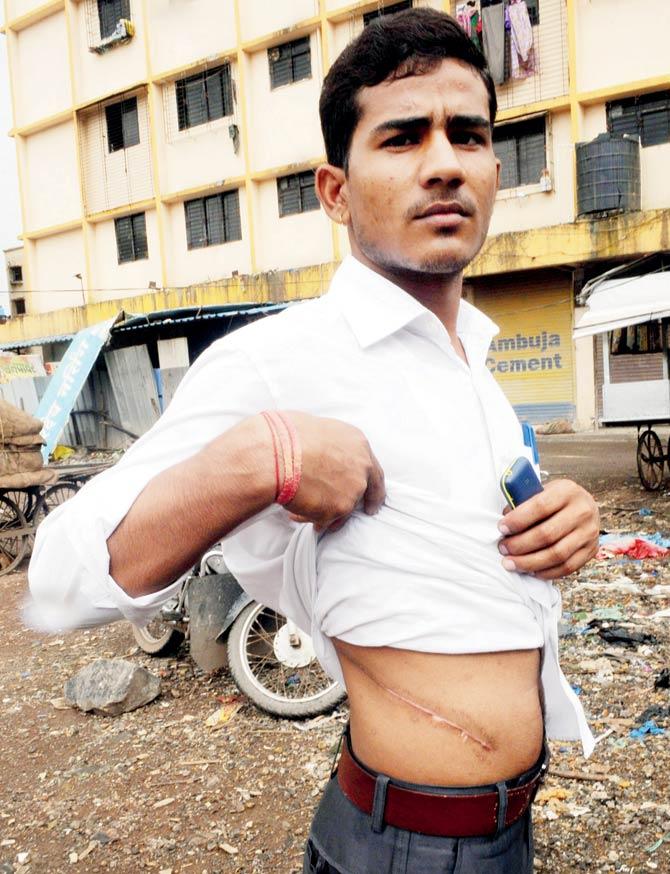 Sundar Singh Jadhav. File pic
The man who busted the kidney racket at Hiranandani hospital is finding it hard to even get two square meals a day. With no one to help him, Sundar Singh Jadhav (23) is struggling to earn his daily livelihood and support his family in Uttar Pradesh. Also, due to the ongoing investigation, he is unable to leave the city and is forced to live on footpaths, risking his life.
Abandoned by all
"When I exposed the racket and became the main eyewitness, I was given an assurance that I would be provided help from the government and the police. But now, everyone has abandoned me. After being featured in newspapers, no one is giving me a job. I am forced to live on footpaths as I don't have money to pay rent or buy food," he said.
"I didn't want to donate my organ, but they (the doctors) kept brainwashing me... I needed the money. But later, when I realised what had happened, I raised my voice and helped the government expose the hospital." Jadhav has two brothers in UP, one of whom is mentally challenged. He's the breadwinner with no other option left but to beg.
"I have a seven-member family in UP, forced to beg from neighbours to survive. Did I make a mistake in exposing the racket? Now, everyone is living a happy life except me. Everything has been pushed under the carpet. I can't even return home until all the matters get solved," said Jadhav. He has also received death threats from people known to the accused, and since then, he's been in hiding.
'Govt should help'
President of Indian National Trade Union Congress Suresh Gupta, who helped him file the police complaint, said, "We are trying to find a job for him, but we have to keep his safety in mind and take proper precautions. The government should help him find a job. After all, it's because of him that the whole thing came to light; hence, the state should be sympathetic towards him."
Case recap
As reported by mid-day, Jadhav had donated his kidney to one Dimple Manak Himmatramka by preparing fake documents identifying himself as Sundarkumar Kunjbihari Roongata, posing as the patient's brother.
The hospital's authorisation committee had held a meeting on April 13 for granting approval for the transplant. As per documents available with mid-day, 'Sundarkumar' had claimed to donate his kidney to Dimple "out of love and affection towards her sister".
The fake documents showed him as a 30-year-old Thane resident. Later, the accused refused to pay him the promised sum of R3 lakh, which led him to expose the racket, as many like him had been falling in the trap.
What the state has to say
Dr Satish Pawar, director of the Directorate of Health Services, said there is a protocol to recruit a candidate for a government post. "We first publish an advertisement in a newspaper, following which the candidates, as per their qualification, apply for the job. If a candidate has done something bigger, like winning a gold medal or national-level achievement, then the decision to hire him/her is taken by the higher authorities. But still, I will look into it," he added.