Mosaico trial, which began in 2019, failed to yield desired results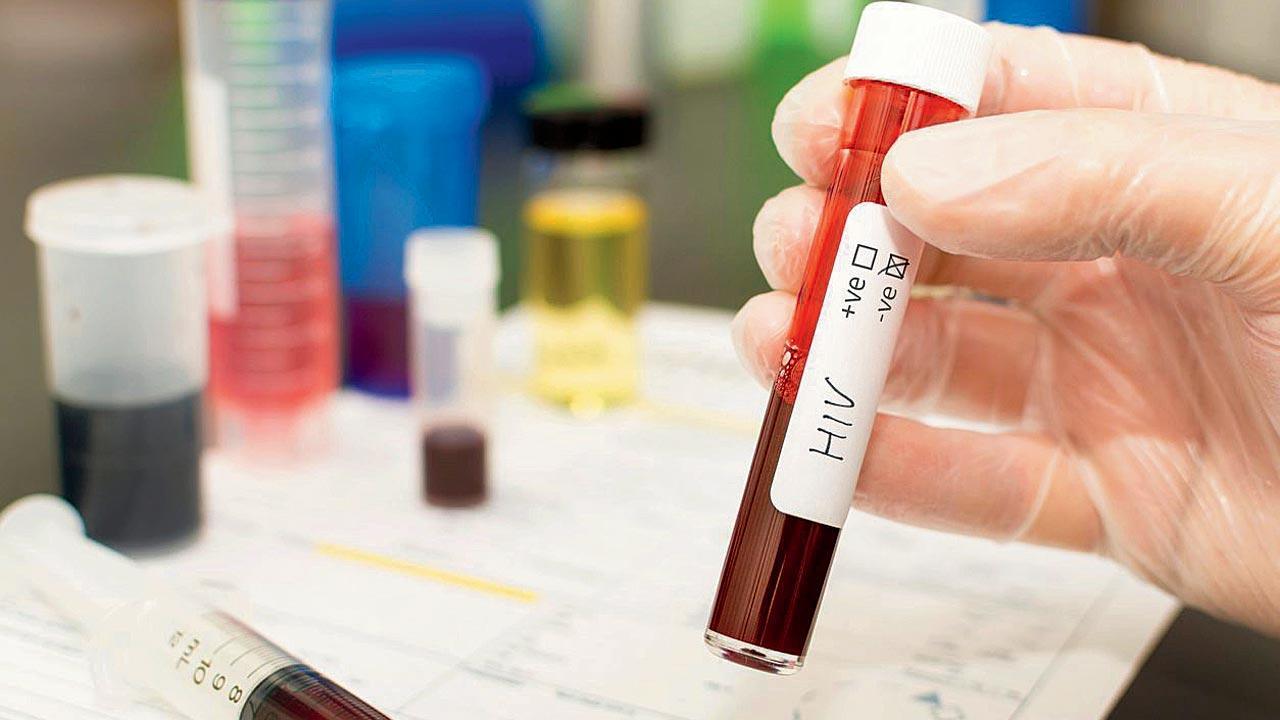 According to the report, 2.2 million people are living with HIV/AIDS in the country and more than 1 lakh new infections are seen every year. Representation pic
The road map to bringing the HIV/AIDS pandemic under control by 2030 has been badly impacted after vaccine research was abruptly stopped by Belgium-based pharma giant Janssen Pharmaceuticals in December 2022. This happened after a vaccine trial involving 3,900-plus transgender individuals and cisgender men with multiple sexual partners failed to protect them from HIV. Health experts say this will have adverse an impact on India and are waiting for the company to make its study public.
The UNAIDS report of 2021 showed that 39 million people across the globe were living with HIV/AIDS, and despite 25 million receiving ART (antiretroviral therapy) medication, at least 1.5 million die each year and are replaced by an equal number of new infections. In India, HIV/AIDS numbers are on the rise.
Statistics raise concern
According to the report, 2.2 million people are living with HIV/AIDS in the country and more than 1 lakh new infections are seen every year. India was looking forward to two game-changers—the protective or preventive HIV vaccine for the adolescent and adult population and new curative medicines, which were expected to be available in two to three years, as ART is not a curative line of treatment, said Dr Subhash Hira, professor of global health at University of Washington, Seattle, and a global pioneer in treating HIV/AIDS for the past 40 years.
Also Read: Retired govt staffer gets pension five years later
Asked to explain, Dr Hira said, "Africa and Asia will be adversely affected due to the failure of the HIV vaccine trial. Secondly, research and testing on curative medicine will be further delayed, as very little research is ongoing, due to the outbreak of COVID-19. The world is still struggling with older pandemics such as HIV/AIDS, tuberculosis and reemerging sexually transmitted infections, which will continue to be a glaring challenge." 
Dr Wiqar Shaikh, professor of medicine, Grant Medical College and Sir JJ Group of Hospitals, has expressed disappointment about the failed trial. He said that the failed HIV vaccine had been in development since 2019 and was given to 3,900 participants, who were 18 to 60 years old through October 2022. However, the data shows that it does not protect against HIV when compared to a placebo, as announced by Janssen Pharmaceuticals. He added that due to the setback, there will not be another potential AIDS vaccine for another three to five years.
The recent trial, the Mosaico trial, was conducted at the Fred Hutchinson Cancer Research Centre in Seattle and the US Army Medical Research and Development Command.
Worldwide problem
According to Dr Shaikh, more than 1.5 million people across the world were infected with HIV while 6.5 lakh people died due to it in 2021. In India, as per the data available, there were 63,000 new HIV infections and 24,000 HIV-related deaths that year.
The study
According to Dr Hira, the study evaluated a mosaic-based adenovirus serotype 26 vector administered during four vaccination visits over one year. A mix of soluble proteins (Clade C/Mosaic gp140) was also administered during visits three and four. The Mosaico analysis indicated that the regimen did not protect against HIV and the study is not expected to meet its primary endpoint. No safety issues with the vaccine regimen were identified. In light of this, the study was discontinued, and further analyses are underway.
"The history of HIV vaccine development has had numerous setbacks, and each research "breakthrough" presented with more challenges and hurdles since 2000. The replication cycle of HIV is not only fast (about 24 hours) but is also prone to frequent errors, churning out mutants of itself that recombine into new strains as the virus is transmitted from person to person. 
Developing a single vaccine able to eradicate over 60 dominant HIV strains as well as the innumerable number of recombinant strains—and on a global level—becomes more challenging. Secondly, specialised white blood cells called CD4 T-cells initiate the immune response by signalling killer cells to the site of the infection. Ironically, these are the very cells that HIV targets for infection. Thirdly, the eradication of HIV is thwarted by the virus's ability to hide from the body's immune defences. Soon after infection, while other HIV is circulating freely in the bloodstream, a subset of the virus called provirus embeds itself in hidden cellular sanctuaries called latent reservoirs. Once inside these cells, HIV is shielded from host immunity," 
said Dr Hira.
He added, "Recently discovered broad neutralising antibodies (bNAbs) have the ability to kill a broad spectrum of HIV variants—up to 95 per cent in some cases—thereby limiting the virus' ability to infect and spread. To date, scientists have yet to identify an effective means to induce a bNAbs response to levels where it may be considered protective, and such a broad immune response would likely take months or even years to develop." 
3.9k
No. of participants the vaccine was tested on