People suffering from respiratory diseases will get benefit from this newly launched center that too at nominal charges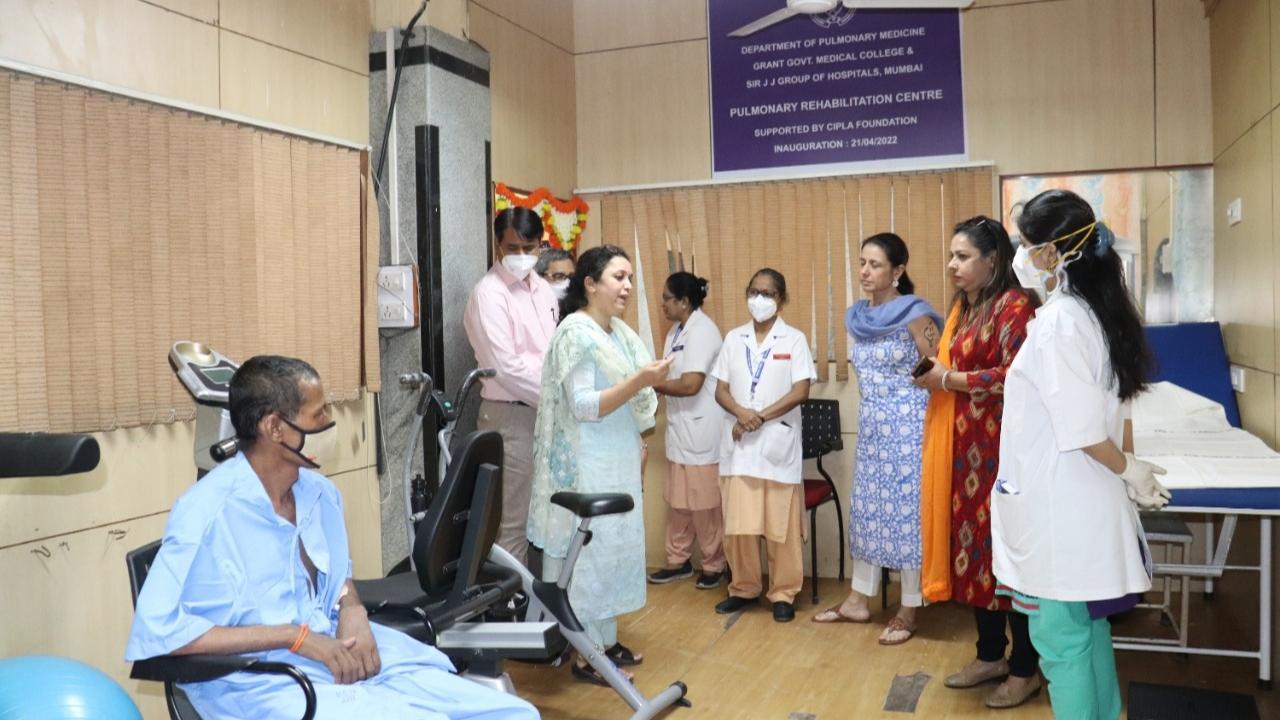 Dean Dr Pallavi Saple inaugurates the center. Pic/Suraj Pandey
State-run JJ hospital and medical college got its first pulmonary rehabilitation center on Thursday.
People suffering from respiratory diseases will get benefit from this newly launched center that too at nominal charges.
Dr Priti Meshram, head of the Respiratory Medicine department says, "The center will help to treat post-Covid patients, patients with chronic lung diseases like COPD, Interstitial Lung Diseases, Bronchiectasis."
The OPD will be on Monday, Wednesday and Friday from 2 pm to 4 pm. JJ hospital and medical college Dean Dr Pallavi Saple inaugurated the center and Respiratory Foundation for this joint venture.
She says, "Poor and needy patients who visits JJ hospital for treatment will be benefited and this would be a novel approach for holistic management of patients suffering from chronic respiratory diseases."
One of the hospital staff said that in private health setup patients are charged around Rs 2,000 for such treatment but in JJ, the patient will be charged a nominal amount.