Talking to reporters, Raut also alleged that the state ministers were having a feast when people were dying due to heat and lack of water during the event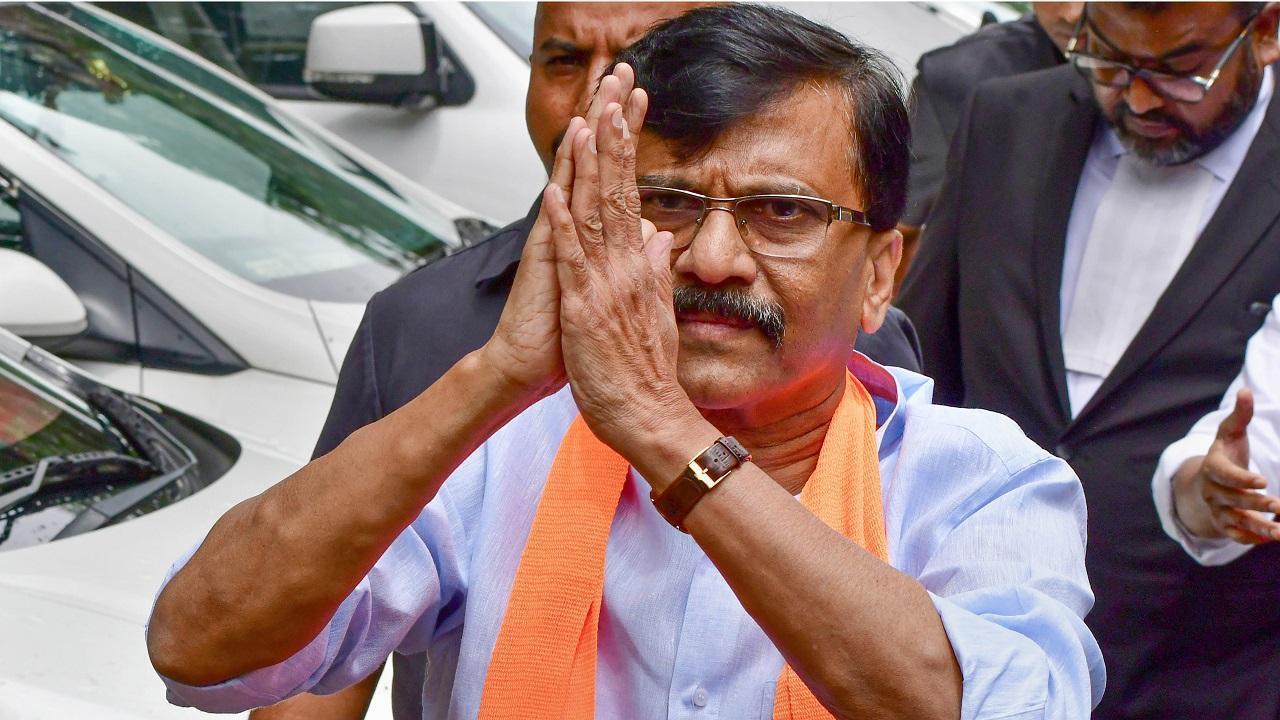 Sanjay Raut. Pic/PTI
Shiv Sena (UBT) leader Sanjay Raut on Friday said if the ruling parties in Maharashtra have courage and humanity, they should lodge a complaint against Chief Minister Eknath Shinde and Deputy Chief Minister Devendra Fadnavis for the Kharghar sunstroke tragedy that claimed the lives of 14 people.
Talking to reporters, Raut also alleged that the state ministers were having a feast when people were dying due to heat and lack of water during the event.
ADVERTISEMENT
His remarks come a day after leaders of the ruling Shiv Sena - Bharat Gogawale, Sanjay Shirsat and Kiran Pawaskar - lodged a complaint against Raut in Mumbai for his "false" claim that 50 to 75 persons have died after the Sunday event.
Shinde-led Sena and Bharatiya Janata Party (BJP) currently share power in Maharashtra.
At least 14 people died after suffering from sunstroke during the Maharashtra Bhushan award ceremony held in an open ground Kharghar area of Raigad district neighbouring Mumbai on Sunday. The event was attended by several lakh people, most of them followers of social worker Appasaheb Dharmadhikari, who was conferred with the Maharashtra Bhushan award by Union Home Minister Amit Shah. CM Shinde and Deputy CM Fadnavis were also present on the occasion.
Also read: Kharghar deaths: Autopsy reports confirm victims died of sunstroke
Raut said, "These are BJP people who make such complaints. Your government is responsible for the deaths. If you have courage and humanity, then file a complaint against the chief minister (Shinde), your home minister (Fadnavis), your culture minister (Sudhir Mungantiwar)."
Opposition parties have blasted the Shinde government over the deaths, accusing it of mismanagement.
Raut on Thursday accused the government of hiding the real number of victims, claiming that 50 to 75 people have died in the tragedy. Before that, he had demanded that CM Shinde be booked for culpable homicide. Do you practice ecotourism?