Actor accuses Pyaar Ka Punchnama director of workplace sexual harassment; hopes her story will encourage others to speak out about the man who is signed up for Ranbir Kapoor's next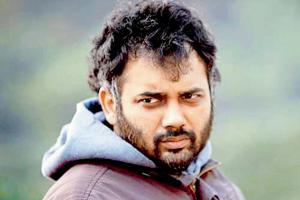 Luv Ranjan
The #MeToo movement continues to expose Bollywood's underbelly of sexual misconduct. Speaking out now is an actor, who was allegedly asked in 2010 by Pyaar ka Punchnama director Luv Ranjan to strip down to her underwear during an audition for the movie. She'd left the audition after mentioning she wasn't comfortable doing so.
But another uncomfortable conversation with Ranjan followed, where he asked her if she masturbates. She ended up pulling out of the film, a decision that was met with several messages from Ranjan telling her she'd 'misunderstood' him. The actor has now come out with her story in mid-day.
ADVERTISEMENT
The actor says
"IT was 2010. I was 24, and had done two small roles in big movies opposite well-known actors, and was in the auditioning phase. I was called by Vicky Sidana, a casting director, who said that the auditions for Pyaar Ka Punchnama were on, and a very short list of girls had been called for them. I trusted him and hence, went for it. The dress code was a short skirt and a tight top, which was fairly common, and wasn't a problem with me. There were seven to eight girls there, and the strange part was that they didn't give us dialogues as they would usually ask you to enact the scene. This was supposedly only a look test.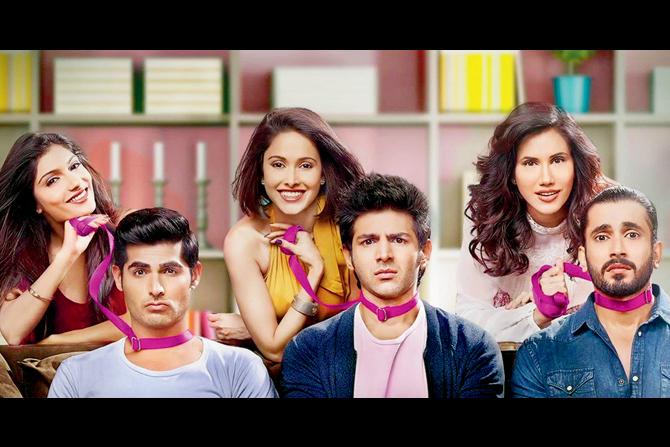 A still from Pyaar Ka Punchnama, which was directed by Ranjan
'Bikini' test
I was at Kumar Mangat's office and Abhishek Pathak, his son, was the producer. I'm not sure whether or not he was present that day because I didn't see him or interact with him. The director, Luv Ranjan, and the cinematographer were sitting in a room and calling the girls in one by one. The girl who went in before me came out with an ashen look and seemed uncomfortable. She hurriedly left. Then I went in. The room was properly lit for an audition and there was a proper camera set up, etc.  They asked me to give an introduction, which was totally normal, totally legitimate.

Then, Luv Ranjan said there was a kissing scene and bikini scene in the movie and asked if I was fine with that, to which I said yes. He said he wanted to see what I'd look like in a bikini. Later in life, when I gave another audition for a movie, there was a female stylist who gave me a bikini to do a look test in the presence of lots of people.
Luv asked me to strip down to my bra and panties. He said he wanted to see my body so he could check if I needed to lose weight. He said they were not recording anything and the cinematographer would also leave the room, so I needn't worry. After that, it all gets blurry. My heart was pounding and I rushed out saying I had to leave, and wasn't comfortable with it. I went home and tried to forget about it.
It felt strange
This felt strange. I didn't even know if this was part of the protocol because I wasn't from the industry, but I just knew that it didn't feel right. The people I had worked with prior to this had been absolute gems, totally respectful and professional. I didn't mention this to anyone at that point. Within a day or two, I got a call from Vicky saying I'd been finalised for the role. I was happy so I said let's forget this, and go do the movie. I met Kumar Mangat and Abhishek, and all three male leads were there too.
They spoke about the contract and other details. I went into the cabin, where the three boys and Luv were there. They were making me try on a  nose ring for my character. I asked for a script at the time, to which Luv said, "If a script decided the fate of a film, then even Amitabh [Bachchan] would have never given a flop. What will you understand from a script? I will make you look hot, you will have songs, I'll make you a star."
When I kept asking, he gave a weak narration of the film. I kept thinking about he hasn't even seen me act. He said all that will be taken care of in workshops, and there was one at 7 pm at Abhishek's house. When I went there, the three male leads, Abhishek, his dog, Vicky, an acting coach, one male AD and Luv were there. Abhishek left soon after. The boys had scripts in their hand and were rehearsing with the acting coach in the hall. Luv said, "The guys have a scene today, so we'll just talk."
'Are you a virgin?'
We went into another room because he said it would be noisy in the living room where we were rehearsing. I kept waiting for someone to come with us and wondered why I was here if I wasn't in the workshop. He said a director and his actor need to be friends.
"You need to draw from your experiences and when you can't, I need to know you so well, that I can help you," said Luv. He asked me about my schooling and family, so I relaxed. Then he asked me if I had a boyfriend, to which I said yes. Then he asked, "Are you a virgin?" I was shocked. He said, "Arrey, we can talk like this, we're adults."
Then he asked me if I used condoms. The last straw was him asking me if I masturbate. By then, I was scared and asked if I could leave. He said I shouldn't misunderstand him, and called the three guys into the room and asked them, "Do you trust me enough as a director, that if I were to ask you to drop your pants, you would?"
They all said yes. I don't blame them. They were also young and wanted to make it in the industry and had no idea in what context they'd been called in and asked this question. He then asked them to go back to the rehearsals. He told me to relax, and that it wasn't [because] I was a girl; that's how it worked. I still said I needed to go as my parents would worry, and left. I went and sat in my car and started shaking and crying. I'd escaped.
Said I'd lied
I called my manager and said I didn't want to do this. She said I didn't have to as this was not normal, and that they'd take care of this, and I don't have to interact with these people again. When my manger told Vicky, he said I'd lied, and that he was present and nothing had happened. So she told him about others girls who'd gone from the agency for the first look test also reporting about being asked inappropriate questions there.
Then, Luv started calling me and messaging me to let me know that I'd misunderstood him, and that this was his process. I told him I didn't want to make a big deal; I just didn't want to do the movie, and he could find someone who would understand his process. Then, Abhishek called me and wanted to know why I wasn't doing the movie. When I told him [about what happened] he said, "If you do such things, you'll not get movies. You're being unprofessional. You'll be stuck doing small roles." As for Luv, he kept sending me messages for about a month, saying I'd misunderstood him, but he never apologised.
Had to be cordial
Later, I got the lead role in a big, successful movie, and felt validated. I met Luv at an interview where we'd been invited to talk about adult certification. We had to be cordial; he congratulated me on the success of my movie. That's the last time I saw him.
Later, I got married and moved abroad. The last few days, I've been searching his name online again and again to see if someone has spoken out against him. I was waiting for someone to, so I could say me too. But then, I decided to take the lead. I heard he's doing his next movie with a really big actor, and that irked me. This shouldn't happen as I know many other girls have gone through this for sure, especially during that first look test.
It stayed with me after all these years and even when I told people about it, they said, "The casting couch is a reality in the industry. You just have to learn to live with it and toughen up. He didn't rape you, na, you got away, na." They question your story, and that's why it takes so long to talk about it. I hope people come out with their own stories about this man.
Luv Ranjan says
When mid-day reached out to Ranjan regarding the allegations, he said, "It's absurd. It's so absurd that I don't know what to say except that I deny it. I don't know how to react to an anonymous allegation beyond this and am willing to face any legitimate enquiry."
Also Read: #MeToo movement: Sona Mohapatra accuses Kailash Kher of sexual misconduct
Catch up on all the latest Mumbai news, crime news, current affairs, and also a complete guide on Mumbai from food to things to do and events across the city here. Also download the new mid-day Android and iOS apps to get latest updates