The 41 candidates were selected by MPSC but never appointed by the state; MAT order asks government to appoint them as and when vacancies are available unless they are age barred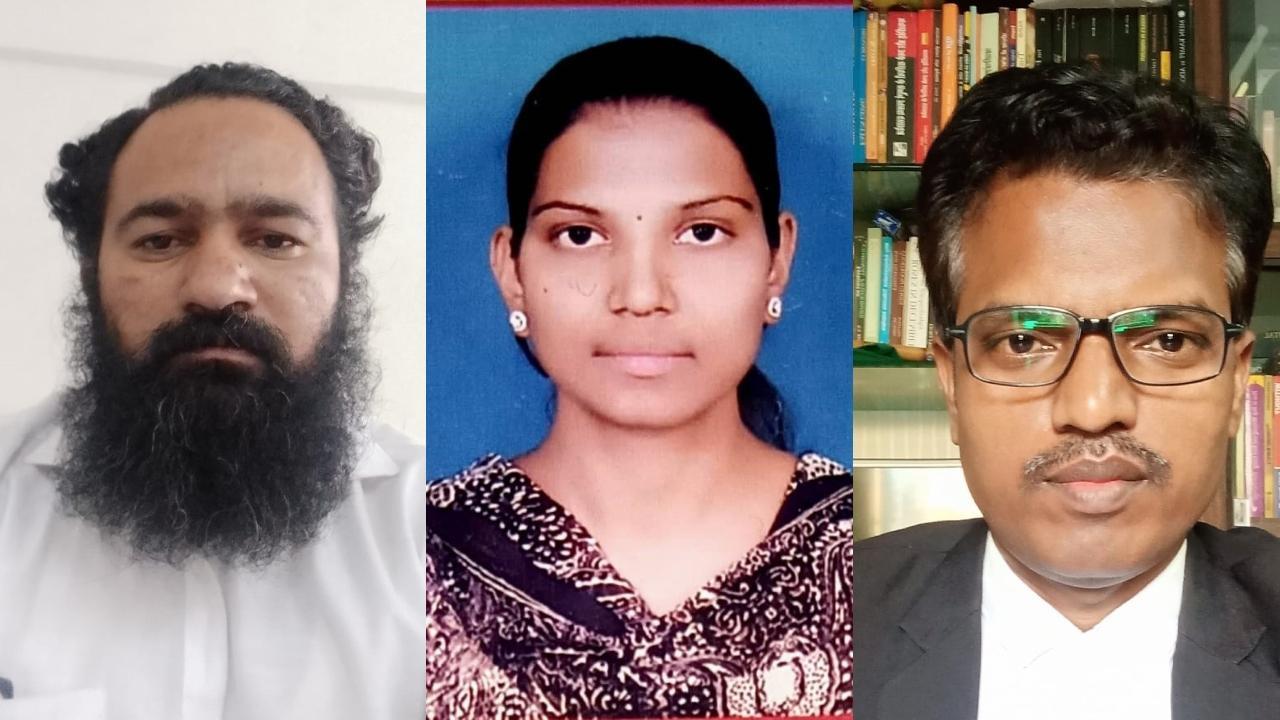 Advocate Rajeshwar Panchal, Shilpa Sonawane and Govind Waghmare (L to R)
IN A major setback, there is no recourse from the Maharashtra Administrative Tribunal (MAT) for 41 candidates from the state, who were selected and recommended by MPSC in 2014, for the post of English lecturers at Maharashtra Polytechnic Teachers Service Grade -A, but never appointed by the state government.
These candidates were compelled to approach MAT, which, in its recent order, directed that they be accommodated against present or future vacancies as and when available, unless age barred. Overlooking these selected candidates by MPSC, the state had regularised the employment of contractual teachers at the polytechnic institutes, leaving the petitioners jobless. The ray of hope that these petitioners were looking for from MAT, hit a roadblock, as the state government submitted that there are no vacancies.
ADVERTISEMENT
The petitioners pointed to MAT that the government had enacted an act - Maharashtra Creation of Supernumerary Post and Appointment of Selected Candidates Act 2022 - by which it had created 1,067 posts in various other state government-run departments, in order to issue appointment letters to the candidates. These candidates were not appointed despite being selected by various selection boards.
The plea of the 41 candidates to MAT was that if the government can make provisions by introducing a new act for accommodating candidates selected by other boards for government jobs, then MAT should direct the state government to accommodate them also under the said act.
However, MAT, while sympathising with the petitioners, pushed the ball into the state government's court stating, "Indeed it is a very unfortunate state of affairs. However, it is up to the respondent state to take policy decisions in respect of these applicants. We are sympathetic towards the plight of the applicants who are trying to wade through very hard water. We expect that respondent-state consider and take appropriate policy decisions in respect of creation of super numeric posts for the applicants."
"This is a clear case of gross injustice done by the state government to its own people. The state has violated the fundamental right under Article 16 of the constitution, which guarantees public (state government) employment to citizens, and therefore, if the state doesn't take steps to accommodate these applicants by creating super numeric post (created for a limited period to accommodate a government employee when no regular post is available), then the applicants should be compensated for losing their opportunity to work in a state government-run establishment, irrespective of being selected by MPSC almost a  decade ago," advocate Rajeshwar Panchal, who appeared for the petitioners said.
The petition
A total of 58 candidates had approached MAT to seek directions that the respondents No.1 (State of Maharashtra, through its Principal  Secretary, Higher and Technical Education, Mantralaya) and 2 (The Director of Technical Education) issue orders of appointment as lecturers of English to the Applicants, and from the date of the selection they are to be treated as employees.
The advertisement was issued on July 6, 2013 for the various posts including lecturers in English. All over Maharashtra 92 posts were advertised. In Original Application (O.A.) No.1180/2016 out of 58 candidates now only 39 candidates along with one candidate each in O.A.No.110/2017 and O.A.No.401/2017 maintained their grievances before the tribunal. All these applicants were selected and their names appeared in the merit list dated July 24, 2014. M.P.S.C.  has declared list of 87 recommended candidates and the names of the applicants are included therein. Out of a select list of 87 as of today the 41 candidates were left out.
Petitioners argument
Advocate Panchal submitted that the applicants who are selected / recommended have vested  right  and cannot be kept without relief, so they should be given the appointments.
He also submitted that the candidate who appointed last from this select list was on September 7, 2017. The earlier 26 applicants were appointed from the select list. However, still 41 are without appointments.
He further submitted that the stand taken by the government that it does not give any right to the candidates, does not hold, as some candidates from the select list are appointed and therefore they have right under Article 14 of Constitution of India.
Panchal even pointed out the G.R. dated September 21, 2022 issued by the General Administration Department (GAD) recommending creation of supernumerary posts based on Supernumerary Post Act 2022. Pursuant to that, he had submitted that the Rural Development Department of the State of Maharashtra issued a G.R. dated February 10, 2023, creating supernumerary posts in the civil service of Zilla Parishads for those who were recommended and deprived of on account of non-availability of vacancy. He further submitted that the posts of English lecturers are required and they are not filled in order to save money. He said it is the responsibility of the government to accommodate these 41 applicants.
Panchal also showed that there are a total of 43 Government Polytechnic colleges in Maharashtra and their required lecturers are 146 while 89 were appointed, with 57 vacancies.
The other side
S P Manchekar, chief presenting officer (CPO) for the respondents, in his argument, explained that the state cannot be blamed for not appointing the applicants. The appointment orders could not be issued as all the vacant posts were exhausted while implementing the orders of the Hon'ble High Court and the Tribunals protecting the adhoc lecturers in English.
In response to the submissions, he said that the government has taken the decision not to create more posts of English lecturers when the requirement is less, and these candidates cannot be recommended under such circumstances.
MAT order
Justice Mridula Bhatkar, chairperson, and Medha Gadgil, member, MAT, in their order which was passed recently stated, "We are sympathetic towards the plight of the applicants who are trying to wade through very hard water. We expect the Respondent-State to consider and take appropriate policy decisions in respect of creation of supernumerary posts for these   applicants. However, we direct that the applicants, as per their  merit, be accommodated against the present or future vacancies depending on as and when available in the said subject, unless the applicants are age barred."
What petitioners say
For the 41 applicants, post clearing the MPSC examination in 2014, the state government job, was something they were looking forward to. Many come from low income family backgrounds from remote parts of Maharashtra, and in some cases, are the first educated member in the family. The recruitment delay, has not only shattered their dreams but also adversely impacted their finances, as some of them are unemployed and some others are under paid for teaching in private colleges.
'No job, no money'
Shilpa Sonawane, 36, a resident of Kalyan said, "I was teaching at a private college, when I cleared MPSC in 2014. The college did not allow me to continue teaching, as they were sure that I would quit the job, once I get the appointment letter from government. Since then neither have I got an appointment letter from the state government, nor have a job."
She added, "The past 10 years have been a roller coaster ride for me and my family. With no job and no money in hand, life has become more challenging. Even after getting selected in MPSC, I still find myself in the lurch and I hope the government will consider our plight and help us to get our rightful job, which will save many families like mine"
First in family to be a PG
Govind Waghmare, 40, a resident of Panvel, and the son of a poor farmer, hails from Nanded, (drought affected area of Marathwada). He is the first in the entire family to have done post graduation in English. He has cleared NET/SET and is pursuing a Ph D.
"It is not easy to crack MPSC, and it takes three to four years of burning the midnight oil, and only a select few students manage to clear it. I was fortunate to be one of them. But today, I am working for 1/4th of the salary other MPSC pass out have been drawing in the same teaching profession at state government institutions, as per the seventh pay commission (over R1.20 lakh per month)," said Waghmare.
"I feel dejected. Even after 10 years for no fault of ours, we have been made to run from pillar to post, pleading for justice. The state government should support us and should provide us with our rightful jobs before it is too late. The government should also consider our age at the time of selection (in 2014) and not our present age, so that some of us are not barred from being recruited," said Waghmare.
"Exciting news! Mid-day is now on WhatsApp Channels

Subscribe today by clicking the link and stay updated with the latest news!"
Click here! Will you take intranasal vaccine as a precautionary dose?