The wild animal of about 5-6 months was rescued from a dry well atop a hill near Kudal on November 11. It was too young to be released into the wild on its own, say forest officials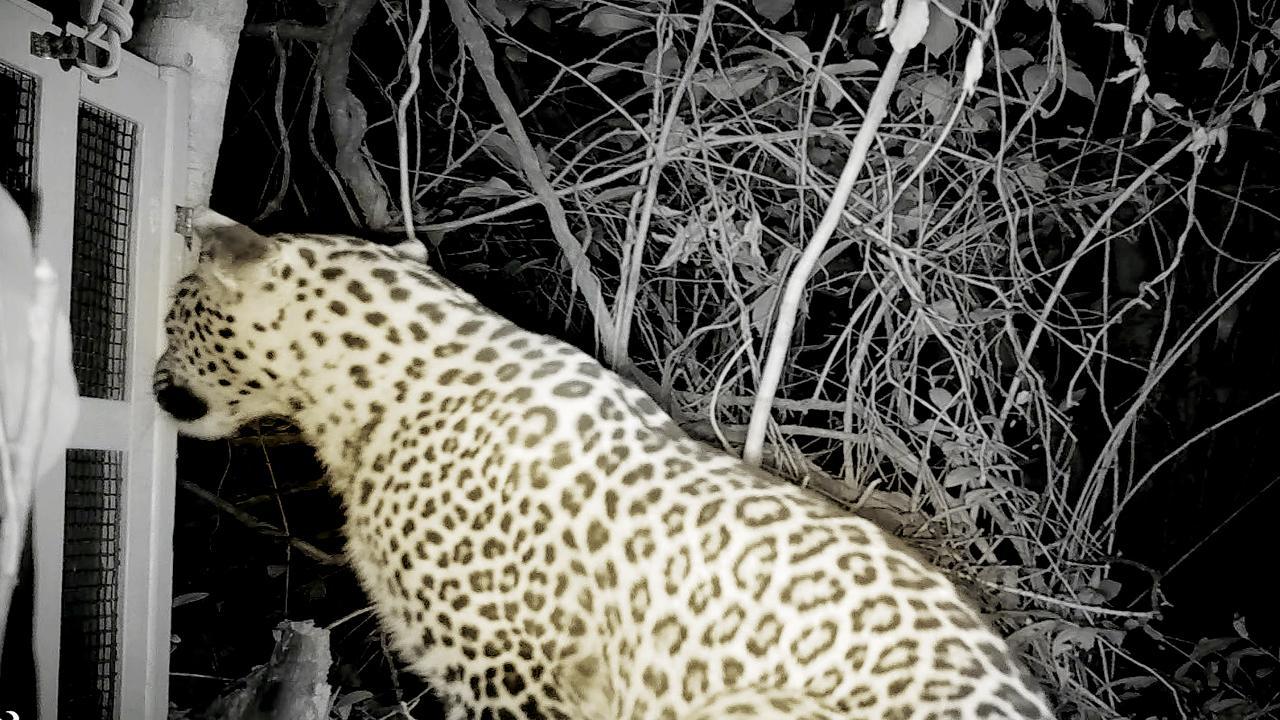 Screengrabs of a camera feed showing the mother leopard outside the release cage where her cub had been kept
Days after a black panther cub was rescued from a well at Sindhudurg, forest officials have reunited the wild animal with its mother. A team from the Sawantwadi forest department and Pune-based non-profit RESQ CT (Wildlife) worked for two days to ensure the reunion.
The female melanistic cub of about 5-6 months was rescued from a dry well atop a hill near Kudal on November 11.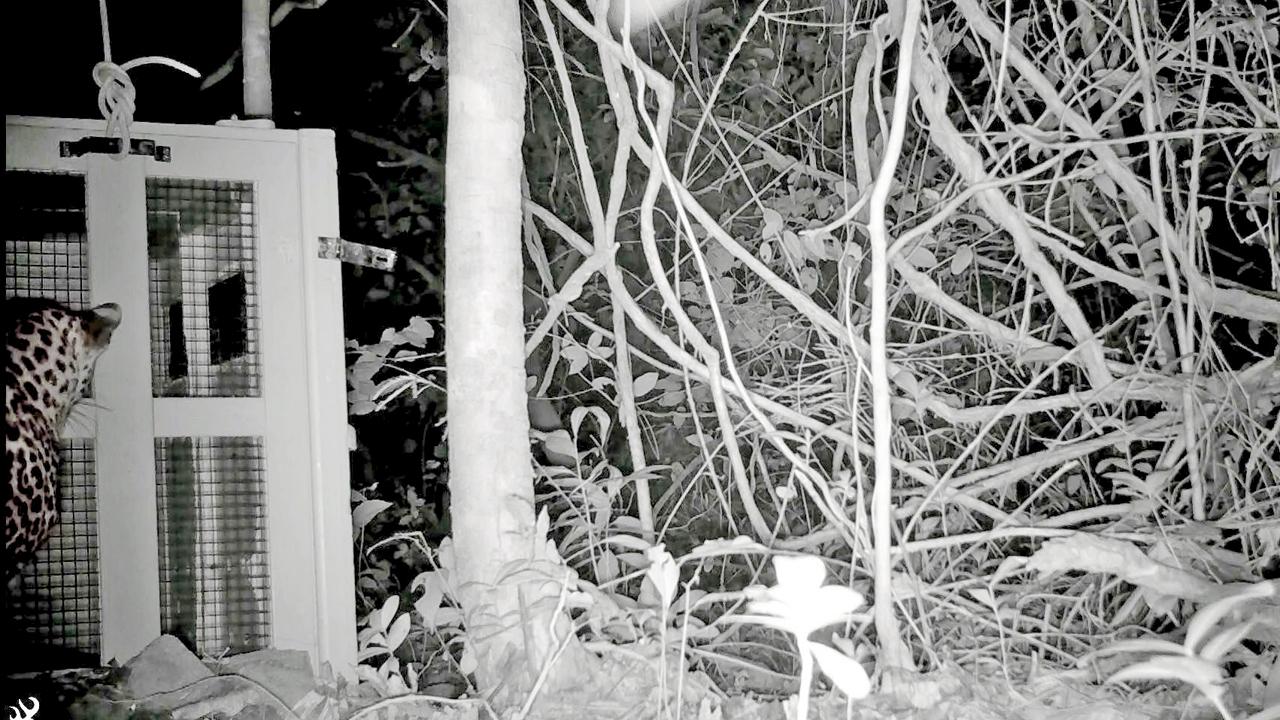 Source said Principal Chief Conservator of Forest Sunil Limye discussed the plan with Neha Panchmiya of RESQ. The NGO swiftly despatched a team headed by Tuhin Satarkar to the spot. She said the terrain was such that no vehicle could go near the well. "Our team was unable to sit inside [the vehicle] and safely open the release cage if the mother was spotted in the live camera. As suggested by Wildlife Conservation Society Director, Anish Andheria, our team modified the tank the cub had fallen into as an underground bunker to operate their manual pulley from." 
The team lost network connectivity on November 12 evening. In the absence of the live camera feed, they decided to listen in to the mother and cub vocalising, but couldn't do as a bhajan was being played loudly at a nearby village.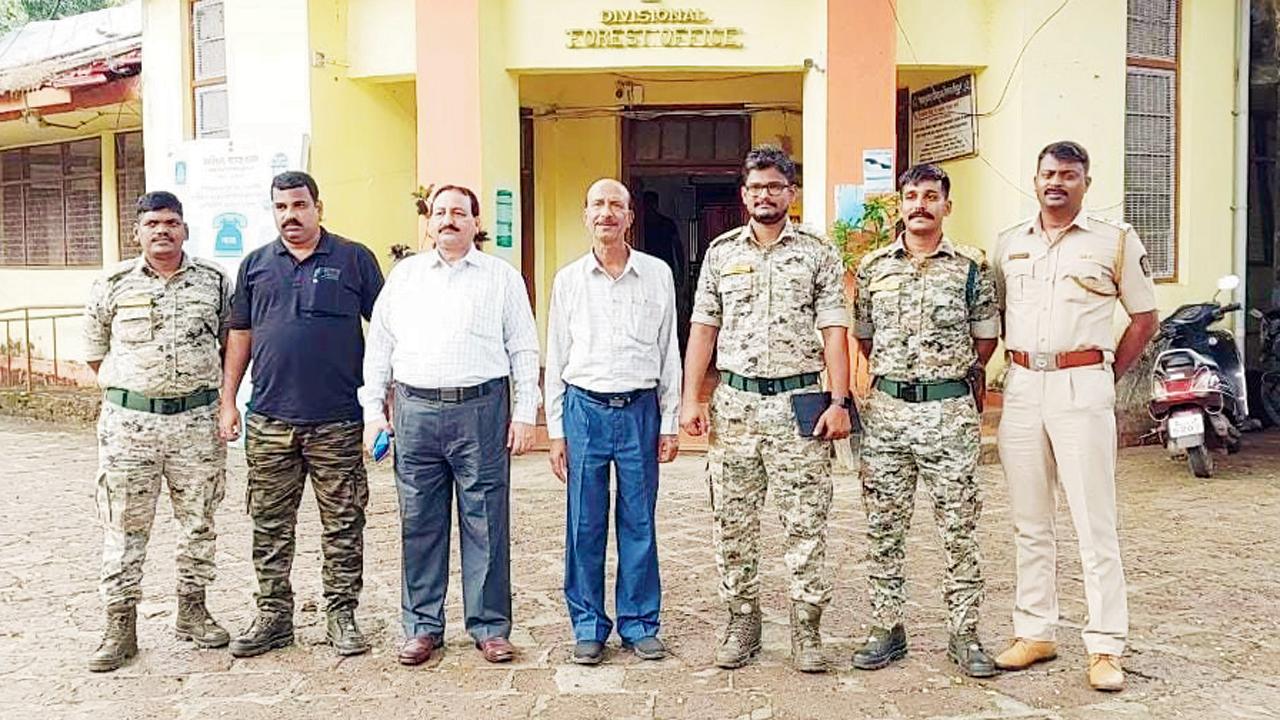 The team that worked for two days to ensure the reunion
Camera traps showed the next morning that the mother had visited the cub in the night. "On November 13, our team used a night vision dash cam with an extended cable to get visual access without internet. At 8:30 pm, the mother appeared. The team opened the cage door. While the mother got frightened due to the opening of the door, she disappeared with her cub in the forest in a flash."