Chief Minister of Maharashtra, Eknath Shinde's visit to the United Kingdom and Germany, scheduled from October 1 to 8, has been postponed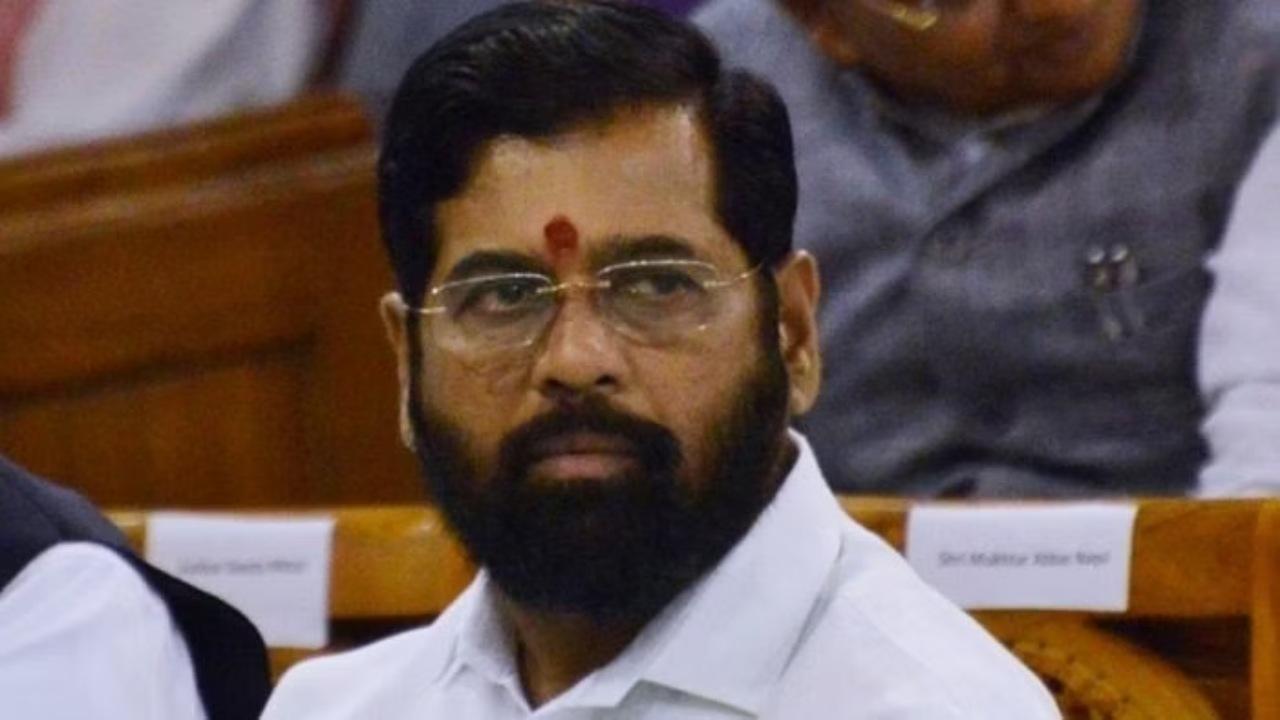 Maharashtra Chief Minister Eknath Shinde. File Photo/PTI
Listen to this article
Maharashtra CM Eknath Shinde postpones UK, Germany tour
x
Chief Minister of Maharashtra, Eknath Shinde's visit to the United Kingdom and Germany, scheduled from October 1 to 8, has been postponed, an official from the Chief Minister's Office said on Tuesday.
No reason has been given for the tour postponement, PTI reported, adding, "the new dates are being worked out now."
ADVERTISEMENT
Shinde was to lead a delegation of representatives from the industries and other departments for investment conferences and signing of memorandums of understanding (MoUs) between cities of Maharashtra and Germany.
Also, an MoU was to be signed to bring back the 'wagh nakh' (tiger claws), an iron weapon shaped like tiger claws that was used by Chhatrapati Shivaji Maharaj, from the UK.
The CMO official said details of the tour programme were being worked out.
Shiv Sena (UBT) leader Aaditya Thackeray in a post on X on Monday said, "The illegal cm has planned a week long foreign trip. While I have no objection to foreign trips that bring investment or recognition to our nation or state, it cannot be like his Davos trip where the govt spent almost Rs 40 crore on a 28-hour holiday."
Also read: NCP split: Praful Patel says support of elected representatives only basis for ECI to decide on name, symbol plea
There were no meeting schedules, no photos, no outcomes from Davos. Not even a day long schedule was released. "And the Govt still hides the real figure of the expense of the Davos trip," the MLA claimed.
"Now, the CMO must release his schedule of this 10 day trip before they fly, and tweet his meetings and photos like we did for our Davos trip, with outcomes, while he is there," Thackeray said.
"A day's work mustn't expand to a week for someone's holiday. Or else the trip is just a holiday at the expense of the tax payers," he said.
Meanwhile, after hearing arguments from Shiv Sena factions led by Maharashtra Chief Minister Eknath Shinde and Uddhav Thackeray, Assembly Speaker Rahul Narwekar has decided to conduct official hearing on disqualification petitions against the MLAs of the Shinde group on October 13, advocate Anil Sakhare who is representing the CM said.
The Shiv Sena split in June last year following a rebellion by Shinde, who went on to become CM after unseating the Thackeray-led Maha Vikas Aghadi government.
The Thackeray faction had sought disqualification of several MLAs, including Shinde, under anti-defection laws.
Speaking to reporters on the Vidhan Bhavan premises, Sakhare said, "Speaker Narwekar heard our arguments as we are opposed to clubbing of all the petitions filed before him. Our demand is to conduct independent hearings of those petitions."
"Exciting news! Mid-day is now on WhatsApp Channels

Subscribe today by clicking the link and stay updated with the latest news!"
Click here! Do you know like to try cocktails?