You don't know me, my family or my party: NCP boss hits back at Sena's scathing editorial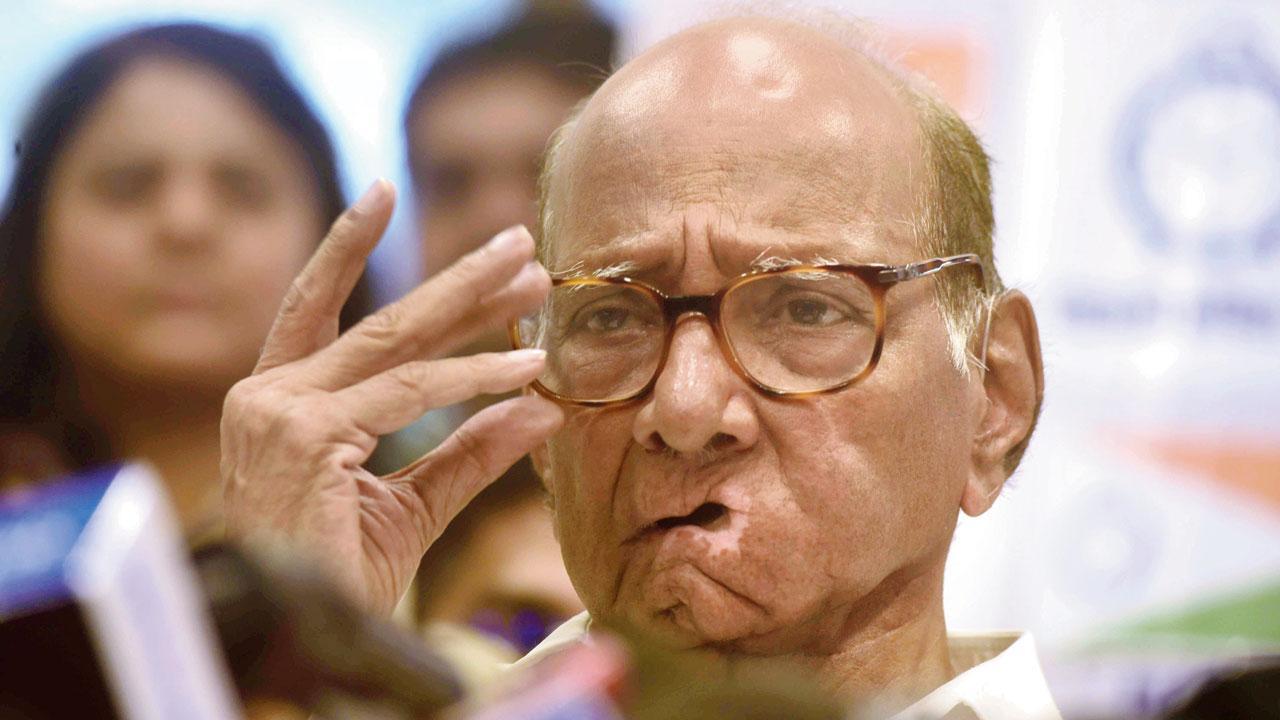 Sharad Pawar, NCP chief
A day after downplaying the criticism of his party and leadership in the Shiv Sena (UBT) mouthpiece Saamana, NCP President Sharad Pawar shot back with unusual aggression, saying he did not give importance to the opinion expressed in the editorial because he knew what he was doing.
  
On Monday, the article, supposedly authored by the editor-turned-Rajya Sabha MP Sanjay Raut had created a furore as it raised questions about some NCP leaders' intention to switch over to the BJP and said Pawar had failed in creating a leadership that could succeed him. NCP leaders had reacted strongly and slammed Raut, wondering whether the editor MP wanted the NCP to exit the tripartite coalition the Maha Vikas Aghadi.
However, Pawar downplayed the development on Monday, saying that the people in Saamana and he (NCP) worked together and that the MVA was unaffected. Tuesday was different. Pawar went all out, saying that they might write because it was their right, but he did not value or give importance to the editorial. "He [the writer] doesn't know what I have done. In our party, colleagues discuss many things, express different opinions, but we don't go out to speak about them to seek publicity. This pertains to our family [the party] and our colleagues know how the party will progress. They know how the new leadership is created," he told the media persons in Satara.
ADVERTISEMENT
Also Read: Monday morning blues for MVA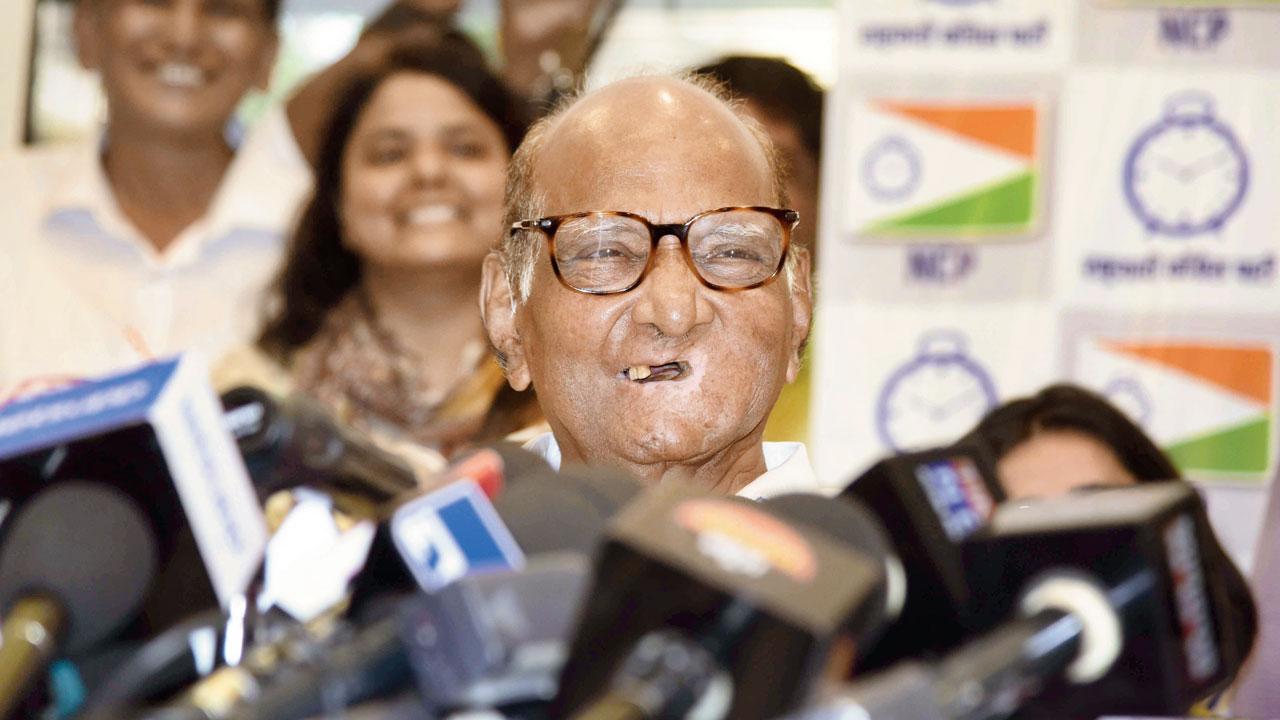 NCP chief Sharad Pawar. Pic/Atul Kamble
"For example, in 1999, freshers such as Ajit Pawar, Jayant Patil, Dilip Walse Patil, R R Patil and some others were directly made cabinet ministers. Maharashtra has seen their performance. So, whatever has been written has no value for us. We know what we do and we're satisfied with it," said Sharad Pawar, adding that the criticism of NCP would not impact the MVA.
The editorial, like the one published earlier, reiterated that some NCP leaders had packed their bags, but Pawar's move spoiled the BJP's plan [to induct them]. It stated the pressure from party workers prompted Pawar to withdraw his resignation from the chief's position. It claimed that despite Pawar's extended term, some leaders have not yet cancelled their booking for 'BJP's lodging and boarding' Senior NCP leader Chhagan Bhujbal, who himself has faced the Central enforcement agencies and spent over two years in jail, reacted very sharply. He wondered whether Sanjay Raut, the MP-editor who writes editorials, wanted NCP to quit the MVA. "Why is he digging out such things? What problems does he have? Does he want NCP to exit the MVA or create a difference of opinion between the partners?"
Commenting on the 'packed bag' comment, Bhujbal said he did not know the people under Raut's watch, but added, "We wouldn't be in a current situation had he [Raut] kept such a watch on the Eknath Shinde group." It is rare that Sharad Pawar has snubbed Raut for his writings or sound bytes, many others in the NCP such as Ajit Pawar, Jayant Patil, Bhujbal and party spokespersons have had a verbal duel with the MP, who is considered Uddhav Thackeray's point person.  The editor worked very closely with the NCP boss for building the MVA in 2019.
'Day begins with edit'
Raut's colleague, Lok Sabha MP Vinayak Raut told reporters that the editor was known for his knowledge of socio-politics and he had been writing the articles in his independent capacity. "Someone may not take him seriously, but one thing is true: the media's day begins with the Saamana edit."
1999
Year when Ajit Pawar was made cabinet minister