A work order had been issued for the project worth Rs 167.9 crore, senior civic officer confirms cancellation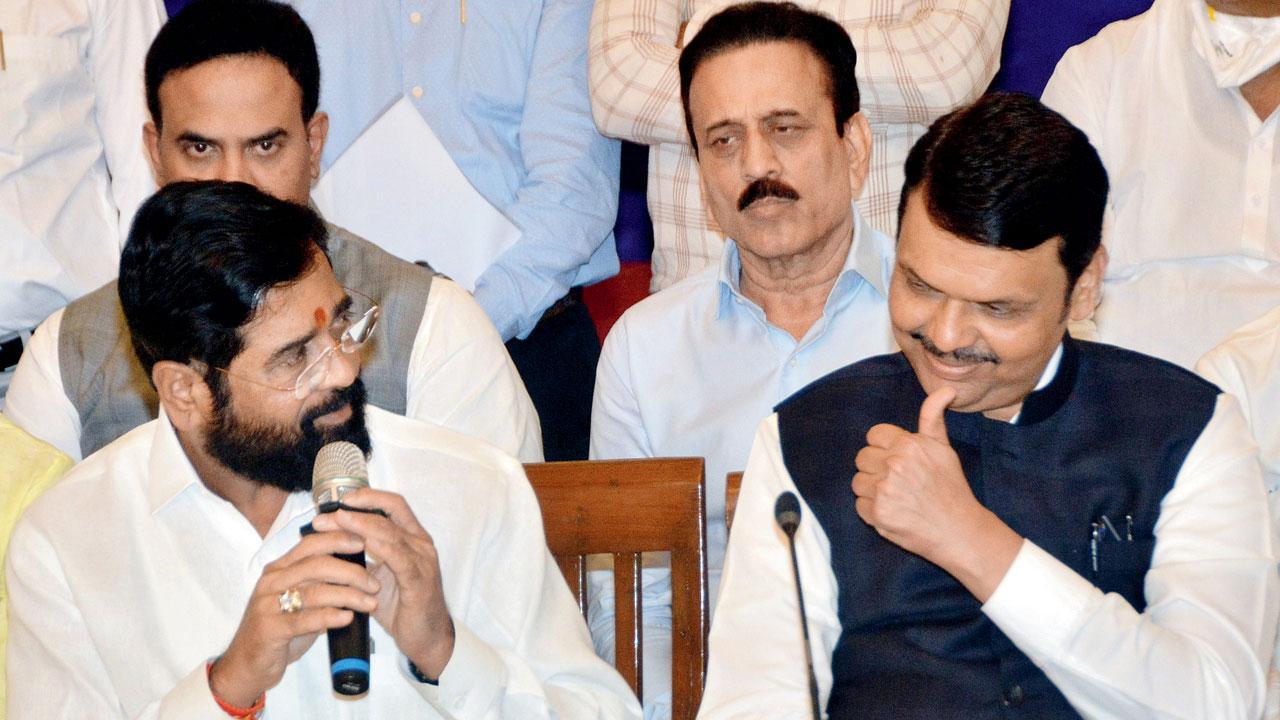 Eknath Shinde and Devendra Fadnavis. File pic
Deputy Chief Minister Devendra Fadnavis on Friday directed the BMC to scrap Shiv Sena's (Uddhav Balasaheb Thackeray) ambitious Bandra Fort to Mahim Fort cycle track project. A senior BMC official confirmed that the project is cancelled.
BJP's Ashish Shelar tweeted that Fadnavis cancelled the cycle track project on his demand. He further claimed that he and Bandra residents exposed the shortcomings of the project, which had been conceived without consultations with locals. Shelar termed it a wasteful expenditure and claimed that it threatens local law and order. BMC commissioner Iqbal Singh Chahal did not respond to mid-day's messages.
ADVERTISEMENT
Also Read: EC decision proves that Shinde is leader of real Shiv Sena, says Fadnavis
MP Arvind Sawant, who belongs to the Thackeray camp, said, "Now they are only doing revenge politics. They are changing our decision just for revenge. But this is Mumbai's loss. They similarly destroyed Aarey colony." According to a BMC official, a work order for the project had been issued recently.
According to the project document, the cycle track was to cost Rs 167.9 crore. Its total length was 3.6 km. Along with a cycle track, it also included a walkway. While the width of the cycle track was 2.5 m, the walkway was 2 metre wide. After Eknath Shinde and Fadnavis came to power last year, the civic body also cancelled the tunnel laundry project worth Rs 160 crore. The BJP had opposed the project.