On June 22, Raghunath Patkar, from Nate village near Rajapur in Ratnagiri saw a python feasting on a rooster belonging to him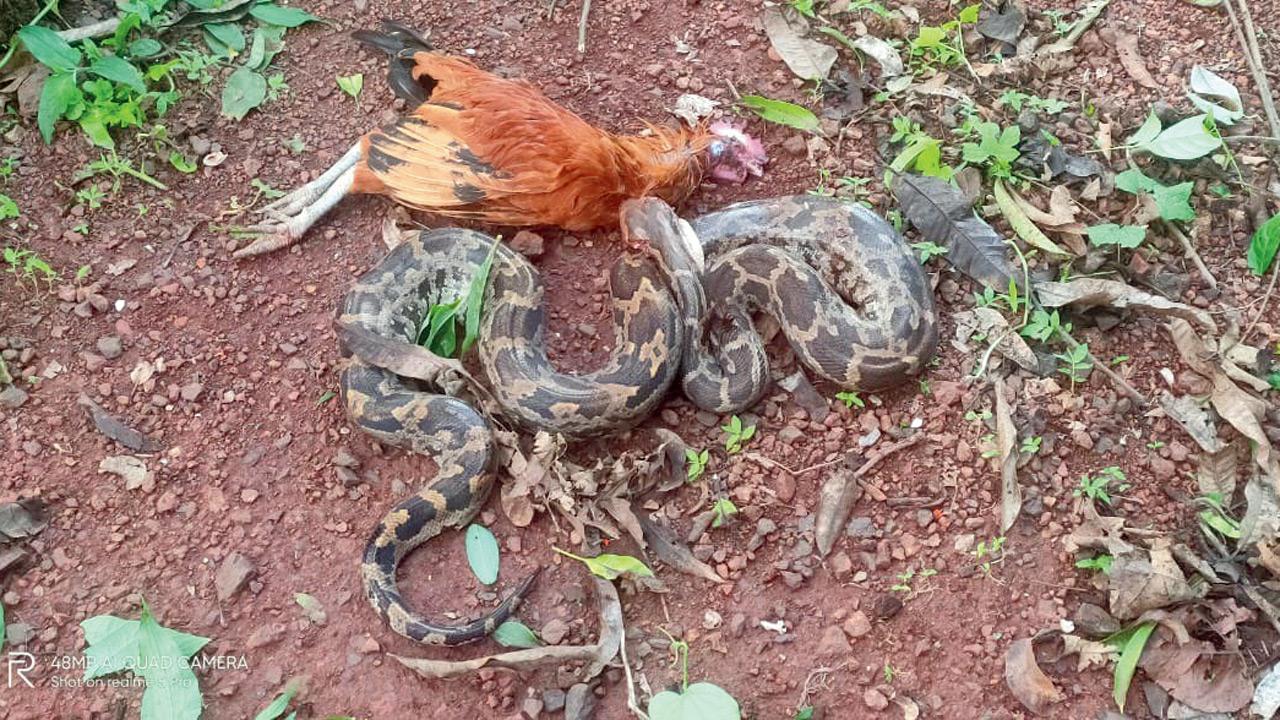 The python is a protected species under the Wildlife Protection Act 1972 and killing it leads to three years jail, or Rs 25,000 fine or both
A Ratnagiri farmer burnt alive an Indian Rock Python that preyed on his rooster. The Forest Department has arrested the accused and two women with him, who all confessed to having killed the snake.   
On June 22, Raghunath Patkar, from Nate village near Rajapur in Ratnagiri saw a python feasting on a rooster belonging to him. Two other villagers, Vandana Vijay Parkar and Mansi Parkar also saw it. In anger, one of the three accused hit the snake, injuring it. They then kept the injured snake under the dry branches of a coconut tree and set it ablaze. They also shot a video of the same and posted it on a local WhatsApp group. When wildlife lovers and the Forest Department learnt of it, they started looking for the accused.
According to a Forest Department official, "The python and the rooster were later thrown in a water body behind the house of the accused. Our team recovered the carcasses and after conducting a postmortem, they were disposed of. The accused were taken in custody for questioning and have confessed that they killed the python. A case has been registered against the accused under various sections of the Wildlife Protection Act 1972 and the investigation is in progress." The trio were arrested by the Forest Department on Thursday. The crime can lead to three years jail or Rs 25,000 fine or both.