Home minister says state government cannot remove the loudspeakers, it is for the users to follow rules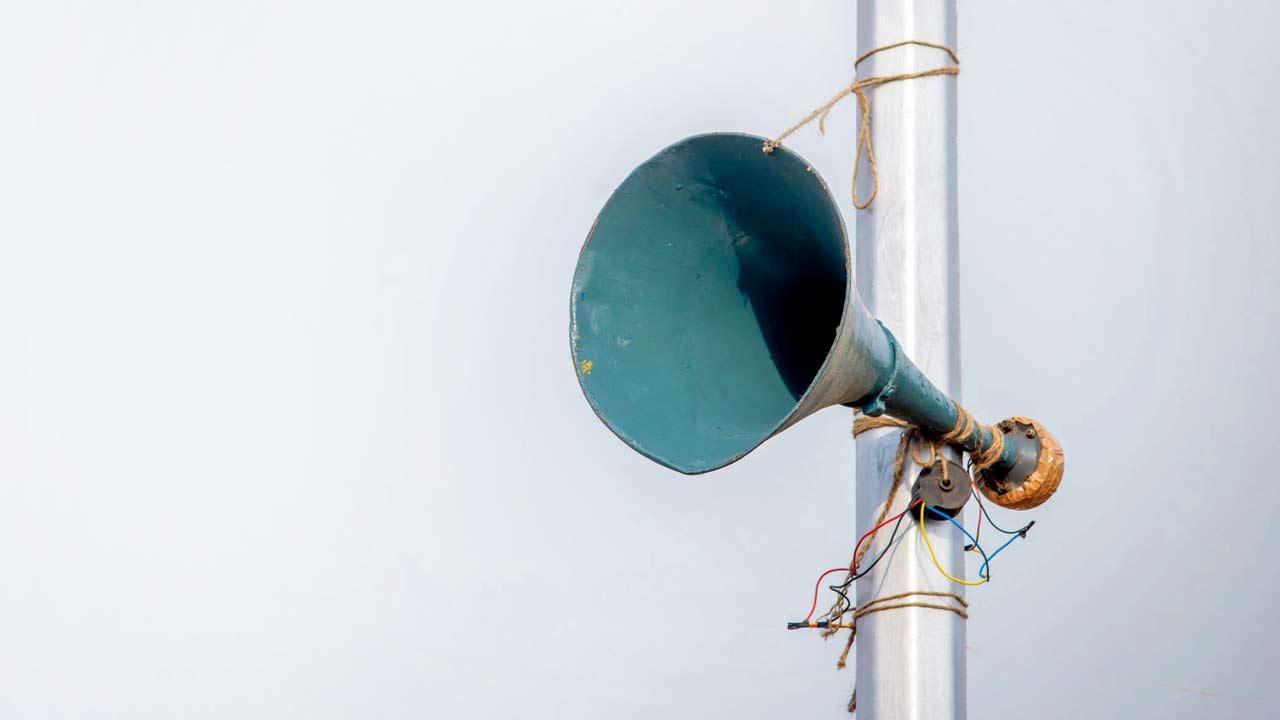 Representative Image
The state government has put the onus of implementing a policy on loudspeakers on the Centre. After an all-party meeting on Monday, it said that since the Supreme Court has issued directives in 2005 which were applicable to the entire country, it would petition the Narendra Modi government through an all-party delegation to have a national policy on the use of loudspeakers for religious and other purposes.
Home Minister Dilip Walse Patil after the all-party meeting said that there was no legal provision for the state to install or remove loudspeakers (from mosques and other places). "It is important that those who install and use loudspeakers take care," he said, adding that the state would issue fresh guidelines based on the SC directives, though some government resolutions and circulars about it were issued between 2015 and 2017 following the orders of the SC and other courts.
He said some attendees felt that there could not be different rules for a specific religion when others also used loudspeakers. "There was a view that if we take a specific position on a particular religion, it could impact other religious festivals and cultural events as well. There are village fairs, and kakad (wee hours) aartis and bhajans organised sometimes on a daily basis or at regular intervals," he said. "If we assume that there is one law for all, then we cannot take different positions for different people. There has to be one rule for all. We also discussed that the police will take action if anything goes wrong (in following the rules)," he said.
He added that there was an opinion that the Supreme Court's decision was applicable to all and there could not be different situations in the other states. "If need be, we will take an all-party delegation to the Central leadership and ask it to clarify their stand."   Deputy Chief Minister Ajit Pawar chaired the meeting. Environment Minister Aaditya Thackeray, whose department is responsible for controlling sound pollution, said he endorsed the idea of having a national policy, which ultimately will be applicable to the states.
BJP boycotts meeting
The BJP boycotted the meeting while the MNS, which has raised the issue and given the government an ultimatum of May 3 for removing the speakers from mosques, was represented by secondary leadership instead of party president Raj Thackeray, who was preoccupied. The MNS said it would not roll back its ultimatum. The party has threatened to recite Hanuman Chalisa when Muslims read their prayers five times daily at mosques. Pawar appealed to the parties to cooperate by not creating law and order issues. "Ultimately the general public suffers when such things happen and the police have to handle it," he said.