A lone leopard cub, approximately 1.5-month-old male was discovered on Tuesday afternoon near a popular tourist location in the middle of a walking path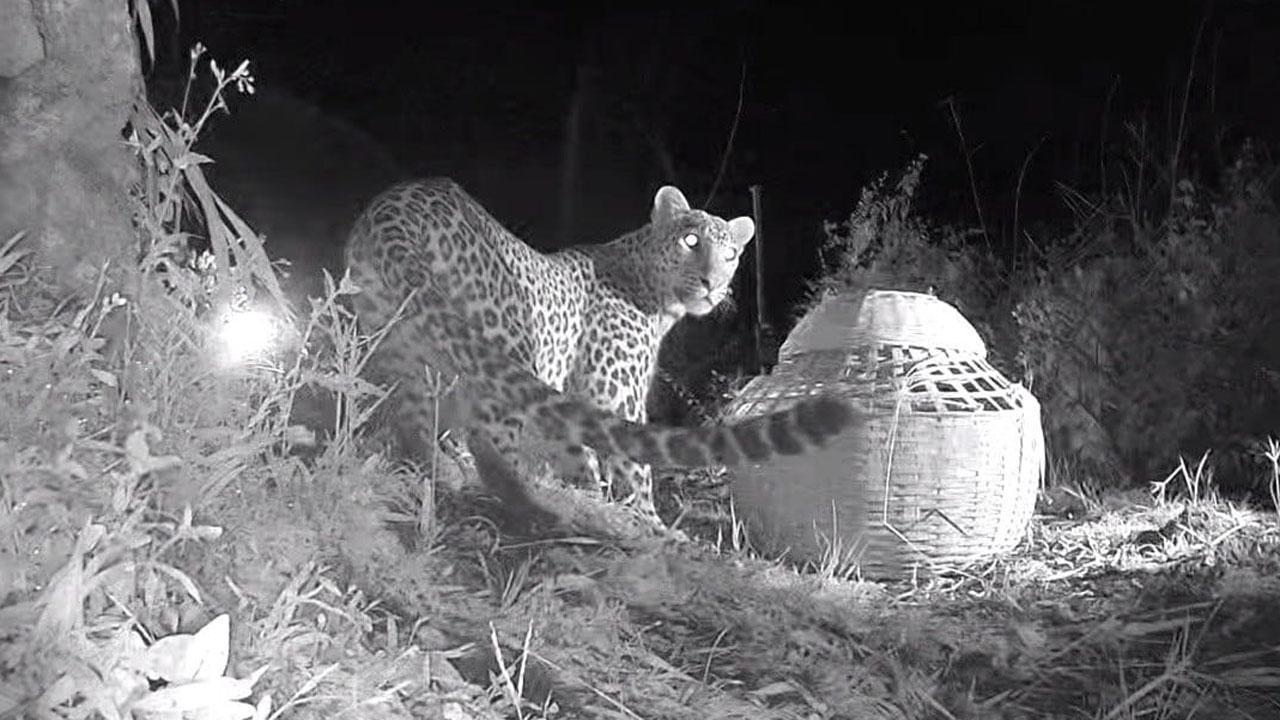 Pic/Satara forest department
The timely intervention by the forest department and NGO RESQ CT has helped not just in saving the life of a leopard. Also, due to the joint efforts the cub reunited with its mother in Satara.
A lone leopard cub, approximately 1.5-month-old male was discovered on Tuesday afternoon near a popular tourist location in the middle of a walking path.
The locals immediately informed the forest department at Satara about the same after which Range Forest Officer (RFO) Dr. Nivrutti Chavan from Satara Forest Department called Tuhin Satarkar, RESQ CT Pune team at 4.00 pm. The team immediately left for Satara with their large cat reunion equipment.
The Forest Department team had secured the cub and housed it safely until the RESQ team arrived at 7:30 pm.
Also read: Mumbai: Leopard cub found dead on Film City premises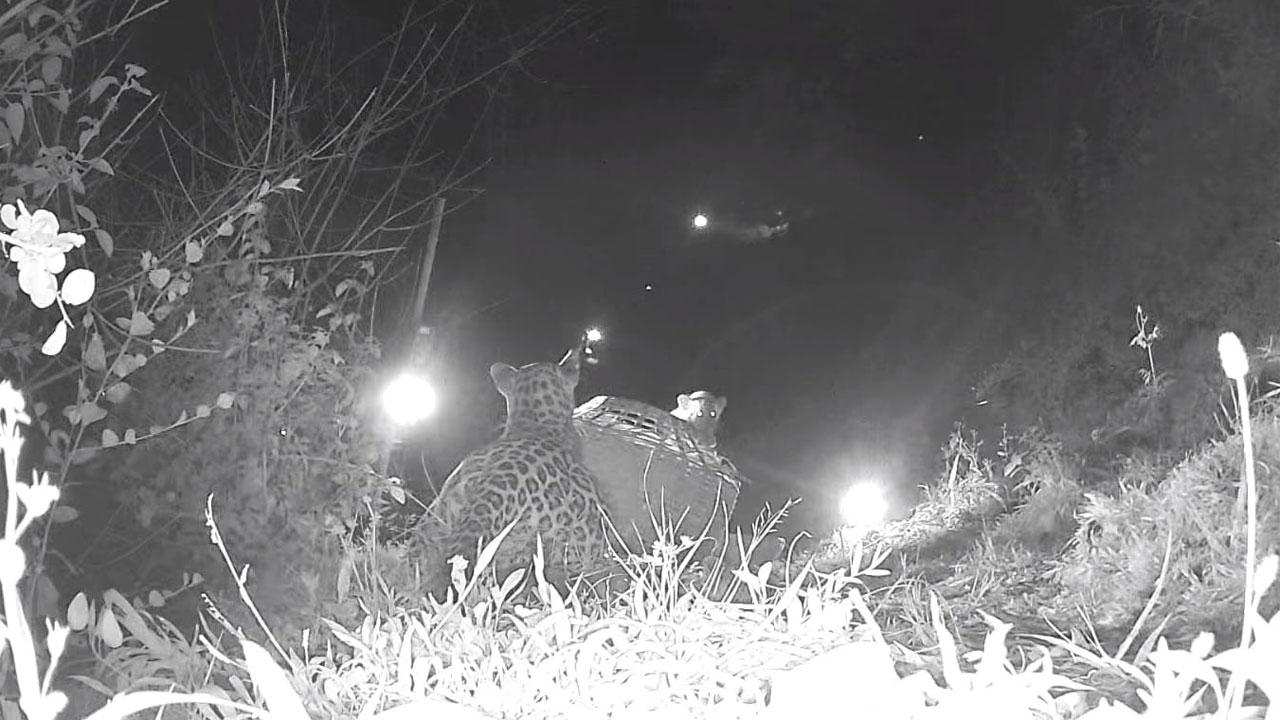 Pic/Satara forest department
Within one hour, the teams determined the best location site to attempt the reunion, prepared the site and set-up the cub inside it. Live cameras were installed to monitor the site remotely. 
"Based on the species and age, reunion baskets or crates are appropriately selected for the reunion. Also, it is important to monitor the reunion sites using cameras because there are several free-ranging dogs which can get to the cub before the mother if it is left alone," said Tuhin Satarkar, RESQCT.
The reunion set up was complete by 8:20 pm on Tuesday.  
Neha Panchamia, founder, RESQ Charitable Trust said, "The mother showed up on the cameras at 9:05 pm and took her cub out of the basket and disappeared into the vegetation nearby. She appeared to be a young mother and it was observed that she spent a good amount of time around her cub vocalising and encouraging it to get out of the basket on its own. Eventually, she toppled the basket and was reunited with her cub."
It may be noted that the entire operation was completed under five hours successfully. Satara Forest Department and RESQ work collaboratively on several wildlife rescue and rehabilitation cases and due to their speedy action and a fast response result in better outcomes for wildlife emergencies.
Range Forest Officer (RFO) Satara (Territorial) Dr Nivrutti Chavan said, "On Tuesday afternoon we were informed about a small cub at the base Sajjangad fort. Immediately our staff reached the spot at around 2.45-3.00 pm and along with the help of the team from NGO RESQ the reunion plan was prepared. At around 9.30 pm the female leopard came and took away the cub with her. This is the first successful reunion of leopard with its mother in Satara taluka."