Following BJP's Atul Bhatkhalkar's allegation that Pawar was the 'ringmaster' in awarding the contract, NCP chief asks govt to start probe and punish accuser if claims are proved wrong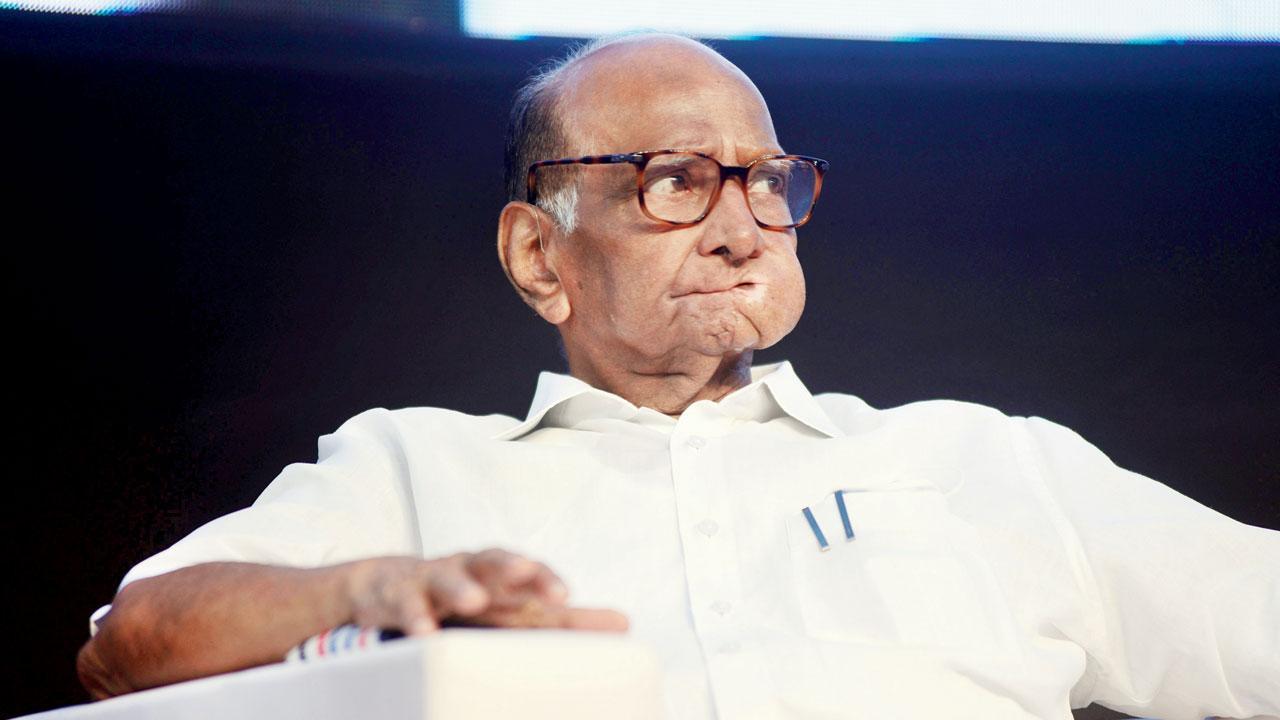 NCP chief Sharad Pawar produced minutes of a meeting from August 2006 to show he had not passed any order. File pic
A day after BJP legislator Atul Bhatkhalkar demanded inquiry into NCP supremo Sharad Pawar's alleged role in the allotment of Patra Chawl redevelopment work to a company linked to Shiv Sena leader Sanjay Raut, the former Union minister challenged the government to begin the probe as early possible and punish the accuser if the allegation against him are proved false.
Assisted by former housing minister Jitendra Ahwad, Pawar produced documents including the minutes of a meeting held on August 14, 2006. Awhad said the minutes signed by the then housing secretary have recorded that Pawar had not passed any order. He read out particular excerpts in this regard. "The BJP has been spreading lies and twisting facts," Awhad said. Pawar said he would never say no to an inquiry, "but if the charges made against me are proved false, the government should tell what will be done to the accuser."
Also read: Sanjay Raut channelised unaccounted money through shell companies, says ED
What BJP leader had said
Based on reports quoting the Enforcement Directorate's charge sheet against Raut, Bhatkhalkar has alleged that the former Union agriculture minister was involved in awarding the work to a particular company. He added  that he has written a letter to the chief minister and deputy CM demanding a probe.
"When he was the Union agriculture minister, Sharad Pawar had been taking meetings at YB Centre to decide the developer for Patra Chawl. He is the ringmaster of the project and his role should be probed at a high-level," Bhatkhalkar had told media persons on Monday.
19
Day in September when Bhatkhalkar levelled the allegations