The recovery count increased by 545 and touched 79,68,174, leaving the state with 3,502 active cases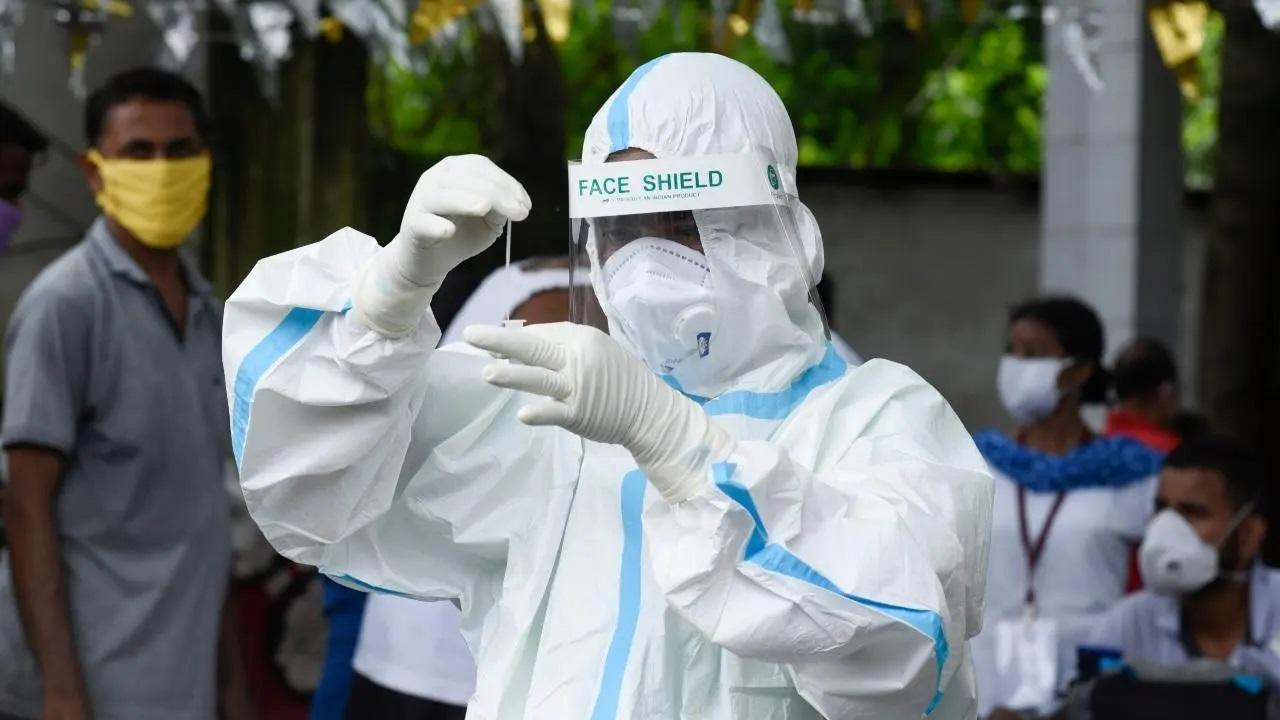 A health worker collects a swab sample for Covid-19 test. File Pic
Maharashtra on Tuesday reported 408 Covid-19 cases and two deaths, which took the tally to 81,20,009 and the toll to 1,48,333, according to the state health department.
Mumbai circle accounted for 133 of the new cases, followed by 173 in Pune, 17 in Nashik, 26 in Nagpur, 16 in Kolhapur, among other circle, as per health department data.
Also Read: Maharashtra: 44 students hurt as school bus slides off road, lands into gorge in Pune district
The recovery count increased by 545 and touched 79,68,174, leaving the state with 3,502 active cases.
As per the state health department's data, the recovery rate is 98.13 per cent and the fatality rate was 1.82 per cent.
So far, 8,47,20,399 coronavirus tests have been conducted in Maharashtra.