Raut's remarks came a day after an editorial in the Shiv Sena (UBT) mouthpiece 'Saamana' claimed 22 MLAs and nine MPs from rival Shiv Sena were feeling suffocated due to step-motherly treatment by the Bharatiya Janata Party (BJP) and could quit the group led by CM Shinde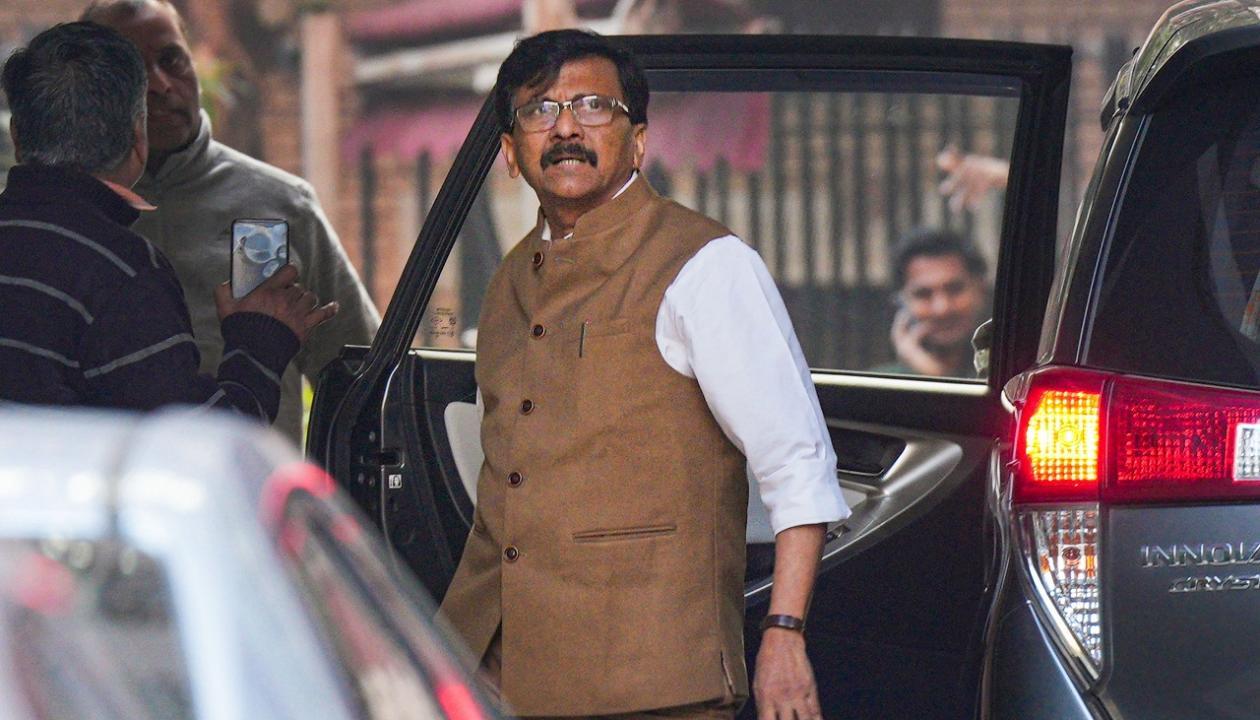 Sanjay Raut. File Pic/PTI
Shiv Sena (UBT) leader Sanjay Raut on Wednesday claimed some lawmakers from the Shiv Sena headed by Maharashtra Chief Minister Eknath Shinde were in touch with the Uddhav Thackeray-led party, the PTI reported on Wednesday.
His remarks came a day after an editorial in the Shiv Sena (UBT) mouthpiece 'Saamana' claimed 22 MLAs and nine MPs from rival Shiv Sena were feeling suffocated due to step-motherly treatment by the Bharatiya Janata Party (BJP) and could quit the group led by CM Shinde, according to the PTI.
ADVERTISEMENT
Asked whether lawmakers from the rival Sena camp are in touch with the Shiv Sena (UBT), Raut, who is the party's spokesperson, told reporters here, Communication is always there. They (those from the Shinde camp) ventilate their grievance, but it is not right to tell this publicly. They have made a mistake (to leave Uddhav Thackeray) and they have to handle it."
"Those in the Shinde group will have to contest on the BJP symbol. This is the stand of the BJP. We have this information, the Rajya Sabha member further said, as per the PTI.
Latching on to Shiv Sena MP Gajanan Kirtikar's remark that his party was getting step-motherly treatment, the editorial in 'Saamana' on Tuesday dubbed the Shinde group MLAs and MPs as "hens and cocks imprisoned in the BJP's coop and added that it cannot be said when they could be slaughtered.
The Thackeray-headed Shiv Sena (then undivided) exited the National Democratic Alliance (NDA) in 2019 and joined hands with the Congress and the Nationalist Congress Party to form a government in Maharashtra.
Last year, Shinde and 39 other MLAs revolted against the Shiv Sena leadership, leading to a split in the party and collapse of the Thackeray government.
Shinde subsequently joined hands with the BJP to form government.
Earlier, The Shiv Sena (UBT) leader Sanjay Raut had on Tuesday reacted back at Maharashtra Deputy Chief Minister Devendra Fadnavis's claims that there was 'dissatisfaction' in Shiv Sena (UBT) faction, the ANI reported on Tuesday.
"Go and ask Devendra Fadnavis how satisfied he is. He was going to be CM but was stopped to take an oath of the post and was made Deputy of his junior in politics. Can such a man be satisfied? No, he was demoted to a constable from the commissioner," Sanjay Raut said while talking to ANI.
(with PTI and ANI inputs)
"Exciting news! Mid-day is now on WhatsApp Channels

Subscribe today by clicking the link and stay updated with the latest news!"
Click here!