Marathi channels on YouTube have seen a manifold surge in viewership, making it one of the top regional languages online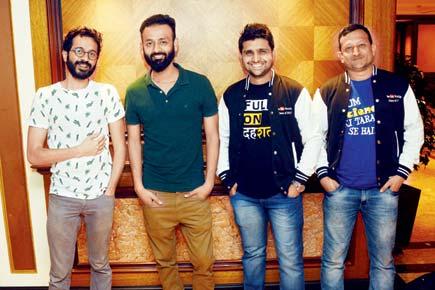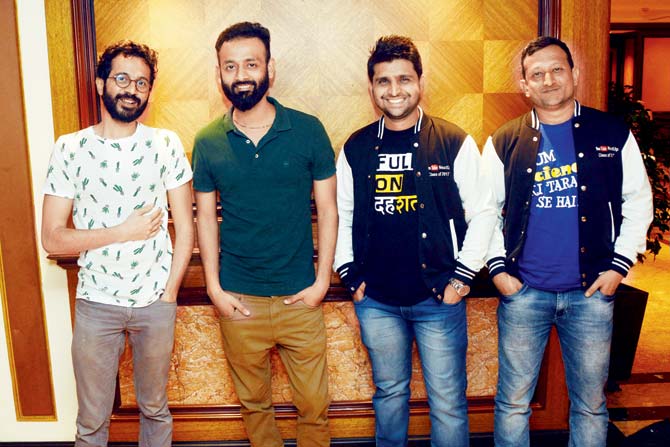 (From left) Sarang Sathaye, Nikunj Lotia, Nikhil Raibole and Bhupendrakumar Nandan of Café Marathi at the launch of a Marathi song at Bandra on Friday. Pic/ Sayyed Sameer Abedi
Youtube, the internet's go-to place for digital content, has until recently been dominated by English (and in some cases, Hindi) shows, web series, and music videos. But, in the past year, the tide seems to be shifting, especially in India, with Marathi content racing to the top of the list.
"The Maharashtrian consumer has always had good access to the Internet, but when they suddenly saw a surge in Marathi content, they avidly started consuming that. Marathi is one of our top languages because of the booming supply and demand ratio," said Satya Raghavan, entertainment head, Youtube India.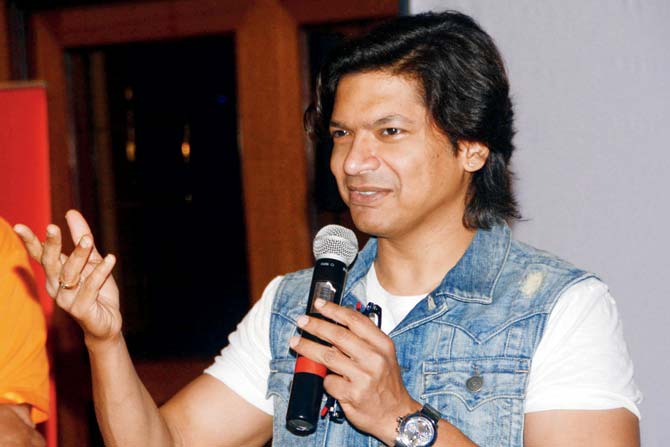 Singer Shaan, who recently launched a Marathi song for YouTube at Bandra 
"Right now, we are at a time where regional languages are growing fast," said Raghavan. Explaining when and how the tide shifted, he said, "In 2014, creators like AIB and TVF came on the scene, using comedy as their plank in the Hinglish language. In 2015, four southern languages picked up the trend, and in the next year, Marathi, Bengali, and Punjabi speaking content creators followed."
Interestingly, Marathi content and its creators have managed to stand out from this crowd.
The credit for this, according to him, goes to the style and dedication involved in Marathi storytelling. "If you look at Maharashtrian drama and movies, the emphasis is always on storytelling."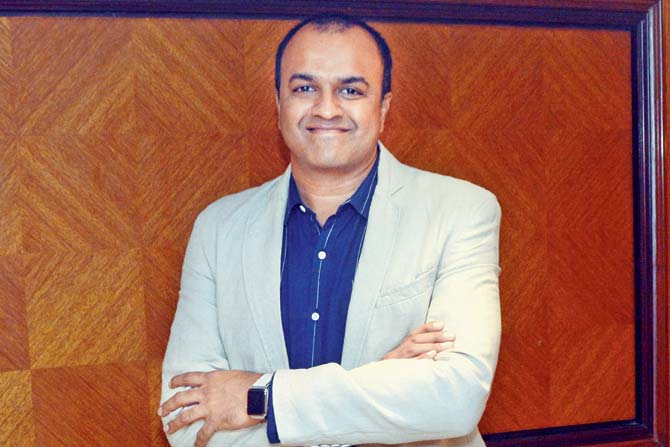 Satya Raghavan, CEO of YouTube, India, at the launch of the Marathi song for YouTube
Marathi content revolves around food, comedy, web series and movie reviews. Some of the channels that are on a roll in the Marathi language are MadhurasRecipe, ShotPut Films, Bharatiya Digital Party (BDP) and Cafe Marathi. "There has been a massive surge in Marathi content consumption in the last one year," said Nikhil Raibole (34), co-founder, Cafe Marathi, a channel that creates content mainly in the comedy genre. "The Marathi audience has always been hungry for content. But, we did not expect such a response from the viewers."
And, in spite of being only a year old on the platform, Cafe Marathi bagged Youtube Next Award, making it the first Marathi channel to do so. Within eight months of its launch, Cafe Marathi today has a viewership of a whopping 8.3 million. "The love people have showered on us is just amazing," Raibole said.