Urogynaecologist Dr Aparna Hegde has ranked 15 in Fortune magazine's list of World's 50 Greatest Leaders, featuring alongside New Zealand Prime Minister Jacinda Ardern and US politician Stacey Abrams. The maternal and child health champion discusses her journey so far and the need for investments in primary healthcare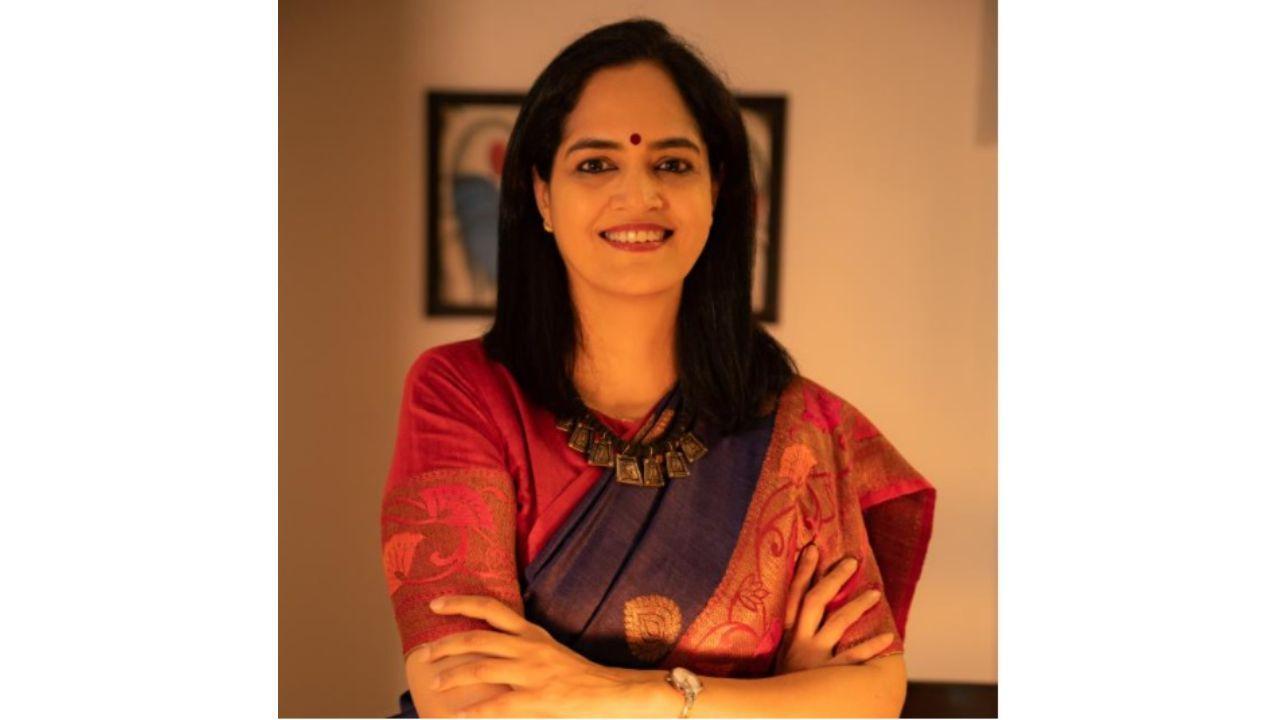 Dr Aparna Hegde
When urogynaecologist Dr Aparna Hedge was a resident at a Mumbai government hospital, she had witnessed too many morbid scenarios at the time of delivering babies. Sometimes, these tragedies could have been prevented but mortality persisted due to a lack of resources. This became a motivation for her to start ARMMAN in 2008. The maternal and child NGO is focused on improving health through the use of low-cost technology—like reaching pregnant women and new mothers with information through their cellphones, especially in rural areas, via programs like 'mMitra' and 'Kilkari'. 
That effort to give back has also recently placed her among Fortune magazine's World's 50 Greatest Leaders. The list includes names such as New Zealand Prime Minister Jacinda Ardern, US voting rights activist and politician Stacey Abrams, and Serum Institute of India head Adar Poonawalla. Hegde had no idea that she was going to make it to the top 20 (her rank is 15). "I knew I was among the finalists. My team informed me," she says, adding that she feels surprised and humbled because her work has been recognised on an international platform. 
ADVERTISEMENT
"You need to work harder as people are putting faith in you. This honour means that there will be more impetus for our work at ARMMAN. So, we need to be focused that more work is done for the woman and children on ground," she says. ARMMAN, which means 'wish' in Hindi, is also an acronym for 'advancing reduction in mortality and morbidity of mothers, children, and neonates'.
The Stanford University alumna, who also did a fellowship at the Cleveland Clinic in Ohio, says, "Very early on, during my residency, I realised that if you want to impact lives you need to go into the community. It can't just be restricted to the hospital." Even after treatment, Hegde saw that mothers and children had to return to their homes and areas which had deplorable conditions. "So, I thought if I want to impact lives that I have to ensure that the risk factors are detected early in mothers and children. This helps the primary healthcare system in return and there's also a proper referral system." She adds that a system like this avoids overcrowding at hospitals in the last minute. 
Harnessing technology for health
When mobile phones came to India, Hegde realised they could be a great tool to reach out to women directly – inform them about dos and don'ts during pregnancy, or reach health workers. "It was clear that if we explore this tool, we can take information and care to the doorstep. Apart from counselling women and making them aware of the healthcare options they need to avail, we also train healthcare workers – like ASHA helpers." 
The initial five years of the maternal and child health NGO were a challenge for Hegde in terms of funding. However, her nonprofit, that now partners with the Indian government and other NGOs as well, is active in almost 17 states across the country. Their Kilkari program, in collaboration with the central government, is the largest mobile health program for women and children in the world. ARMMAN's five programs are said to have reached more than 24 million women and their children. More than 170,00 local health workers have been trained through the same. 
When Covid-19 struck, ARMMAN's existing network and virtual training platforms made it a useful medium for educating women and health workers about the virus and vaccine. "Hospitals were converted into Covid hospitals. But pregnancy and infancy cannot wait for a lockdown. We received these distress calls through our call centres. So, we quickly created a virtual clinic to provide antenatal and paediatric care. We also have logistic support as over 70,000 women has been helped by our call centres by arranging for ambulances, which hospital to go to etc," she says. "When the lockdown started and the government needed to send information related to Covid or any other health scheme, they came to us and we helped in sending details to over 8,00,000 health workers throughout the country," Hegde continues.
Need for primary healthcare
Apart from being an urogynaecologist, Hegde is also a researcher and has done studies in the field of 2D and 3D imaging of the pelvic floor. She is also an honorary associate professor of urogynaecology at Cama Hospital. She worked in the Covid ward at Cama and still takes her rounds there. "We are in for a long haul. Our country suffers from rudimentary primary healthcare system," Hegde says, speaking about the current situation in the country. "It is going to be very difficult to handle the rise in cases that are happening in rural India and the worst thing is that there is hardly any news coming out of there. It will be difficult to understand the extent of the pandemic. We really need to try our level best to get people vaccinated as soon as possible. It seems to be only solution for preventing this."
But she also hopes that we have learnt our lesson and there is an increase in investments in health, especially primary healthcare development. "It needs to be ensured that the public infrastructure which is there is working. That can be done through proper investment and planning. I also hope that ARMMAN contributes to that." 
For her part, in addition to continuing the work that ARMMAN does, Hegde is focused on setting up the Department of Urogynaecology at Cama Hospital. She would like it to become a one of a kind centre of excellence in the country. 
Also Read: How does the pandemic impact maternal mental health? Experts explain