The villagers have opposed the project, saying it will displace residents who are dependent on the land for livelihood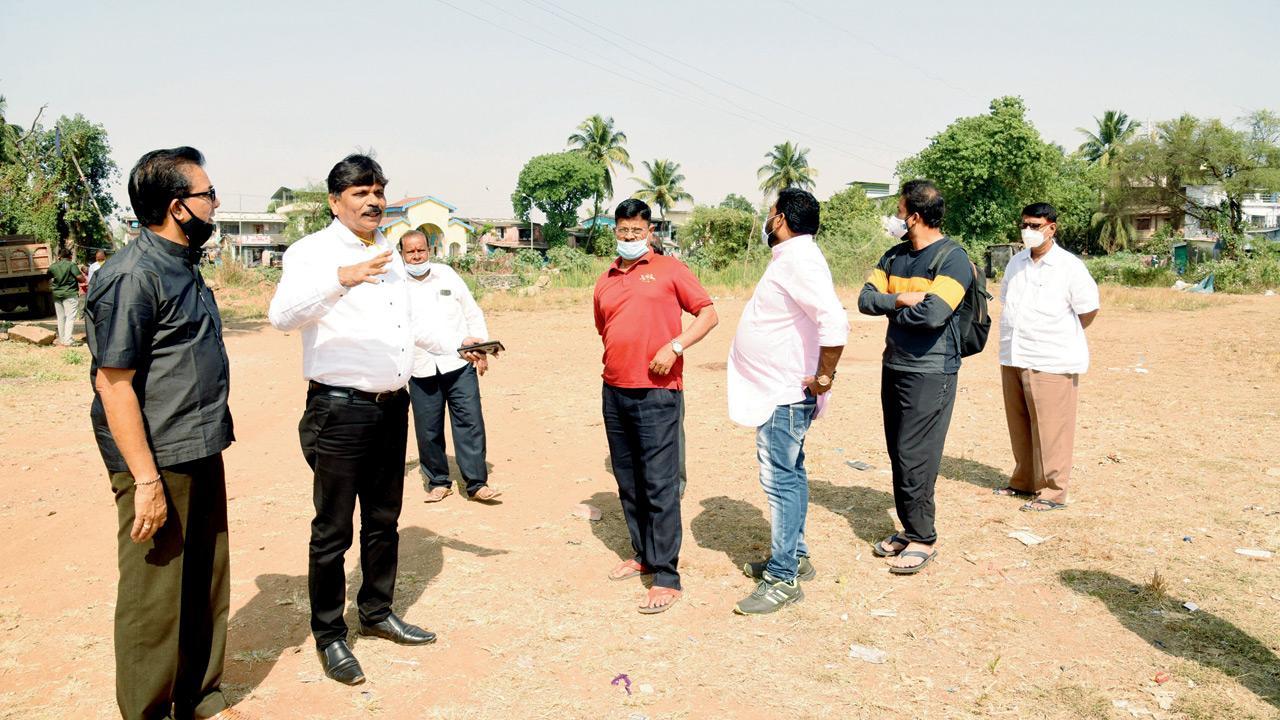 Villagers at the site where the car depot is proposed. File Pic/Nimesh Dave
The MMRDA has invited for public hearing, the residents of the three villages where the car depot for Metro Line 9, connecting Dahisar East to Mira-Bhayandar, is planned. The first hearing is expected on March 14. The 20-hectare land that the MMRDA needs for the construction of the car depot is spread across Rai, Morve and Murdha in the Mira-Bhayandar Municipal Corporation jurisdiction. The villagers have opposed the project, saying it will displace residents who are dependent on the land for livelihood.
"Following the objections raised by the farmers from the three villages on the notification of Metro Car Shed Reservation, a notice has been issued for the public hearing by the MMRDA," said a villager. Nearly 100 farmers who have received the notice from the Mumbai Metropolitan Region Development Authority (MMRDA) will attend the first hearing. The villagers plan to submit detailed information/documents at the hearing.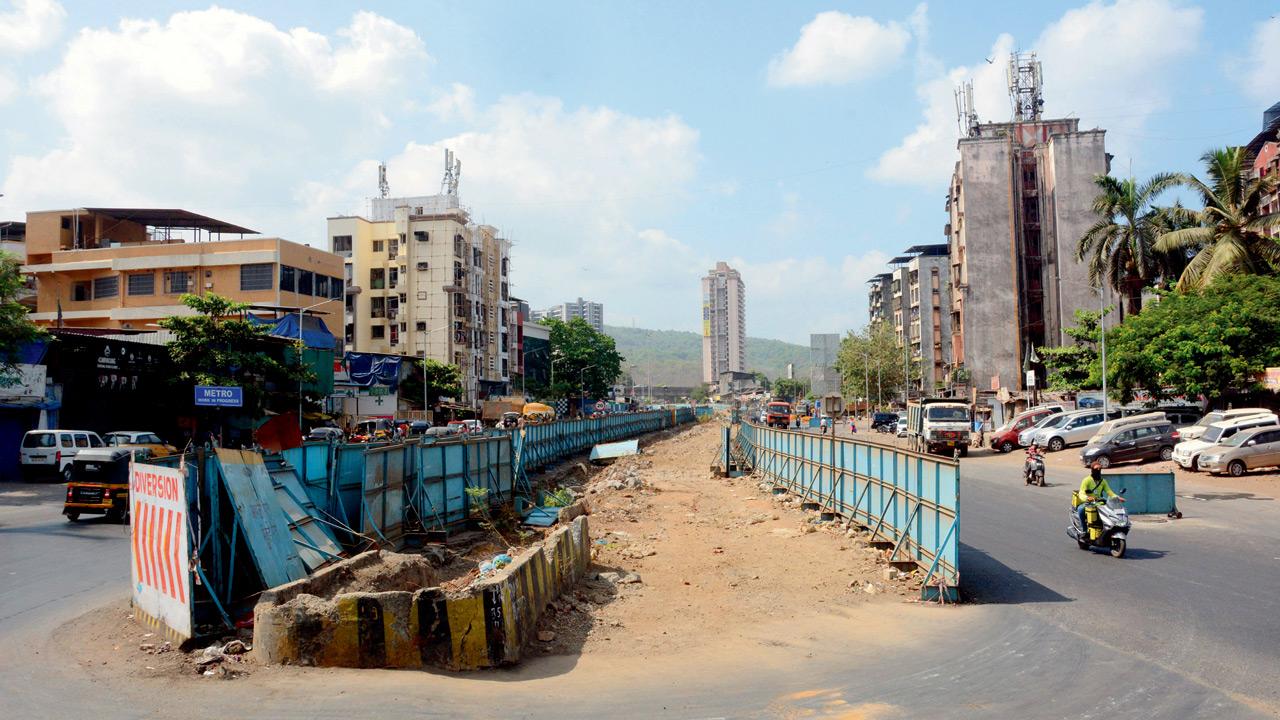 Under construction pillars of Metro Line 9, near Kashimira junction at Mira Road. File pic/Satej Shinde
The villagers who are opposing the car shed have also been corresponding with the government and local public representatives. Recently, they met Congress leader Muzaffar Hussain and were to meet MLA Pratap Saranaik on Sunday. Metro Line 9 is an extension of Line 7 from Andheri to Chhatrapati Shivaji Maharaj International Airport, and Dahisar to Mira-Bhayandar. It is 13.581 km long (11.386 km elevated and 2.195 km underground) with 10 stations.
It will provide interconnectivity in the existing Western Express Highway, Western Railway, ongoing Metro Line 2A (Dahisar to DN Nagar) 
and Metro Line 7 (Andheri East to Dahisar East). A maintenance depot has been proposed at Mira-Bhayandar (main depot for entire Line 7). It will reduce the current travel time by anything between 50 per cent and 75 per cent, depending on road conditions.
329
No. of farmers likely to get affected, as per locals