A compostable product is riding the crest of the safer-to-have-disposable-on-your-table wave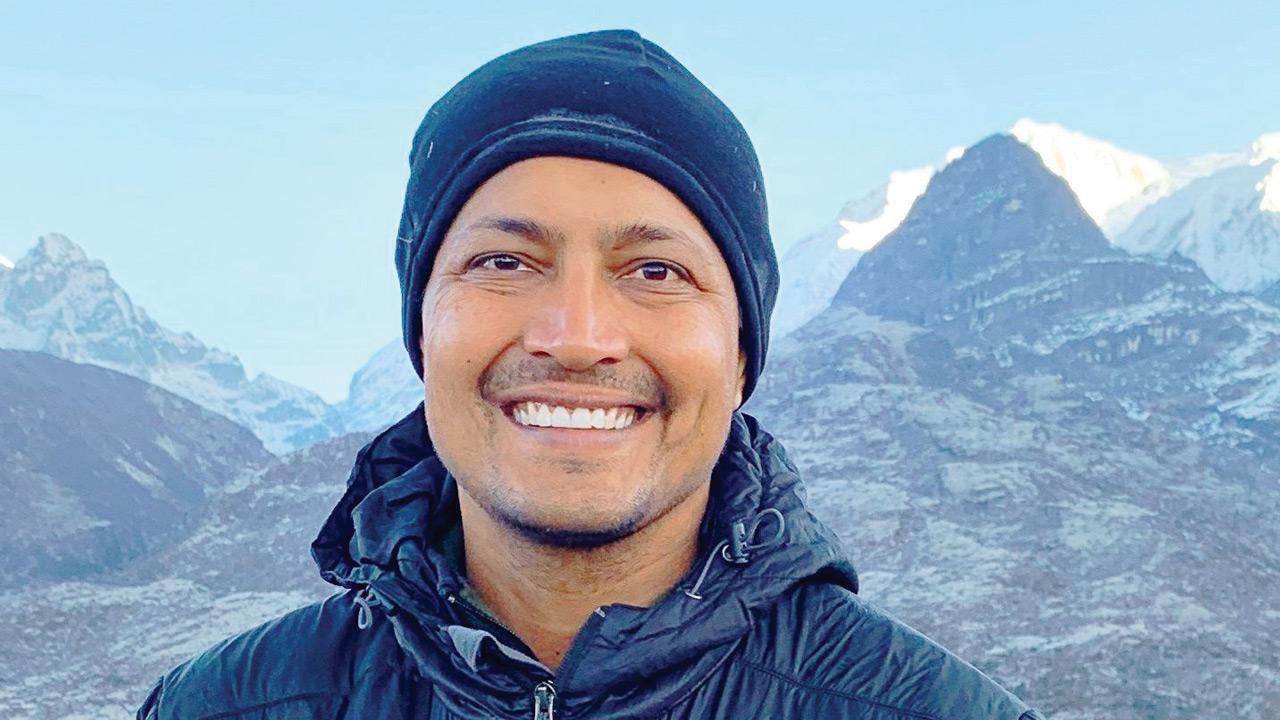 CHUK is the brainchild of Ved Krishna
Ved Krishna, 46
An eco-warrior who is striving to develop easily accessible alternatives to single-use plastic and Styrofoam products
ADVERTISEMENT
The pandemic has propelled seismic shifts in the way we live, consume, think and plan for the future. While most businesses are awaiting the end of the outbreak, there are others, which either through happy coincidence or simply because of the changing mindset, are seeing no pain in the profit lines.
A compostable, bio-degradable tableware product, with crockery like plates, bowls, lids of different sizes and trays called CHUK is seeing a surge, thanks to new sensibilities. CHUK has partnered with more than 25 hospitals across the country, a top Bandra hospital being one of them.

CHUK makes its tableware from sugarcane fibre that decomposes within 60 days. By contrast, plastic takes 500 years to degrade
It was launched in 2017 by Yash Pakka, which is the parent company. Ved Krishna, vice-chairman of Yash Pakka, said of his CHUK brainchild, "In 1999, at Yash Pakka I noticed that most materials used in packaging, especially food, were either plastic-coated, laminated, or covered in cellophane that was harmful to the environment."
Krishna, 46, conceptualised CHUK in 2014 and the vice-chairman's battle to eliminate single-use plastic and Styrofoam products to secure the environment from further damage, had started. India's eco-friendly warriors had one more ally who had joined them.  The brand was officially launched in 2017, announcing the joining of the war on products and practices detrimental to the environment. Krishna said, "Plastic takes more than 500 years to decompose, CHUK's tableware products are made from sugarcane fibre [bagasse] which decomposes in just 60 days."
CHUK made greater inroads during the Covid outbreak, as Krishna explained, "During the pandemic, we diversified our outreach. We have a robust presence on e-commerce platforms. We also started supplying to various hospitals where demand was high. We also focused on the delivery segment for dry and semi-dry food items."
The facility is based in Ayodhya, with Yash Pakka making compostable paper in his Ayodhya factory for four decades, so CHUK's products were different forms of the same genre, so to speak.
Krishna said, "During the pandemic these products became extremely relevant as they are single-use and harmful chemical free. We got a breakthrough in major hospitals where hygiene was of utmost importance. We also introduced 14-day Covid kits with products for the quarantine period."
According to Krishna, to be optimistic and upbeat about playing a part in changing the world, grandiose though it may sound, is not unrealistic. Commercially, we see change, but for Krishna there is a shift in residences, too. The entrepreneur said, "I hope to see large-scale change in the coming years. Optimistically speaking, it has already begun on account of safety and hygiene. From biodegradable masks, eco-friendly packaging to organic food, the pandemic has propelled this shift."
The future is about expanding the Mumbai market. With the buzzword being 'sustainable', Krishna explained.
"The pandemic added relevance, but we have to look much beyond. We aim to introduce new product lines and double the capacity in 2023. We are heavily focused on Mumbai as a market." CHUK is part of the new age biz lexicon, you have heard of blue-collar workers and the white-collar segment. The marriage of eco-consciousness with commerce making innovators work towards green goals, may have given rise to the phrase: 'green-collar entrepreneur'. With work to be done in the clean planet space, like making products more affordable and so accessible to a wider base, it may not yet mean laughing all the way to the bank, but the single-use is safer sensibility has certainly ensured a CHUK-le or two.