Officials said that of the 92,266 on-roll employees, around 73,572 are yet to join duty. On Wednesday, a total of 1,282 buses operated successfully across the state till 6 pm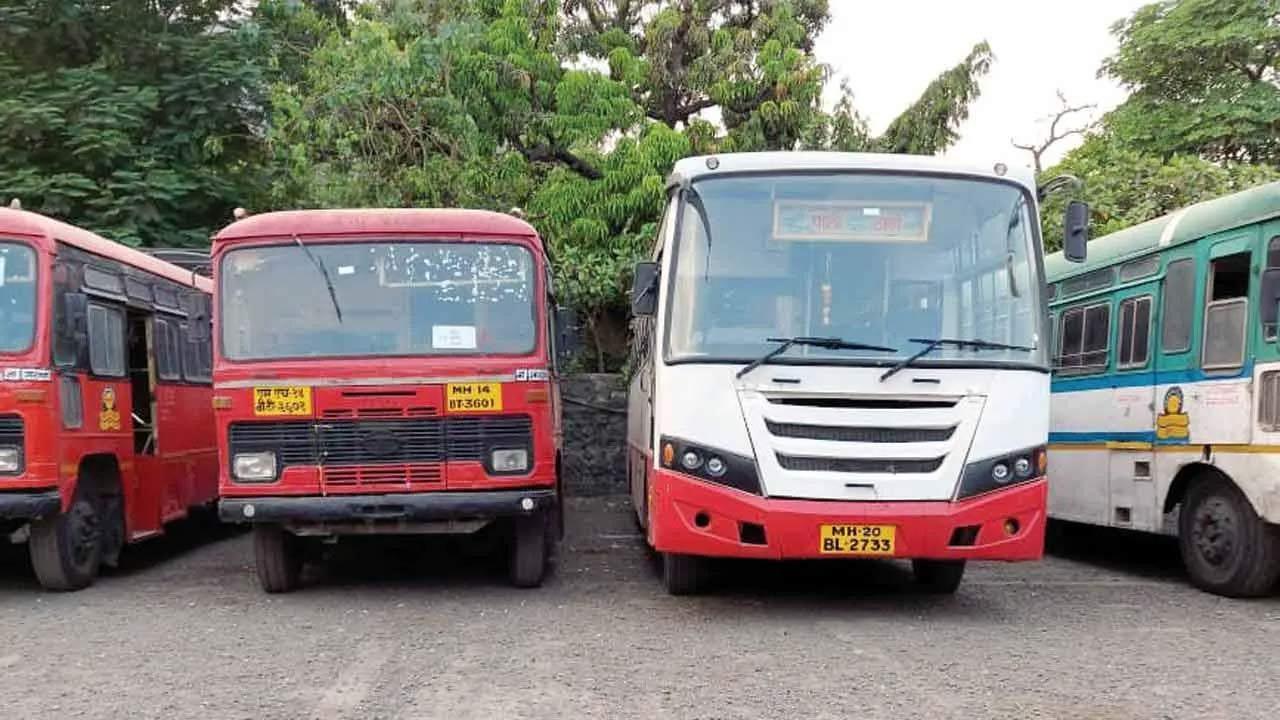 File pic
In another round of action against protesting staffers, MSRTC suspended 448 employees and dismissed 65 staffers on Wednesday, taking the total to 8,634 and 1,892, respectively. Meanwhile, the number of workers who resumed work also saw a dip with 18,694 employees resuming duty till Tuesday. 
Officials said that of the 92,266 on-roll employees, around 73,572 are yet to join duty. On Wednesday, a total of 1,282 buses operated successfully across the state till 6 pm.
Meanwhile, the health of trade union leader Shashank Sharad Rao, who was holding a fast at Pandharpur bus depot in support of the strike, deteriorated on Wednesday. Rao, president of Sangharsh ST Kamgar Union, had announced an indefinite hunger strike from Monday and had to be shifted to hospital on Wednesday after his health condition worsened. 
He said, "I started the hunger strike outside Parel bus depot, but I was picked up by Dadar police who said that I did not have permission to stage my protest there. So from there, I went to Pune-Pimpri Chinchwad yesterday and to Pandharpur today. I am demonstrating this hunger strike in a bid to get the attention of Maharashtra Chief Minister Uddhav Thackeray over this stalemate situation between MSRTC workers and the state government." 
MSRTC employees went on an indefinite strike from October 28 over their demand for merger of the cash-strapped corporation with the state government and intensified it further after the Diwali festival concluded. A High Court-appointed committee is looking into this demand and the government has offered an interim salary hike to the employees, but staffers have remained adamant.
1,282
No. of buses that plied across state on Wednesday till 6 pm