A self-styled godman and the relative of an 18-year-old girl have been arrested for her alleged rape in January and cheating her father of property worth over Rs 1 crore over six years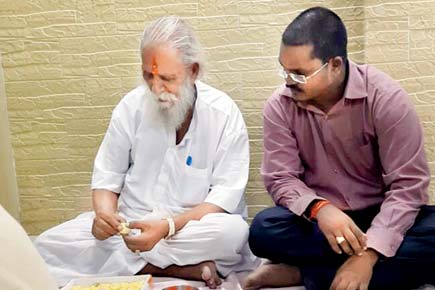 Mumbai: 'Godman', aide held for raping girl, swindling her dad of Rs 1cr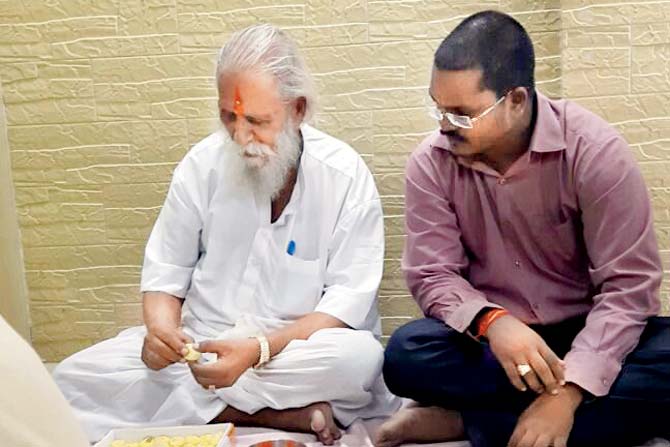 The godman, Appa Maharaj
A self-styled godman and the relative of an 18-year-old girl have been arrested for her alleged rape in January this year and cheating her father of property worth over Rs 1 crore over a period of six years.
According to the complainant's father, a resident of Charkop, a relative helped him approach an Aurangabad-based godman, Baba Appa Maharaj, in 2011 when he began incurring losses in business. The father apparently also wanted a son and expressed this desire before the godman.
The godman and the relative allegedly convinced the Charkop businessman to hand over his car, house and other property worth Rs 1,38,58,000 over the next six years.
In January this year, the godman allegedly took the man's daughter into a room in a hotel in Aurangabad and coerced her into getting intimate with him on the pretext of helping her father get a son. The relative then allegedly raped her.
The girl told her father about the alleged rape a few days later, following which he decided to file a police complaint. But he was stopped by his relative's father, who suggested an "amicable solution". The relative's father, a politician, also offered to make the Charkop businessman a man of influence, and introduced him to one Sandesh Kondvilkar.
Kondvilkar offered to get back the money from the godman for a cut of 20 per cent. But when he failed to do the job, the businessman approached the Charkop police on February 5. The police allegedly refused to file a complaint, forcing him to approach an NGO, Bahujan Anyay Attaychar Nirmulan Kriti Samiti.
The NGO first asked the police station and then the DCP to take cognisance of the complaint, but they still gave a cold response. The NGO then wrote a letter to the DCP on March 19, threatening to stage a protest, following which the police immediately registered an FIR.
The godman was arrested yesterday and will be brought to Mumbai today.
Vijay Kumar Bhalshankar, senior inspector, Charkop police station, said, "We have arrested the two accused and are investigating Kondvilkar's role. Both the arrested accused have been charged with sections 376 (rape), 420 (cheating and dishonestly inducing delivery of property), 114 (abettor present when offence is committed), 506 (criminal intimidation) of the IPC, along with relevant sections of the Black Magic Act."