Railway employee unions' statistics show how those working on tracks - gangmen, engineers - are among the most vulnerable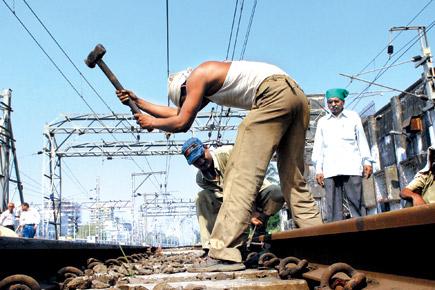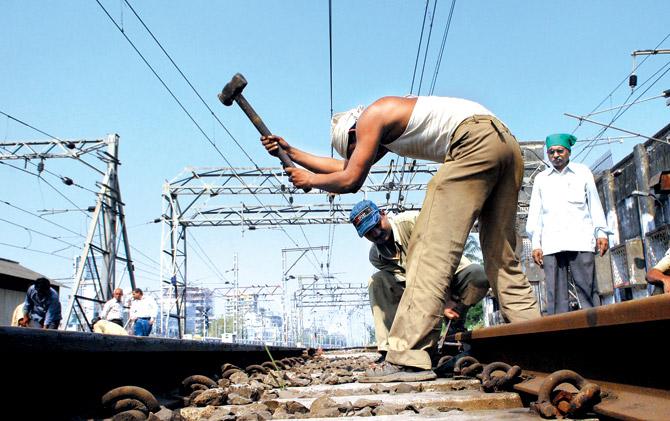 Mumbai's suburban railway network is the busiest in the country, with a train running every three minutes. And so, the biggest task is managing this frequency, which puts the spotlight on the gangmen, engineers and others working on railway tracks, who battle death for the job regularly.
The National Rail Mazdoor Union (NRMU) said that this year it lost 20 of its men, while the Western Railway Mazdoor Sangh (WRMS) said it has lost 44 workers since 2010.
"On an average, one employee dies every 15 days while performing duty," said a railway union member, adding, "these include trackmen, track maintainers, and engineers among others."
Unionspeak
The NRMU said, "The railways don't care about the workers' safety. On an average, the Mumbai railway division witnesses the death of at least two employees every month."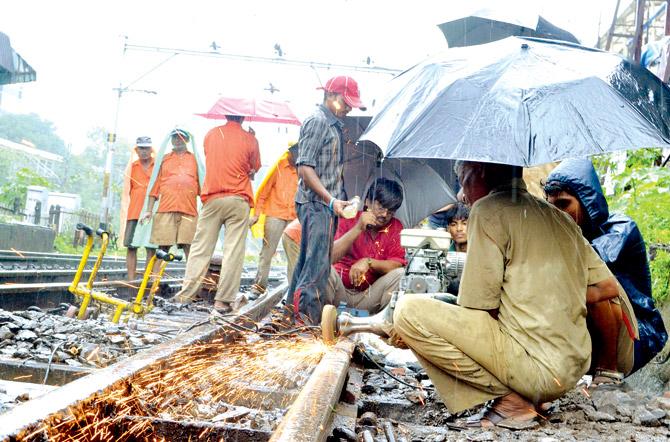 "While gangmen have been using manual methods to signal other men to move away from the track before an approaching train, railway minister Suresh Prabhu had announced the use of rakshaks or walkie-talkies in the 2016-17 rail budget. Rakshaks work from afar and give ample warning to labourers, so that they can move out of the way in time, but each piece is estimated to cost R80,000," said WRMS secretary Ajay Singh. "Rakshaks are still undergoing trials in a couple of places and the plan is only on paper."
Job matters
Railway workers have also brought up the issue where skilled family members of a deceased gangman are given the job his mother or father held, instead of one suited to his qualifications. "If the railway administration can't stop the deaths of our colleagues, then we will be left with no option but to stop our work, which is anyway very risky," said Singh.
15
Average number of days one employee dies while performing duty
44
Number of workers the Western Railway Mazdoor Sangh has lost since 2010
Rs 80k
Cost of 1 rakshak that can give warning to a worker to move away from the track
400
Number of gangmen killed in train accidents across India every year
Case studies
Hit by goods train
On October 12, an assistant divisional signal and telecom engineer, Navneet Palane (40), and a staffer from the signal and telecom department, Devu Dhave, were run over by a goods train, when Palane was inspecting the digital axel counters between Dombivli and Kopar stations. Dhave sustained injuries to his leg and was admitted to the railway hospital in Kalyan.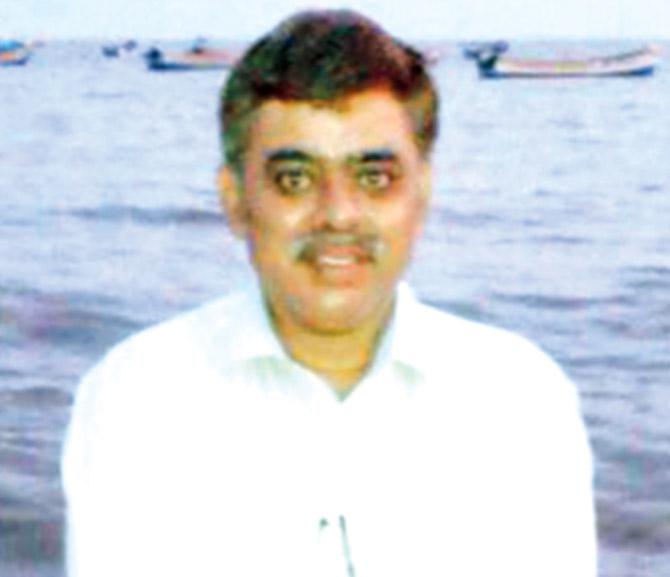 Navneet Palane
"They were walking on the fifth line. As they noticed a train coming from the opposite direction, they shifted towards the sixth line. They did not see an oncoming goods train," a railway union leader said. Navneet's wife Vaishali told mid-day, "My husband was very hardworking. He would be ready for work 24x7. He always used to say there is a risk to working the tracks."
"The railways has given us compensation and is helping me get a job. His colleagues gathered R6.5 lakh for me and the children… but who will compensate for the pain in our hearts? The railways should actually compensate by providing safety to those doing such risky work," she added.
The fatal cross
On February 9 around 4.50 pm, Shailesh Kotwal (50) was crossing the shunting line to catch a local from Elphinstone Road station, when a diesel locomotive near the workshop's north gate ran him over.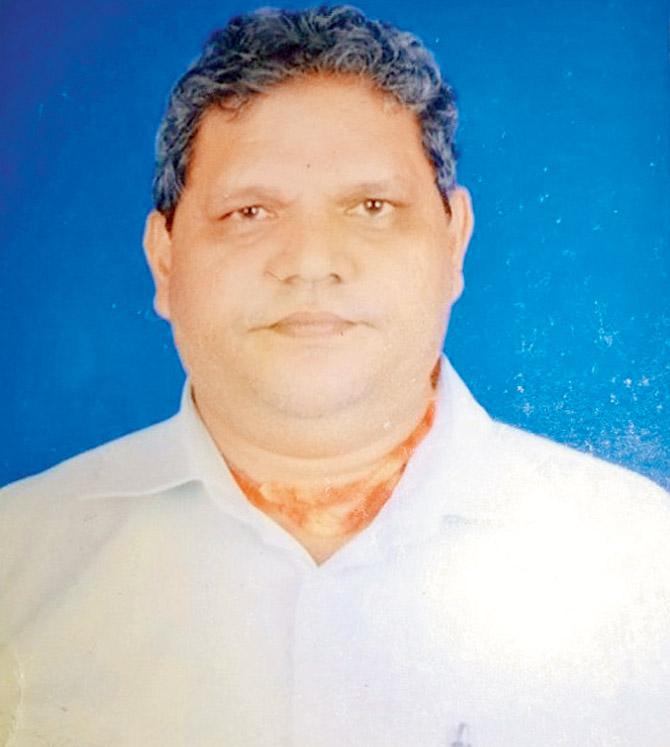 Shailesh Kotwal
His son Alok told mid-day, "My father worked in the stitching department. He was headed home after the day's work, hopping to cross the dividing panel separating the station from the workshop. But he never made it across."
Shailesh's colleagues say he died because there was no assistant pilot deputed alongside the locomotive pilot shunting the engine.
On death track
On May 6, S Subramani (58) was on night duty at Virar. He was working on platform number 8 when he was hit by a local train. He fell into a nullah and died. His son Natraj said, "He was my hero. When we got the news that he had died during work, everything just shattered. We can't stop missing him."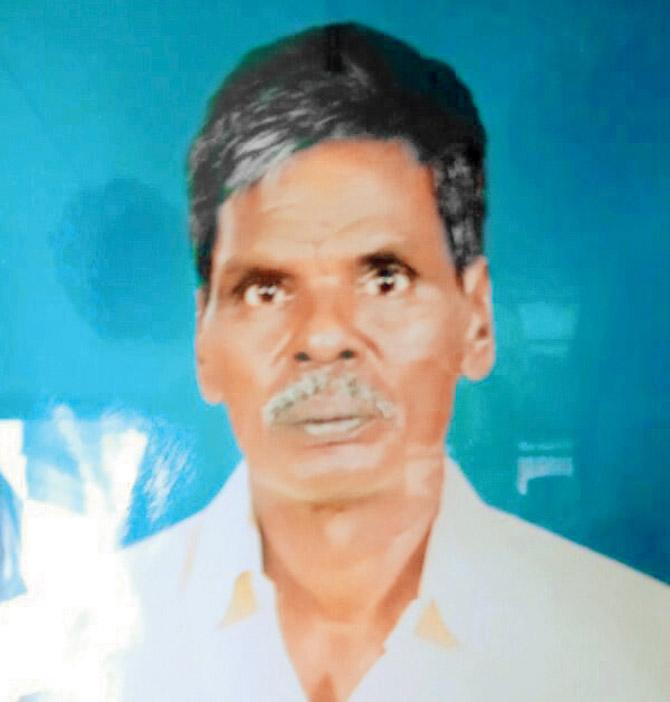 S Subramani
"The railways has promised to give me a job as compensation," he added. "My father always told me that his was a dangerous and risky job. We used to hear about trackmen dying in railway accidents, after which we would always be afraid for him and worry till he would return home."