Rescuers and forest officer's told Midday that daily they are rescuing many snakes and pythons but after a decade they found a python that is 15-foot-long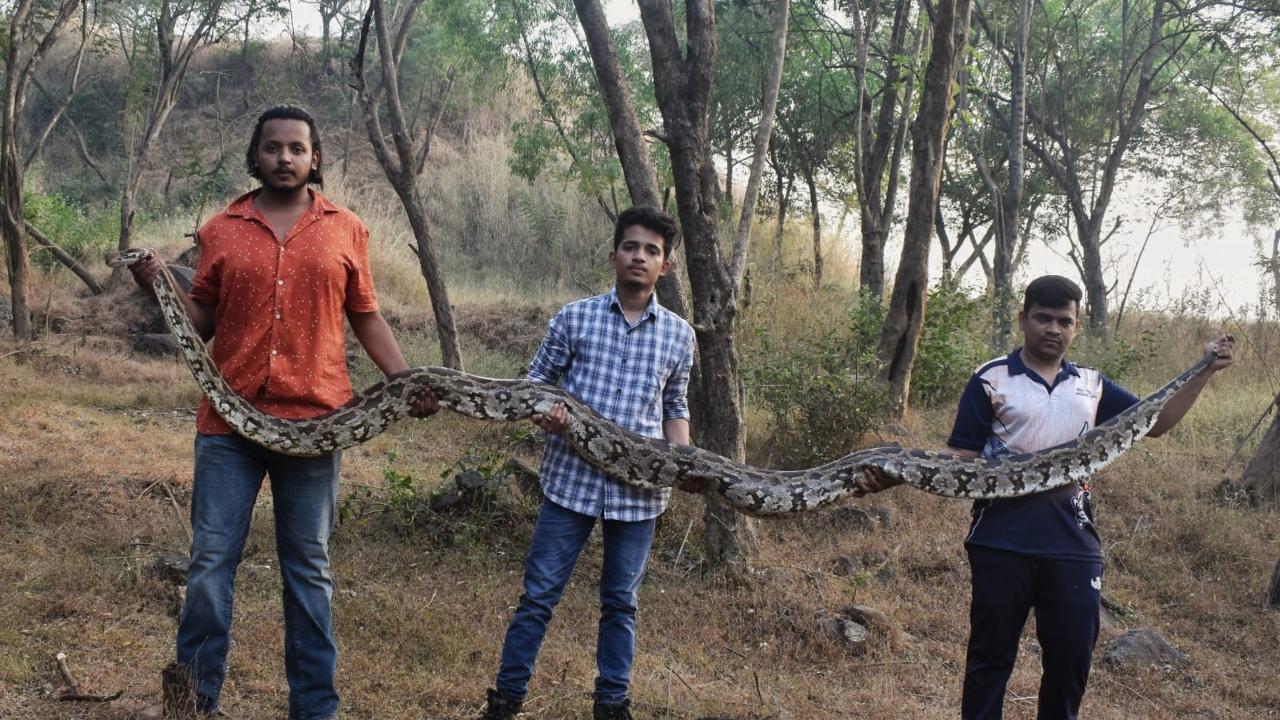 A 15-foot-long Indian Rock python snake was rescued from Bhandup
A 15-foot-long Indian Rock python snake was rescued from the Bhandup-based water filtration plant on Monday.
Rescuers and forest officer's told Midday that daily they are rescuing many snakes and pythons but after a decade they found a python that is 15-foot-long. 
The python's weight was also measured and found 30 kg with an empty stomach. The rescuers took the permission of the Sanjay Gandhi National Park officer and released the snake into the forest area. The rescuers are Identified as Amaan Khan, Karan Mestry, and Hasmukh Valanju.
Also Read: Mahaparinirvan Diwas: Leaders pay tribute to Babasaheb Ambedkar
Speaking with Midday rescuer Amaan Khan said, "I received a call from an unknown person at around 2 pm on Monday that they have spotted a big snake near the water filtration plant at Bhandup. I rushed to the spot with my team and found a huge size python that was almost 15 feet long. We immediately informed the Range forest officer Rakesh Bhoir and rescued the snake and later with permission we released the snake into the Sanjay National Park forest area."
RFO Rakesh Bhoir said, "We are checking the records that whether this was the biggest snake found or not because for many years we never found such a huge python. It weighed around 30 kg. This water filtration plant is too nearby the SGNP forest area and we assume that this snake came in search of food at this place."
Rescuer Amaan Khan further said, "Around 10 years ago a big Indian Rock python was found at Naval Dockyard by an officer and it was released in the Borivali National park." Will you be visiting Dadar`s Chaityabhoomi today?