After developer halted redevelopment work, Goregaon building residents started looking for a new builder to complete it; Asmi group of companies took on project in 2018 and will soon give them fit out possession
The newly constructed building at Goregaon. Pics/Anurag Ahire
For 36 families of Mithanagar Archana Co-Operative Housing society in Goregaon west, this Gudhi Padwa came with a key to happiness, as they will soon get possession of their flats after a long wait of almost 15 years.
Many members (old residents and new purchasers) visited their flats to perform pooja on the auspicious day of Gudhi Padwa (the Maharashtrian New Year), on Wednesday. The Asmi group of companies handed over the flat keys to these families for the same and will be giving fit out possession of flats to every resident (tenant and new buyer) on March 30—Ram Navami.
ADVERTISEMENT
The saga of the society began in 2008 when it entered into a redevelopment agreement with Dhanashree developers. The 36 original families vacated their flats in the ground plus two-storey building which was pulled down the same year. But nearly three years after demolition, the redevelopment came to a halt, and from 2014 the developer stopped paying rent to them.
Also Read: Mumbai: Now, BMC issues show-case notice to Sun Beach Resort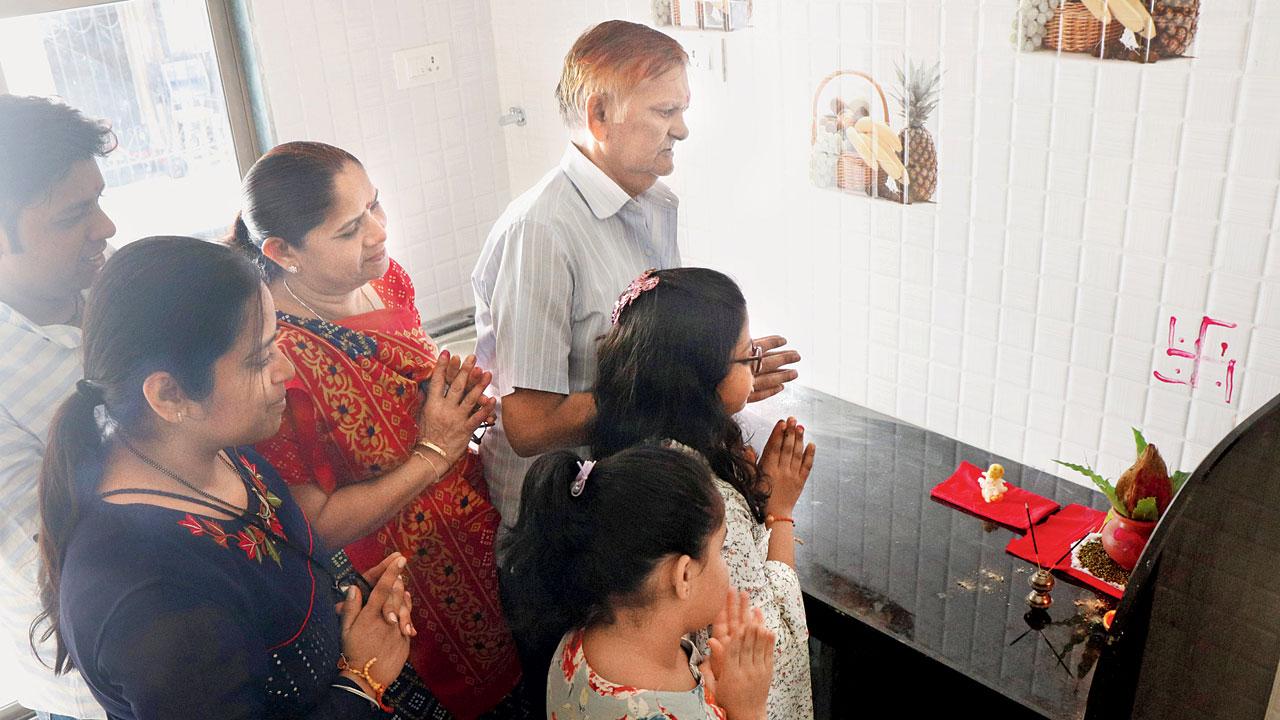 Amrut Jain's family performs pooja on Gudhi Padwa in their new house in the building
With no hope of work restarting and getting their houses back, in 2018 the society members cancelled their development agreement with the developer, and started looking for a new builder who could complete their project.
In 2017, Asmi group of companies, a real estate firm, handed over possession of Ekta Suprabhat—a project which was stuck for over a decade as its earlier developer had failed to complete it—to residents. The project then was the talking point in Goregaon, as the developer had entered a redevelopment project midway and completed the construction work.
A ray of hope
A year later (in 2018) the Mithanagar Archana Co-Operative society approached Asmi group of companies, requesting officials to take on their project and complete it. Rishab Jain, secretary of the society, said, "When redevelopment started, members were happy with the hope of getting bigger and new flats. But this came to an end as redevelopment work came to a halt. 
Such is the delay, that of 36 families eagerly waiting to enter their new redeveloped homes, 12 members, including my father Manilal Jain passed away before seeing their dream come true." This year on Gudhi Padwa many members visited the building to see their new houses. In fact, many of them met their neighbours for the first time after over 14 years. Jinal Chhadwa, a resident, said, "I was in Std XII when we shifted to a rented place after the society went for redevelopment. Today I am married and my child is in Std I when I will enter the new house."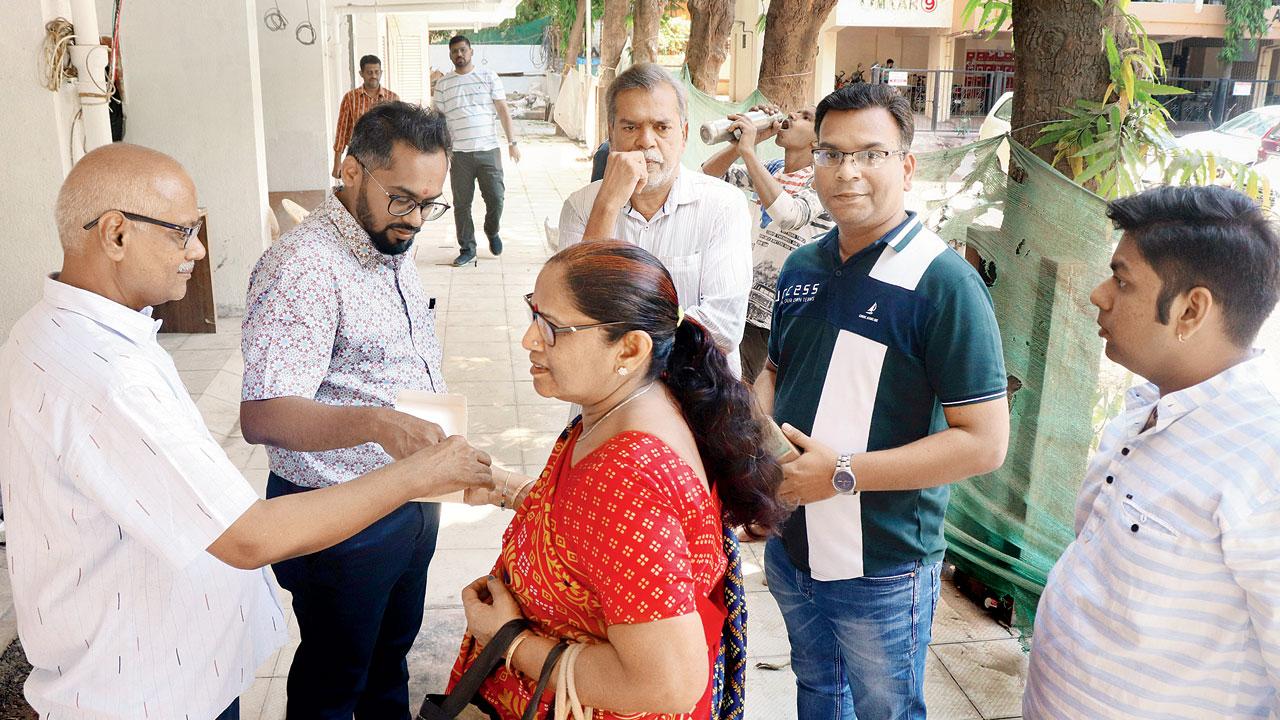 Residents celebrate Gudhi Padwa and their new houses
Ajay Dedhia, founder and promoter of Asmi group of companies, told mid-day, that the project was a very small one with two wings of eight floors, of which six were already built. "The project was at such a stage that it was not viable. But during one of the meetings with original society members and new proposed buyers, I felt that I should take it on though it might not be a profitable venture. My team and I did the calculations. We worked out a sum which would not make any profit for us, but if agreed to by society members (by making the 12 new proposed buyers pool extra money - escalation cost), the problem could be solved. Everyone agreed, and we completed the project before the deadline (June 23 as mentioned in RERA)," Dedhia added.
Now that society members will be given fit out possession, it will help them complete furniture and fixtures before getting the occupancy certificate (OC). "We hope the developer applies for the OC at the earliest and there is no further delay," a senior citizen member of the society said.