Officials in their inspection report list unauthorised constructions; the collector office had also issued it a notice about the same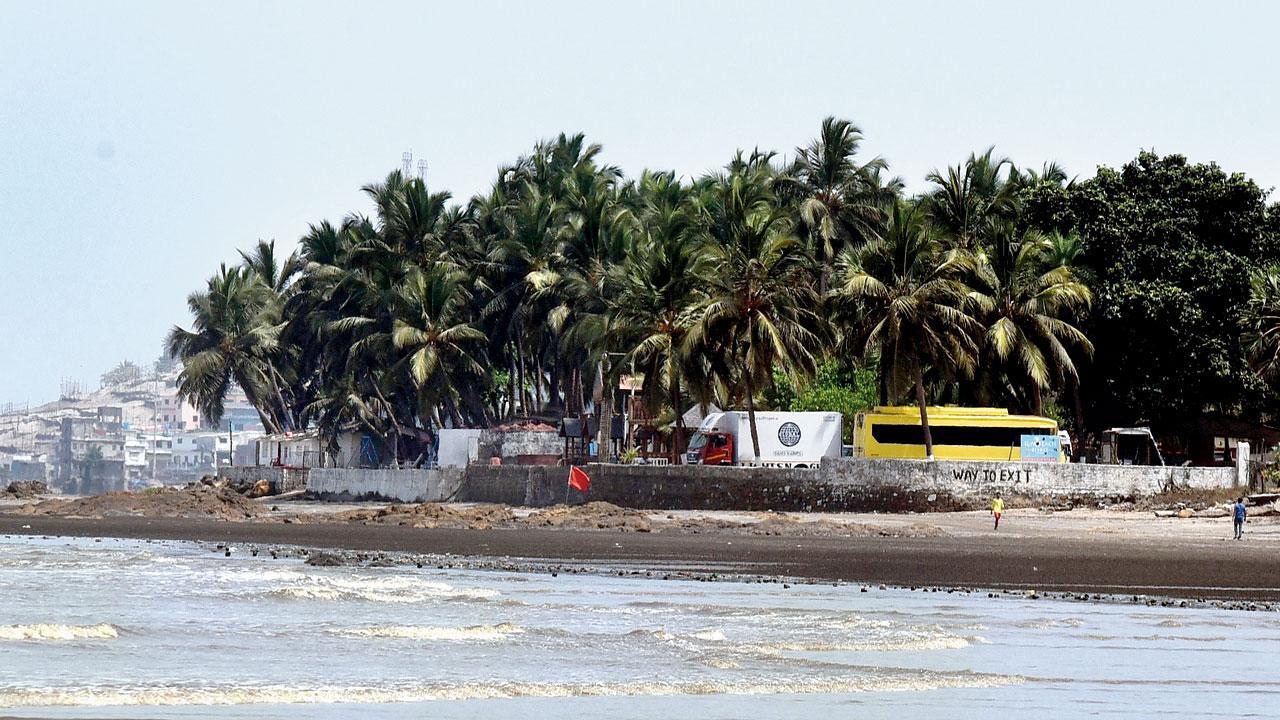 The alleged violations listed in BMC's inspection report include—rooms on the ground floor plus first floor, a security cabin, an open shed, the banquet, seven wooden shacks (ground plus one) and 12 wooden shacks on the ground floor. File pic/Nimesh Dave
Along with the Collector, the BMC also issued show-cause notice to Sun Beach Resort in Gorai for alleged unauthorised construction. Officials from Borivli (R central ward office) inspected the hotel premises and observed several irregularities and construction done without the civic body's permission. However, the resort management is of the opinion that since there is a stay from the Bombay High Court, the civic body issuing fresh notice is nothing but contempt of court.
Civic officials in their inspection report have listed unauthorised constructions—rooms on the ground floor plus first floor, a security cabin, an open shed near the swimming pool, the banquet, seven wooden shacks (ground plus one) and 12 wooden shacks on the ground floor. Accordingly on February 10, the BMC issued a show-cause notice to Sun Beach Resort asking why said construction or work should not be removed, or altered, or pulled down, or the use of the premises restored.
ADVERTISEMENT
mid-day is in possession of the notice issued by the BMC. Dharmendra Kantharia, designated officer (DO) of the R Central ward, said, "We are in the process of issuing speaking orders [initiating further action]." In April 2022, mid-day was the first to report about allegations and complaints about Sun Beach Resort for carrying out construction activity, allegedly in violation of civic norms and Coastal Regulatory Zone (CRZ) rules. Following several complaints to the Mumbai Suburban Collector office and BMC about the resort blatantly violating CRZ norms and civic rules, the state and civic administration swung into action.
Also Read: Mumbai: 'Tender says underground, but plan eats up Bandra's playground'
On February 10, the Collector office had also issued notices to 18 resorts/hotels in the area, including Sun Beach Resort for violation of norms. Even the Collector has observed that seating arrangements near/along the seafront, swimming pools and nearly 20 to 25 air conditioned permanent rooms have been built in violation of norms and on land belonging to the state government.
Abdul Hamid Mapkana Shah is the owner, but Vijay Mishra takes care of the resort management. When contacted, Mishra said, "The BMC had served notice many years back. The high court had given a stay on it. Since then the case is pending in court. Despite the pending case, BMC issuing new notices is nothing but contempt of court." Earlier the resort management had firmly refuted the charges levelled by the collector office in its notice.