In letter to BMC, activist points to drawings of underground parking facility that will take over 2,137-sqm of Bandra's Patwardhan Park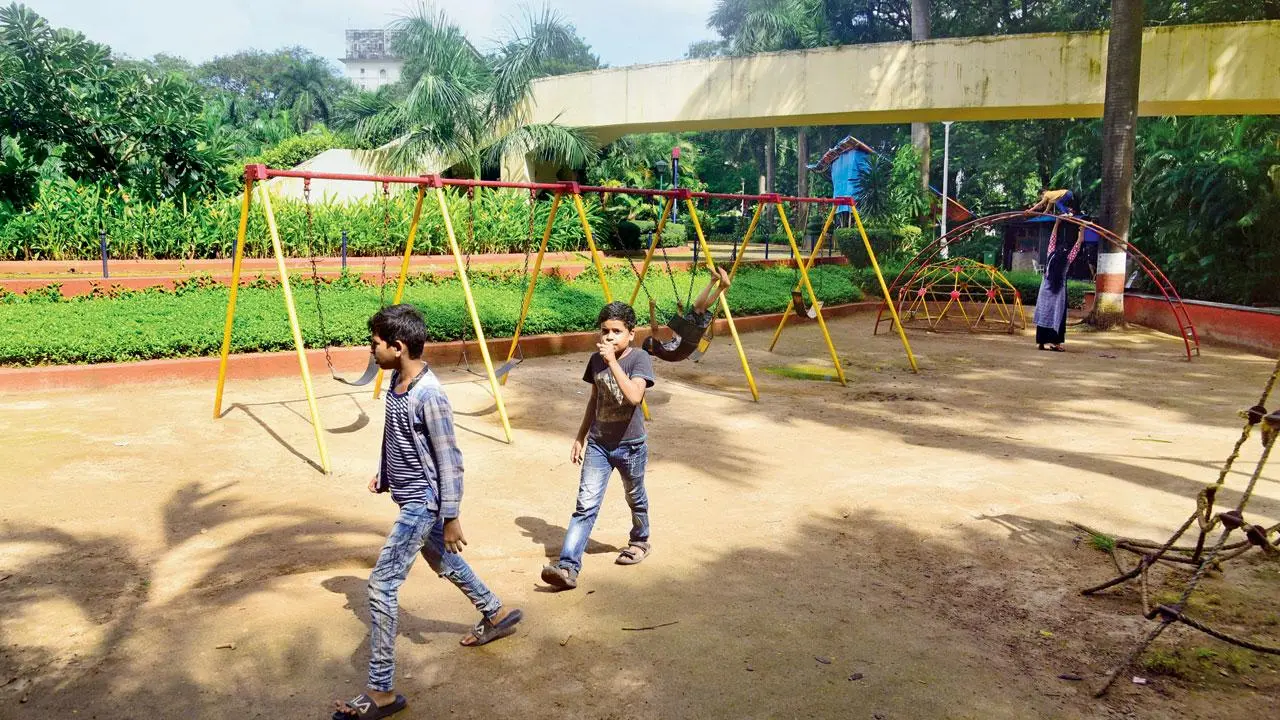 Children play at Patwardhan Park, Bandra. File Pic/Atul Kamble
An activist has asked the BMC to explain how they will keep their promise of leaving the green and open Patwardhan Park in Bandra intact, when drawings of the underground parking facility show otherwise. As per the drawings, a playground measuring 2,137 sqm will be taken over completely for exit and entry and a concrete shade.

The idea behind underground parking facilities was to restore the green spaces while clearing roads of parked vehicles. Residents had opposed the plan and were still against it, citing environmental damage that it would cause. By replacing the natural soil bed with a cement floor won't let the soil on concrete to breathe and it would also take away the rainwater absorption quality, they had pointed out.

The playground (yellow portion) will be used to build entry and exit
ADVERTISEMENT
The BMC has already floated a tender for a multi-level parking facility, worth Rs 75 crore, underneath Patwardhan Park in Bandra West. Activist Zoru Bhathena, who has been supporting residents in their fight to save the garden, has written to the BMC and pointed out many irregularities in the plan.
"The BMC's tender plans are for 'underground' parking, but as per the drawings, the entire ground surface area of the existing playground (2,137 sqm) is being taken over," his letter reads. This space, according to the drawings, will be used for a covered entry and exit to the parking facility.
Also Read: Mumbai: BMC delays pre-bid meet for underground parking
"The tender is thus contrary to the provisions of (Development Control and Promotional Regulations) DCPR-53, which provides that only an area to the extent of 10 metres along the road side within a park/garden may be used for ingress and egress to the underground areas, and the underground facility for only one or two levels below the ground. The tender plans three levels," Bhathena stated in the letter.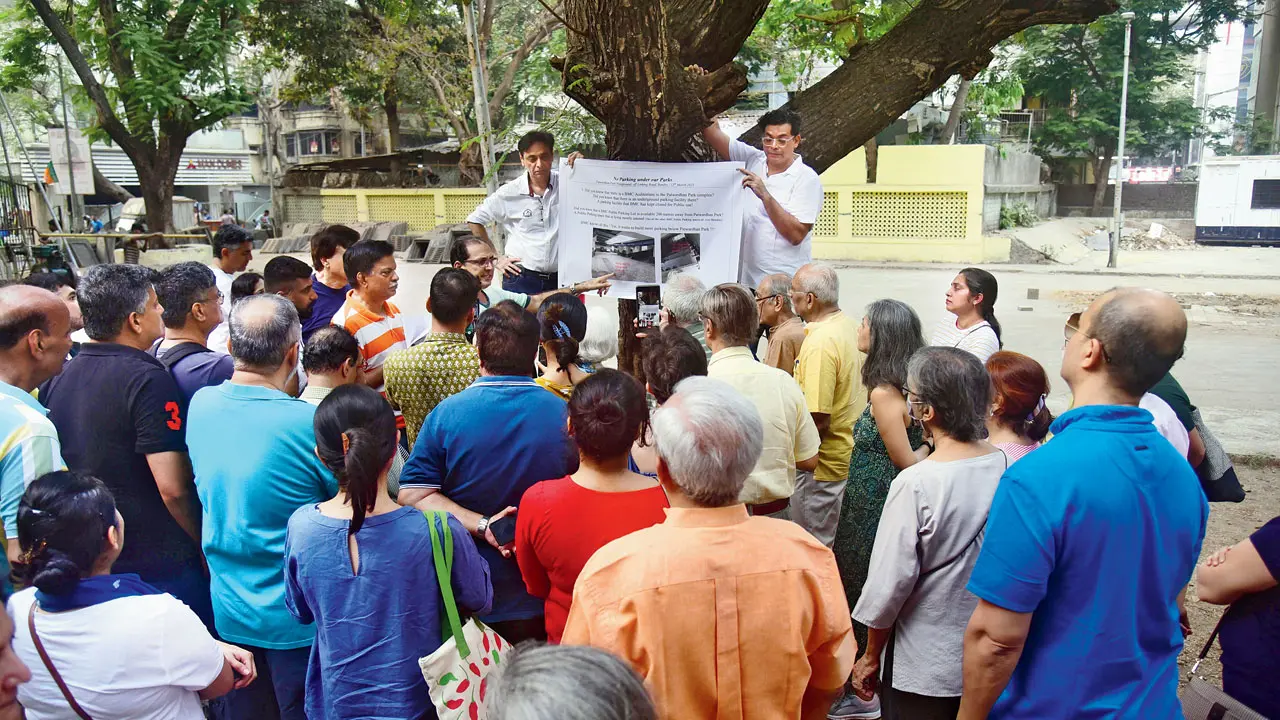 Residents of Bandra during a meeting on the underground parking issue, on March 12. Pic/Shadab Khan
He pointed out that Patwardhan Park is reserved for recreational ground under a Town Planning Scheme, and the rules do not permit parking in/below a recreational ground. "Furthermore, no development on parks/gardens/open spaces is permitted, without prior permission of the Bombay High Court. It appears that no such prior permission has been obtained for this tender," the letter added.
Residents asked why car owners were being given more importance when people who don't own any vehicles are a majority. Laura Aayesha, a resident, said, "Only 8.7 per cent of the population in Maharashtra owns cars, while almost 50 per cent don't own any vehicles, so why create more parking space for cars?"
Meanwhile, residents have started submitting their objections to the project. They are also preparing a representation to explain to the BMC boss and the elected representatives why a parking space is not needed underneath Patwardhan Park.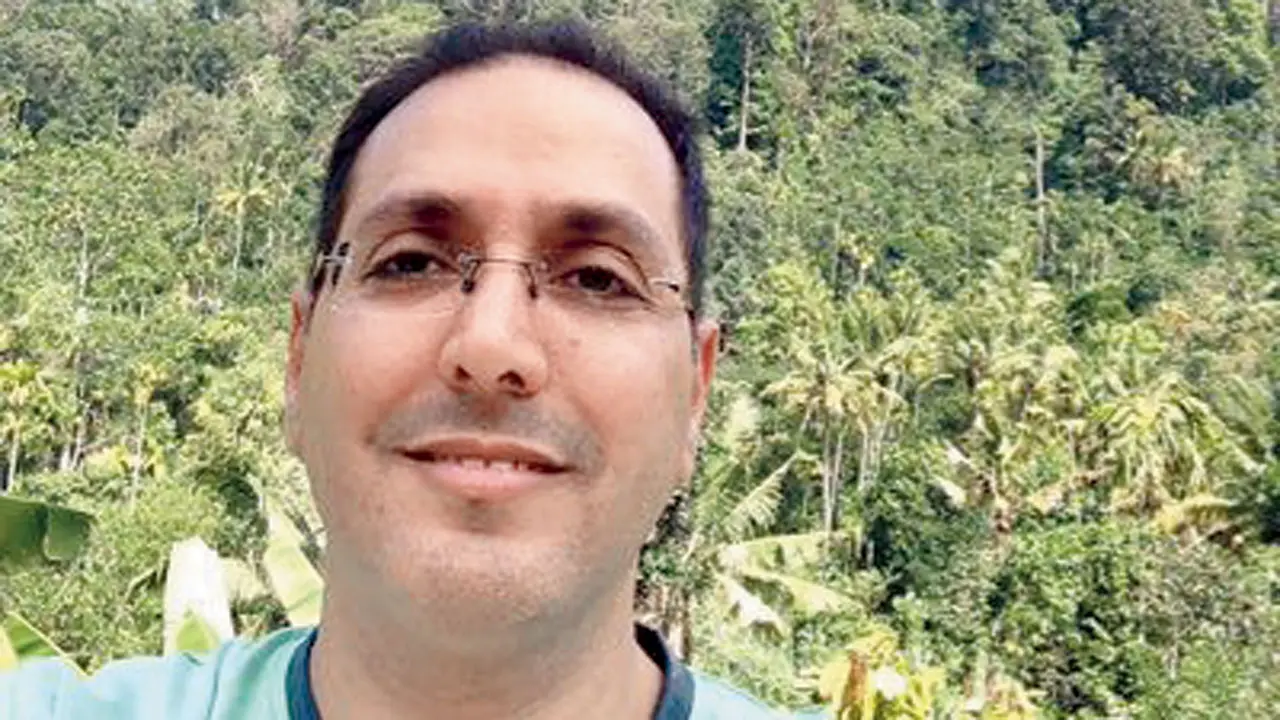 Activist Zoru Bhathena. Pic/Twitter
They also tried to seek an appointment with local MLA Ashish Shelar, who had proposed the underground parking facility at Patwardhan Park. With no luck there, they have approached BMC chief Iqbal Singh Chahal. "MLA Ashish Shelar replies to all our messages, but he could be busy with the Assembly sessions, hence he hasn't given us an appointment. We have contacted the municipal commissioner and are in process of taking an appointment, most probably next week," said another resident from Bandra West.
Residents are also planning to join BMC's pre-bid meeting for the project, as interested bidders can get a detailed idea and clear any doubts at the meeting. The pre-bid meeting was scheduled on March 16, but has been pushed ahead and will likely be held next week.