Others are of view that they should fight as part of MVA to avoid division of votes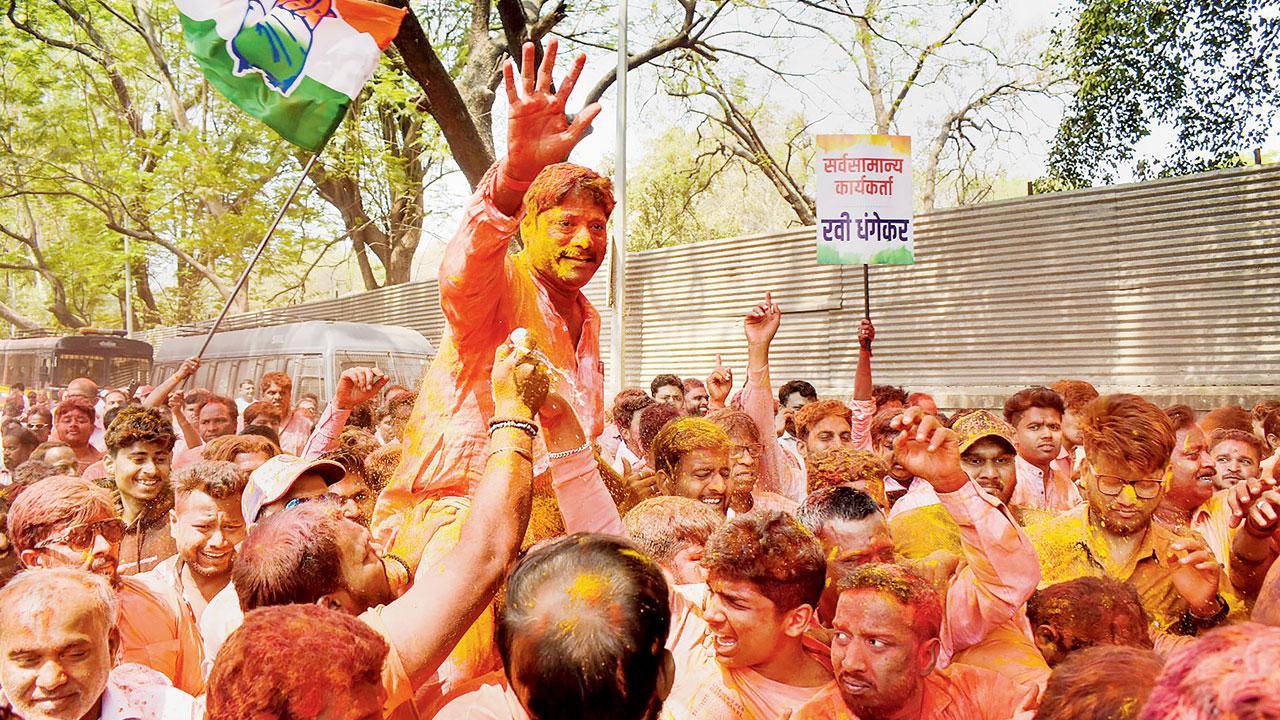 Despite the opinions of its members, after the Congress candidate Ravindra Dhangekar won the Kasba (Pune) by-election, the MVA is thinking of contesting all upcoming elections together. File pic/PTI
The Maha Vikas Aghadi (MVA) has started holding rallies together with an eye on the civic poll, but some members of the Mumbai Congress want to contest it as a solo party. They feel the party will benefit more this way than as part of an alliance. Mumbai Congress chief Bhai Jagtap said, "I have told our leader that we wish to contest solo. We should test our political strength. But we will accept the decision of our leaders."
Another Congress leader said, "How many wards can we contest as MVA in Mumbai? It is difficult to get even 100 wards though we have a network in all wards in the city. In 2007, 76 of our candidates won and in 2012 we won 52 wards. The year 2017 was the worst election for us but we still managed 31 wards." According to sources, while some are in favour of contesting solo, a group of leaders wants to contest as part of MVA. "If we contest separately, it will benefit the BJP due to the division of votes. So we should fight as part of MVA," said a Congress leader.
ADVERTISEMENT
Also Read: Maharashtra: For first time in 30 years, a three-pronged threat for the Thackerays
MVA members have decided to hold joint meetings across the state against the BJP. The first meeting was held in Mumbai last week. After Congress won in Kasba (Pune) by-election, it is learnt that the MVA has started thinking of contesting all upcoming elections together.