Commuters say they are forced to walk to Behrampada amid risks or pay a hefty charge to take shared autos, allege work is done but buses yet to return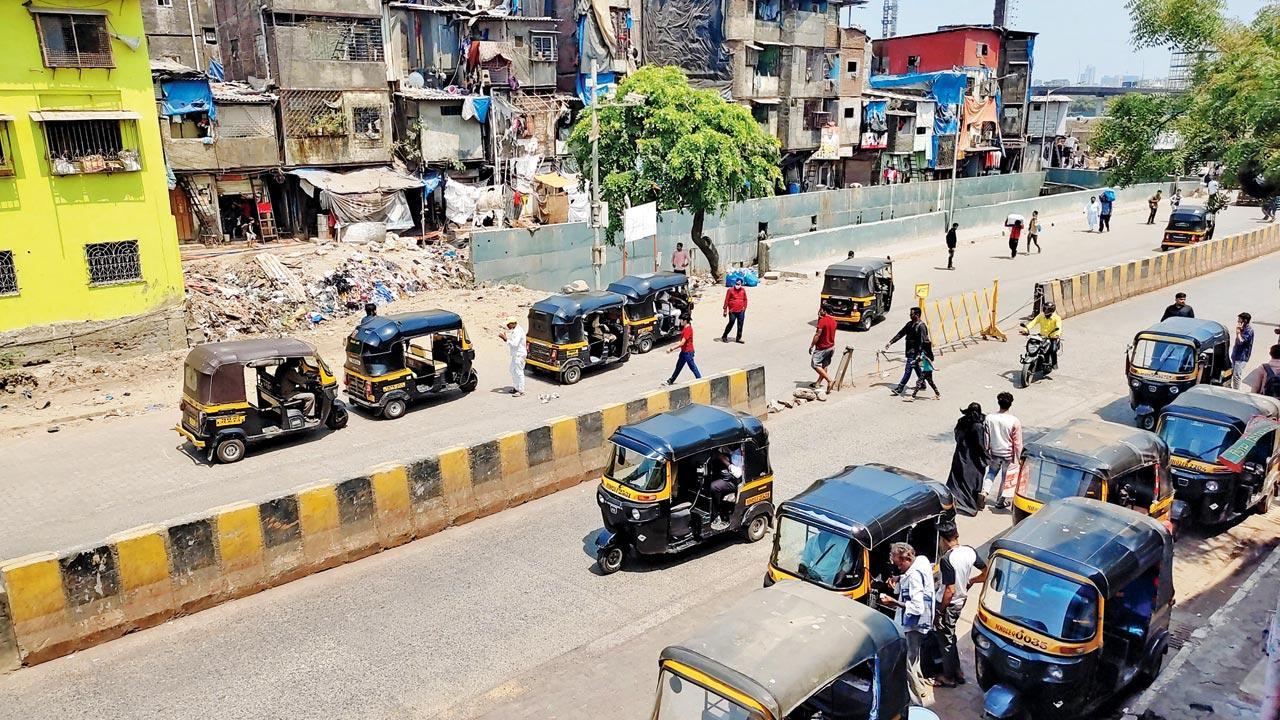 Shared autos outside Bandra station
Thousands of employees who travel between Bandra station and Bandra-Kurla Complex or Kurla station continue to face trouble in the absence of BEST buses from the station for the past one and a half years. Earlier there were several buses that connected the station to these office-heavy areas, but now they only ferry passengers as far as Behrampada, which is a 10-minute walk from the station. 
The bus services on route 310, 316 and 317 were shifted in view of the construction work of nullah wall outside the station's east-side exit which made it difficult for buses to ply in the narrow road. Commuters said the nullah work has been completed and the road is wider now, and yet the bus services have not resumed.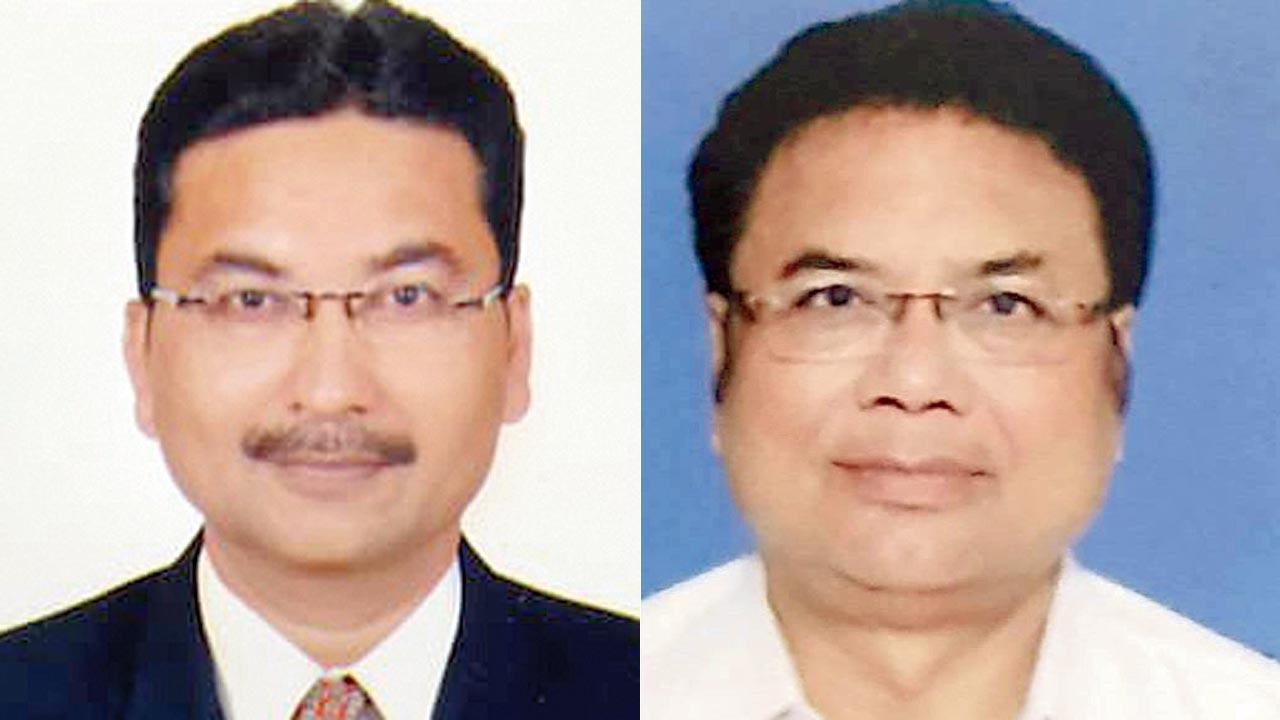 Kamlesh Vora, a diamond market employee; (right) Jayesh Lambdhi, Diamond Merchant Association member
They added that the stretch between the station and Behrampada is also not safe, especially for hundreds of diamond market employees, as the area is shady and thefts are a regular occurence. Kamlesh Vora, a diamond market employee and Mira Road resident, said, "We have to walk till the bus depot at Behrampada, which is far from the station, in this scorching heat. In addition, due to the heavy traffic, a number of accidents take place here. And there are also robbers and thieves. If the bus services resume from outside the station again, it will be of great help to all commuters."
He added, "Earlier, the road was narrow and yet BEST's double-decker buses would run. Now the road is wider and the BEST also has small AC buses that can easily ply here, and yet they have not resumed the services."
Commuters also said that as they often have to wait in long queues at Behrampada stop, some of them opt for shared auto rickshaws, and added that the drivers charge as per their wishes. 
Jayesh Lambdhi, Diamond Merchant Association member, said, "The autos run on a sharing basis and they charge Rs 20 each passenger in the morning and Rs 30 in the evening. They also take in as many as 4-5 passengers, putting our lives at risk, and also making a huge profit as the normal fare comes to only Rs  45-50. In fact, they often drop the passengers at the highway in the evening citing heavy traffic ahead."
Dilip Shah, a diamond trader and social worker, said, "We have informed the Dharavi depot and asked them to increase bus frequency as well."
BEST Speak
Manoj Varade, BEST spokesperson, said, "Bandra station falls under our Dharavi depot. The manager of the depot has informed us that the nullah wall work is still not completed. We can only start operating buses there after the work is done as the wall and the nullah are not safe. We are following up with the BMC and will start buses soon to help passengers."