The attempt was made last Monday at the Charkop yard; Mumbai police have sent a team to Ahmedabad to get their custody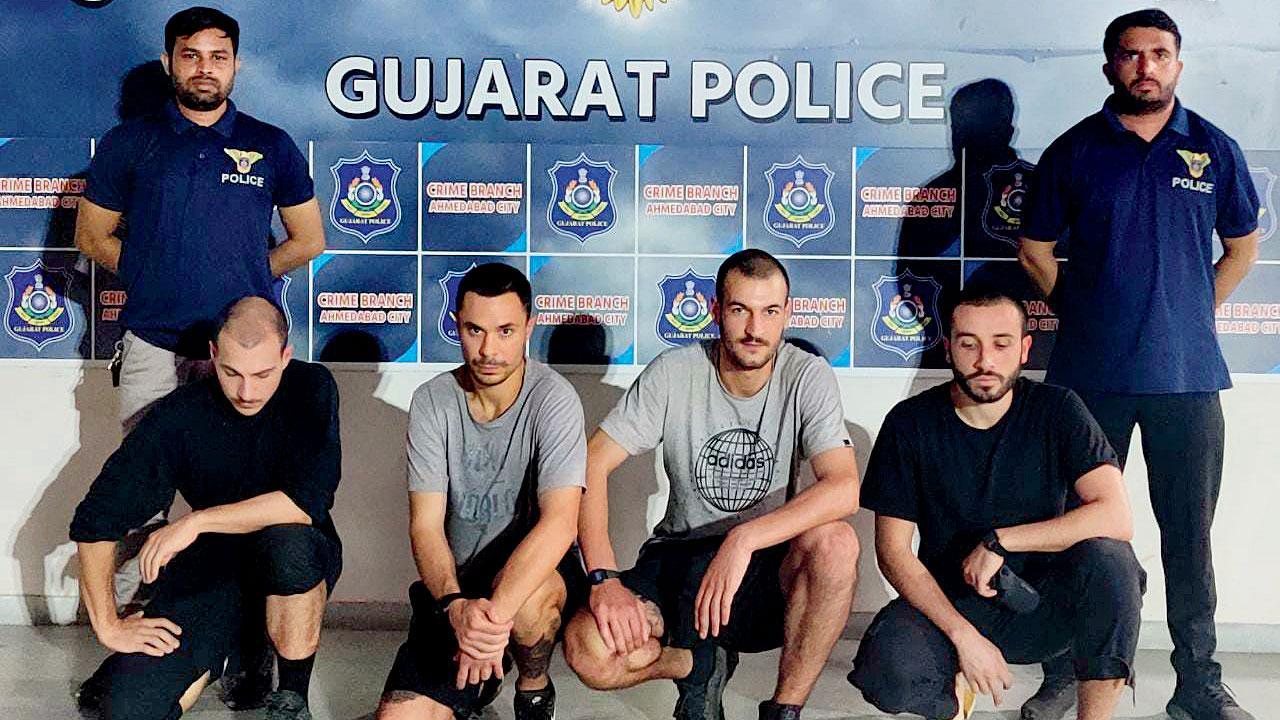 The accused were arrested on Sunday
Four Italian nationals were arrested in Ahmedabad on Sunday for alleged criminal trespassing, and causing damage to public property by painting graffiti on Metro coaches. These accused had also tried to paint Mumbai Metro coaches last Monday, said city police. As per Mumbai police sources, the four had entered the Charkop Metro yard in the wee hours but could not manage to paint due to the strict security measures in place.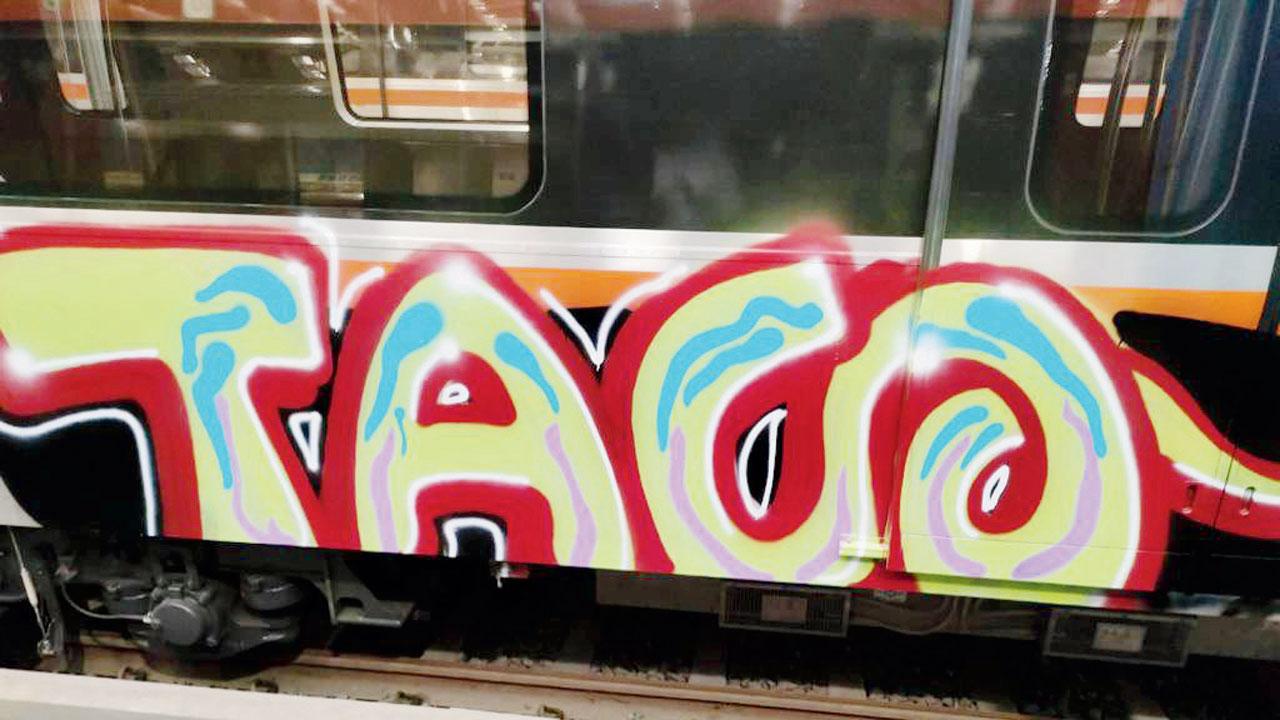 The graffiti they made on a Metro coach in Ahmedabad
The security head of the yard found CCTV footage of the four suspects crossing the metro track. Following this, the security in-charge filed a complaint with the MHB Colony police. Based on the complaint, police booked the four under sections 447 (criminal trespass) and 34 (common intention) of the Indian Penal Code, on September 26. 
Also read: Mumbai: Western Railway commuters up in arms against new AC train schedule
Police suspect that the accused had entered and exited the yard premises by climbing the boundary wall near Atharva College and New Link Road. Both Charkop and MHB Colony police launched an investigation and scanned footage  of hundreds of CCTV cameras from the area. Cops said that the four suspects came to Charkop by an autorickshaw from a hotel near the international airport.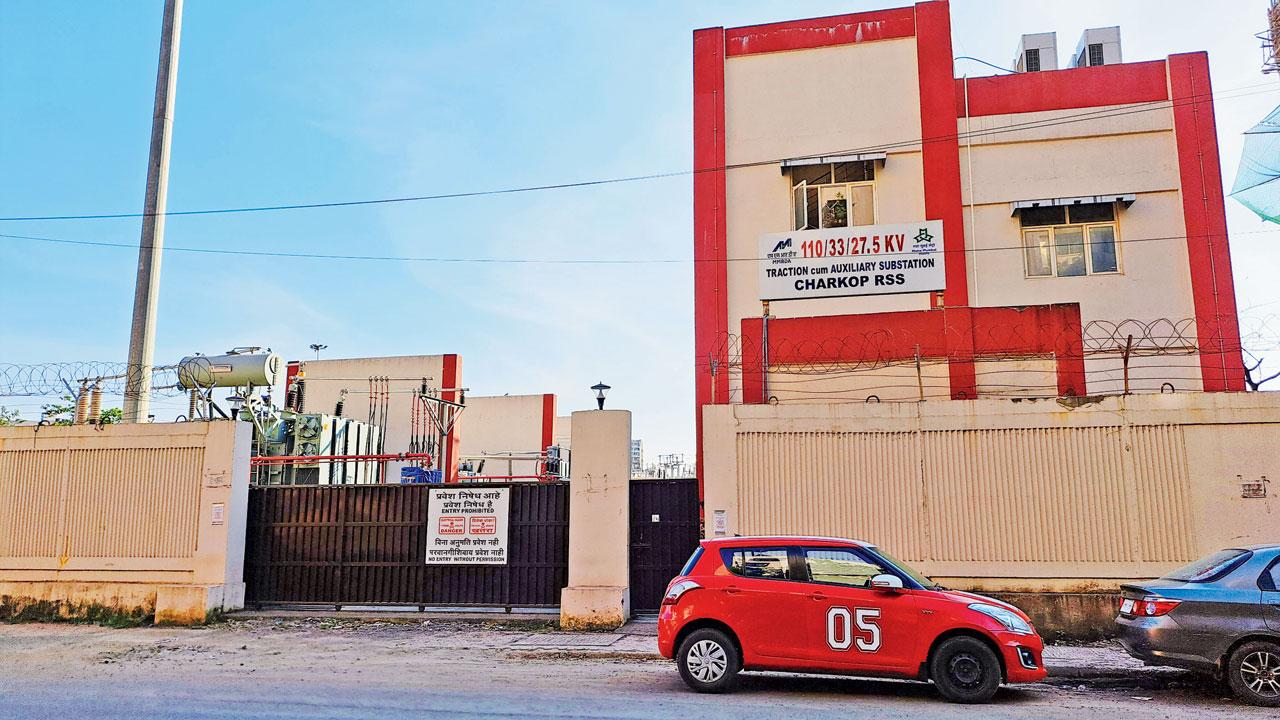 The four accused had managed to get inside Charkop Metro yard but failed to paint graffiti due to strict security measures
Cops then checked with the hotel staff and learnt that the four were Italian nationals who had arrived in Mumbai last month. The four left the city for Gujarat the day after the Metro incident. "We received information that four Italian nationals were caught by the Ahmedabad police for doing graffiti on Gujarat Metro coaches. These are the same people who were seen in the CCTV footage in Charkop Metro yard. They have been identified as Cudini Gianluca, 24; Baldo Sacha Italiana, 29; Starinieri Daniele, 21; and Capecchi Paolo, 27," said a police officer.  "We have sent a team to Ahmedabad and will seek their custody," the cop added.
26
Day in September when a case was registered Is Amitabh Bachchan- Rashmika Mandanna`s `Goodbye` ticket price of Rs. 150 a lucrative offer?