"The report submitted by the CAG into the works executed by BMC, revealed many shocking facts and exposed corruption to the tune of Rs 8,485 crore. And hence, it is important to disclose who the mastermind behind this is. All these works must be thoroughly investigated under criminal sections through the SIT," Ashish Shelar said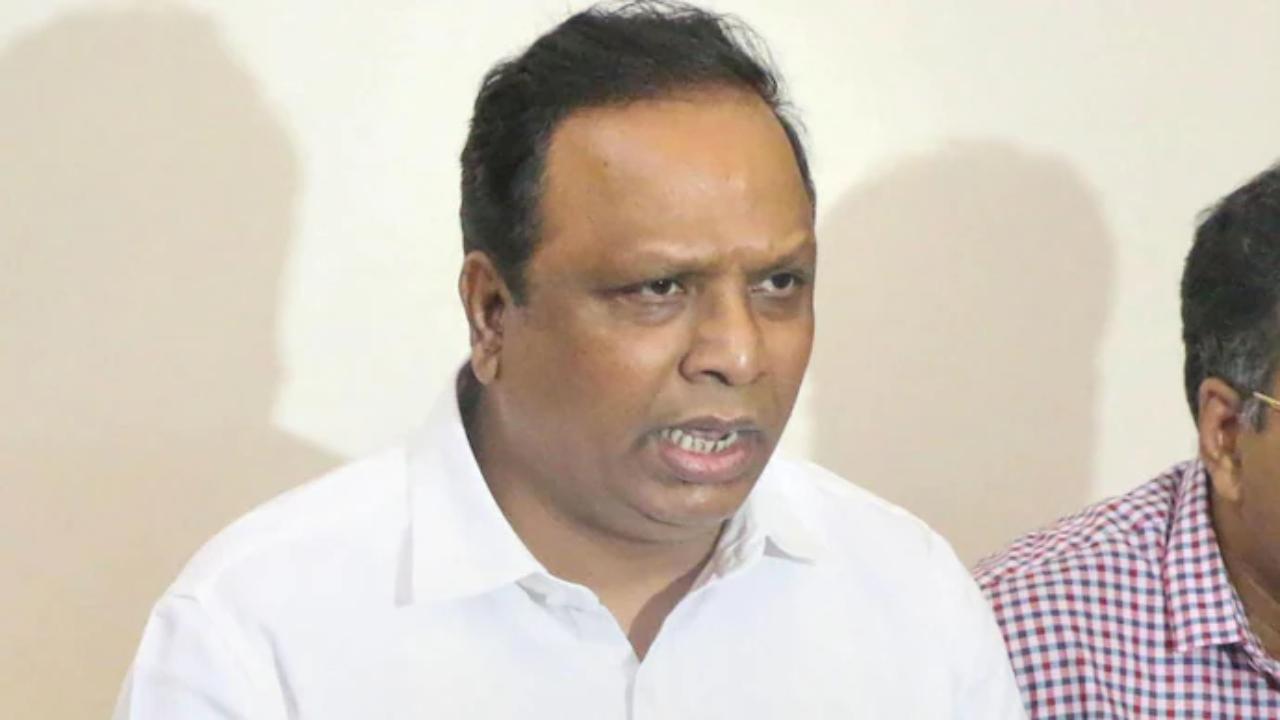 File Photo/PTI
Bharatiya Janata Party (BJP) Mumbai chief Ashish Shelar on Tuesday wrote to Maharashtra Chief Minister Eknath Shinde demanding a Special Investigation Team probe into the allegations of 'corruption' in the Brihanmumbai Municipal Corporation (BMC).
This comes after Maharashtra Deputy Chief Minister and Finance Minister Devendra Fadnavis on Saturday presented a special audit report of the Brihanmumbai Municipal Corporation (BMC), in which the Comptroller and Auditor General (CAG) has found lack of transparency, systemic problems, poor planning, and careless use of funds in the civic body.
ADVERTISEMENT
 "The report submitted by the CAG into the works executed by BMC, revealed many shocking facts and exposed corruption to the tune of Rs 8,485 crore. And hence, it is important to disclose who the mastermind behind this is. All these works must be thoroughly investigated under criminal sections through the SIT," Ashish Shelar said.
While addressing media, Shelar said, "The report by CAG reveals that there has been a scam of Rs 12,000 crore in 76 works of 9 departments of the BMC. This shows the kind of misappropriation of funds rampantly happening in the BMC, all of which was under the watch of former Chief Minister Uddhav Thackeray and his son Aaditya Thackeray."
"There is a movie called Paap Ki Kamai. Today, if anybody plans to come up with a sequel it can be titled 'Cut, Commission aur Kasai'. It is now revealed that all of the misappropriation was rampantly happening under the close observation of Thackeray father-son duo," he added.
Also read: Maha: BJP-Shiv Sena to organise Savarkar Gaurav Yatra across the state, says Chandrashekhar Bawankule
Taking a dig at Shiv Sena (UBT), the BJP Mumbai chief said that it is very interesting to see how these malpractices have unfolded. "Apparently, there is a 'yellow book' with the BMC that tells how roads are supposed to be built. There is a national construction code regarding the construction activities. In fact, Aaditya Thackeray must write a book explaining the procedures to be followed with respect to the tender process. Reason: there have been allocation of works without floating tenders, works have been awarded in excess of the tender amount, works have been given without verification of tender, there have been instances of breach of tender terms and conditions and manipulations of tenders. Also, there have been cases of consolidation of tenders and in certain cases tenders have been awarded to ineligible contractors as well. In fact, Aaditya Thackeray has shown a series of goof-ups in the entire tendering processes. This scam is indeed big and no other government across the country might have made misappropriation of funds to this extent."
Shelar further said that what is alarming is the systematic changes, i.e., manipulations done in the tender documents. "There have been instances where tenders have been awarded to four companies but actually it is only one company whereas in some other cases tenders have been awarded to those who were not even qualified. Why were these contractors favoured? And this is just the tip of the iceberg. This is an inquiry of only a few works. All the works carried out during this period have not been investigated as yet. CAG must audit all the other works as well. All the works from all the departments and contracts awarded during the same period must be thoroughly investigated," he added.
The BJP Mumbai chief further said, "In fact, the BMC awarded 20 works worth Rs 214 crore in two parts without inviting tenders, 64 works worth Rs 4,755 crore were awarded to contractors without signing contracts. There was no arrangement for third party audit to verify 13 works of 3 different departments worth Rs 3,355 cores awarded to contractors. The report exposed lack of transparency, negligence, sloppy planning and misappropriation of funds."
He slammed Uddhav Thackeray and Aaditya Thackeray, saying that they have looted Mumbaikars. "Their working style is based only on 'cut, commission and kasai', Shelar added.
"The works on Dr. E Moses Road and Keshavrao Khade Marg, both in Aaditya Thackeray's constituency were awarded to contractors despite the violations made by them in the tender terms and conditions. The contractors were benefitted to the tune of Rs 27 crore. Why were they given special treatment?," asked Shelar.
"Many works near Parel TT flyover, Mithi River or in Worli and Bandra near Matoshree were awarded without floating tenders and without following guidelines. And hence, all these works must also be investigated through SIT and the mastermind behind it must be brought before Mumbaikars," he said. Do you indulge in mindful activities for an improved mental health?