As cases are few, Mumbai and other districts to send samples to Pune NIV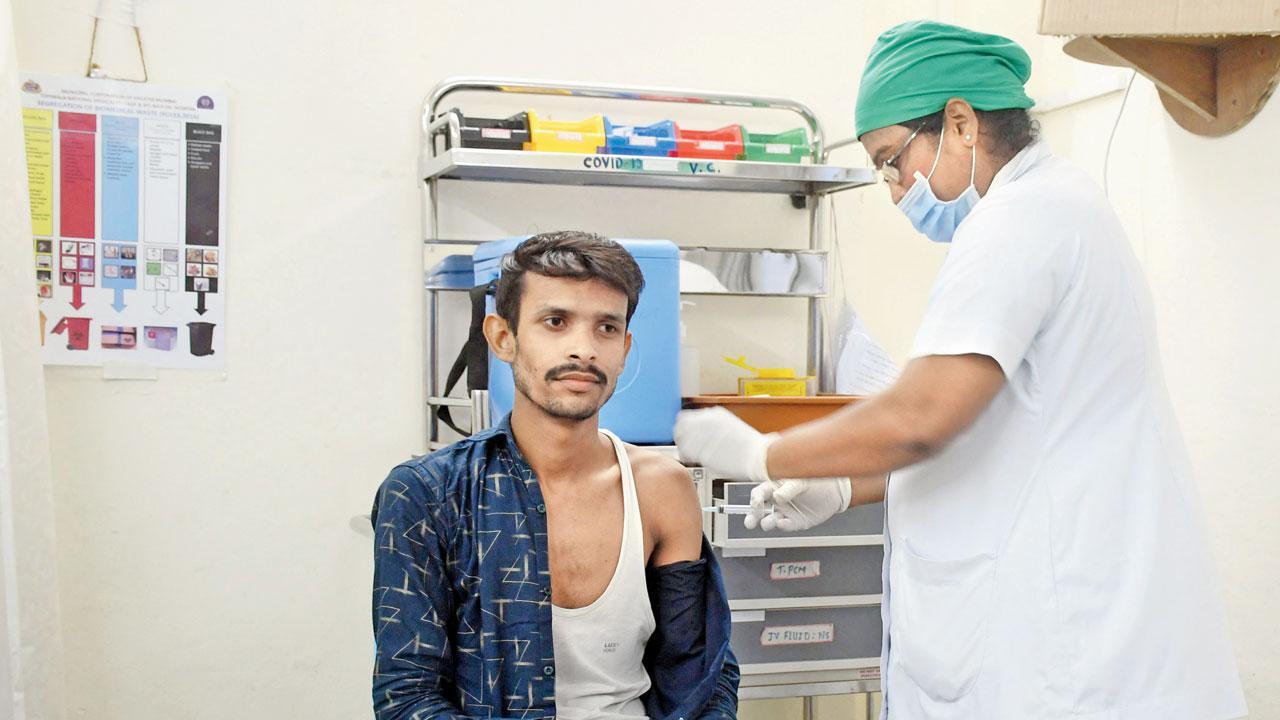 A man gets his shot at Nair hospital. File pic
All the samples that test positive for Covid will be sent to National Institute of Virology in Pune for genome sequencing, the BMC said on Thursday. The state health department has taken this decision in view of fewer cases in the city and other districts. This will save resources and money, as at least 300 samples can be tested for variants in one cycle. The BMC has its own genome-sequencing lab in Kasturba hospital, which helped a lot to identify new variants of Coronavirus. However, it won't be used for genome testing as of now.
Additional Municipal Commissioner Dr Sanjeev Kumar explained, "To run one cycle of genome sequencing, it requires at least 300 samples. Currently we are getting cases in single digits and testing these few samples will be a waste of resources. Other districts are also facing the same issue, so the health department has decided to send all the samples from across the state to Pune for genome sequencing."
ADVERTISEMENT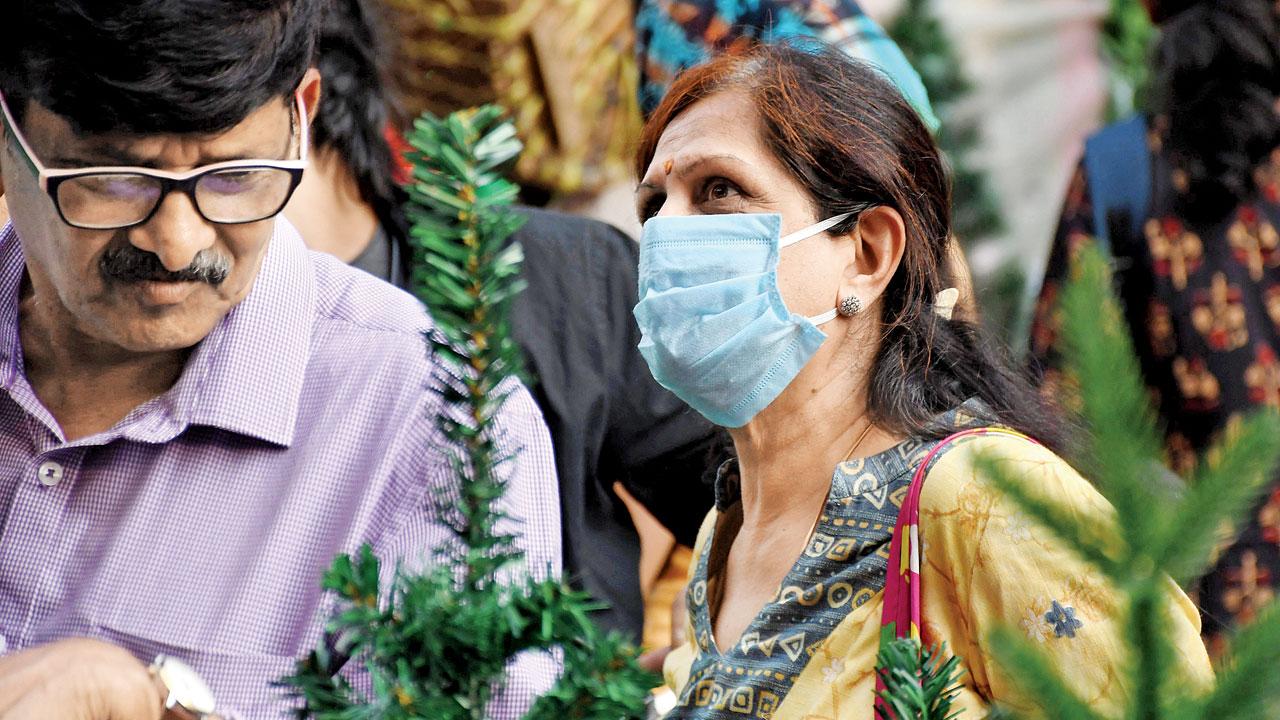 A woman wearing a mask shops at Lohar Chawl, near Crawford market. Pic/Ashish Raje
Chief Minister Eknath Shinde on Thursday chaired a meeting of health department officials to review the Covid-19 situation and directed them to make arrangements for beds, oxygen cylinders and other essentials required to deal with an outbreak. Requesting anonymity, a senior official from the health department, told mid-day, "The situation is under control now and there is no need to panic. Masks are not mandatory, but people, particularly senior citizens and people with high-risk diseases, are advised to wear a mask in crowded/public places."
Also Read: Covid-19: 'Strain driving China surge was found in India before but did not cause spike'
"Every Covid-positive sample (Ct value of less than 30) will be sent for genomic sequencing. This will allow timely detection of new variants," the official said, adding, "Along with the testing, more emphasis has to be given on vaccination." "All the hospitals have been asked to stay prepared with beds and essential resources to deal with Covid-19 if cases go up. Thermal screening of international passengers and random testing of 2 per cent of the international travellers will be conducted.
"We will take further guidance regarding the situation from the State Covid Task Force. Each district should complete the preparations for tackling the virus at its own level by holding a review meeting of its district Covid-19 control committee," the official added. The Central government has directed the states to prepare for any possibility in view of a fresh outbreak in China, as well as the US, Japan and South Korea. Till the time Covid has settled down, we need to follow Covid-appropriate behaviours. Do you agree?