Civic body has made a provision of R200 crore to improve the quality of city footpaths; BMC chief says hawker policy in pipeline, but no date for election of representatives yet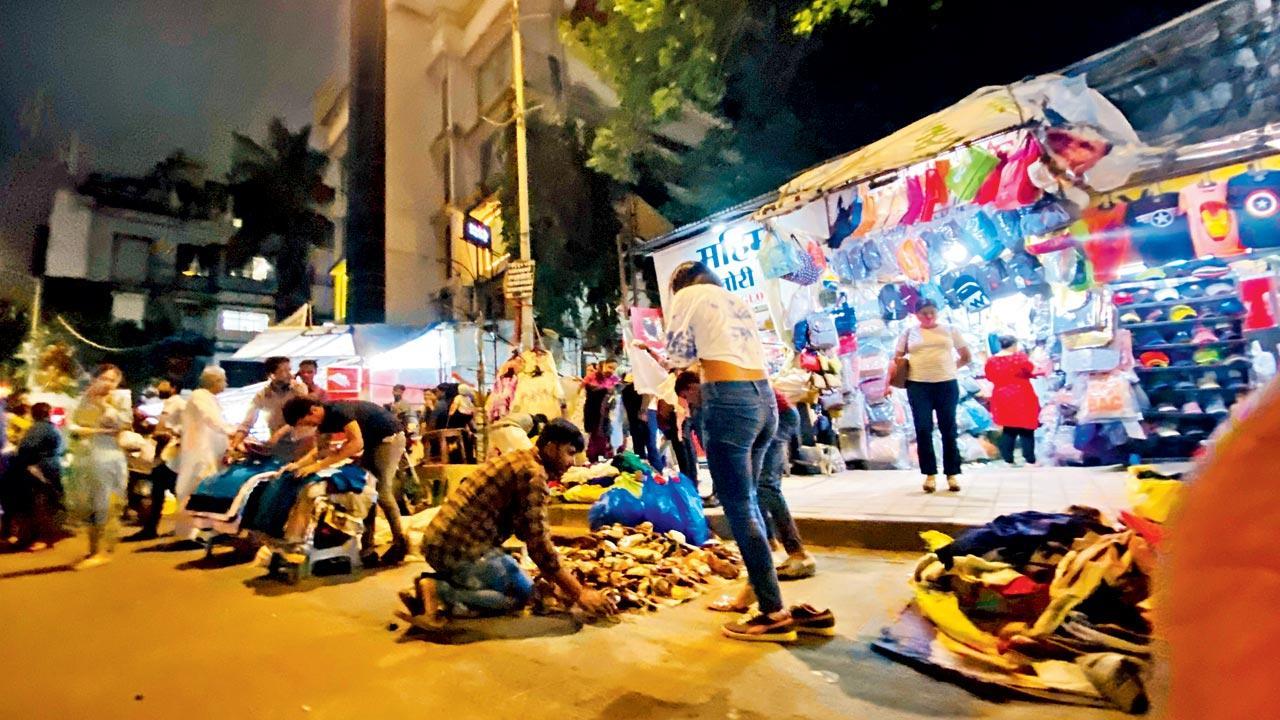 Illegal hawkers set up stalls at Hill Road, Bandra West. File pic
The civic body has once again promised to provide better footpaths for pedestrians and allocated Rs 200 crore for this in its budget for 2023-24. However, another major problem faced by pedestrians—the hawker menace—remains unresolved with no plan to tackle the issue in the near future. Civic chief Iqbal Singh Chahal in his budget speech said the BMC would map footpath facilities that have a width of 9 metres or more and turn them into cement concrete ones. 
Chahal said, "New CC [cement concrete] footpath of good quality, to ensure smooth walking, with international surface designs will be constructed in fast-track mode. This is one of the initiatives undertaken following suggestions from citizens. All 9-metre roads will have footpaths on both sides." The civic chief added that places where exisiting footpath is uneven would also be repaired.
ADVERTISEMENT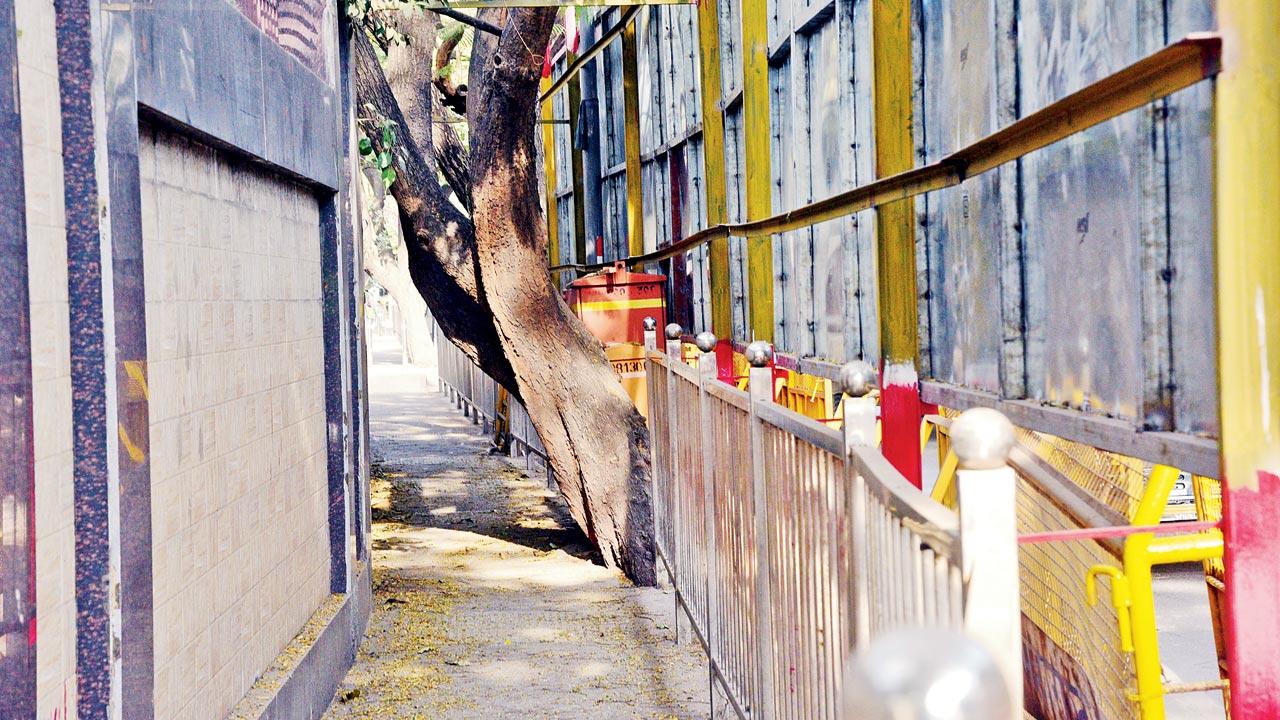 A narrow footpath near MHADA office at Kalanagar, Bandra. File pic
This is not the first time that the BMC has assured to provide good footpaths. Every year, the corporation spends around Rs 100 crore to Rs 200 crore to strengthen footpaths, but most of the footpaths are uneven and occupied with hawkers.
Also Read: BMC proposes property tax hike... again
When asked about what the civic administration is doing to rid the footpaths of hawkers, he said, "Hawker's policy is in the pipeline. There are 11,000 hawkers in the city who have licences. The process of giving licences to others is underway but for that a vending committee, with elected hawker representatives, is required. The labour commissioner will hold the election, following which the committee will be formed with members from every ward. This committee will then decide the issue of further licences." He, however, has not revealed when the election is likely to take place.  
The issue of hawker policy, which will ensure only licenced hawkers are allowed to carry out business in designated hawking zones, is a long pending one, but there has not been much changes on the ground.
"The BMC has recently taken up beautification of the 4-km footpath from Andheri railway station to Sakinaka Metro station. The entire footpath has been haphazardly designed. In some stretches the footpath is 10-ft wide, while at others it is 15-20 ft. As a result, the actual four-lane road has now been reduced to two lanes—as the footpath has taken up one lane while illegal parking has taken over the other. Further, the widened footpath in some places is being used by hawkers, blocking pedestrian access," said Godfrey Pimenta from Watchdog Foundation.
9
Width (in metres) of roads which will get footpaths on both sides
11,000
No. of licensed hawkers in city