Announcing a budget without an electoral body, BMC chief says that legal options are available for the next ruling political party to make changes, if any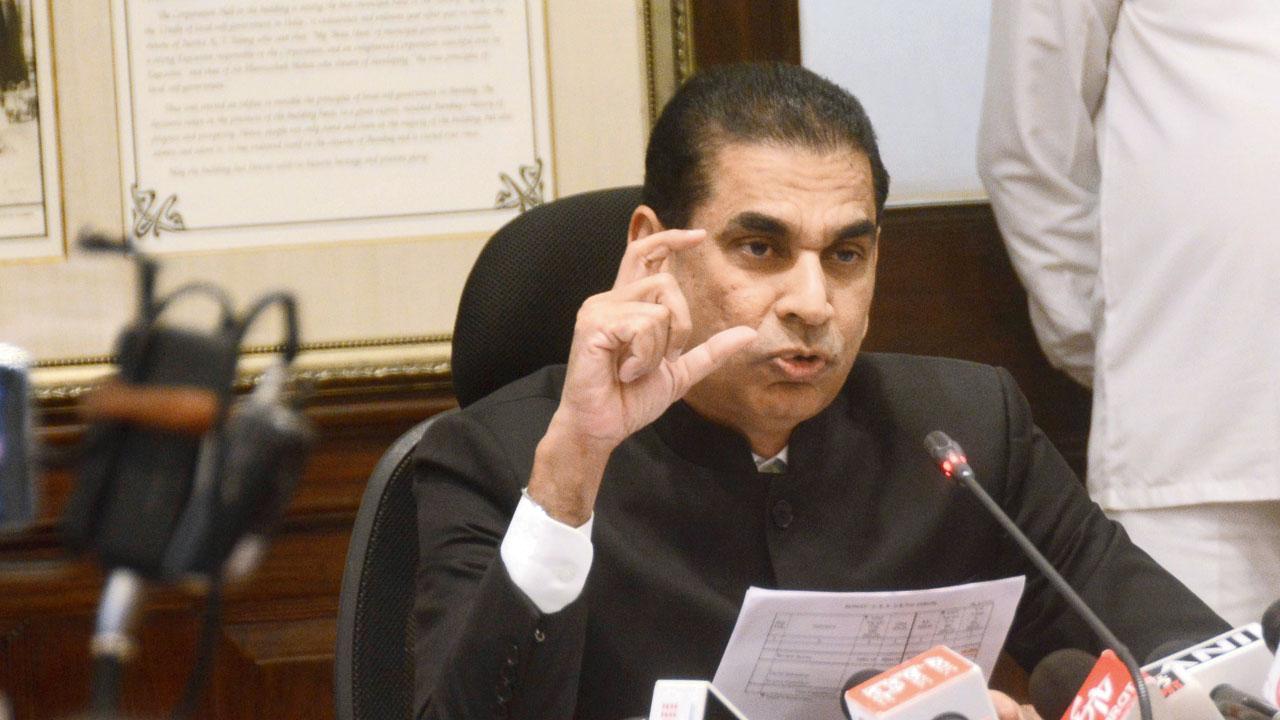 Civic chief Iqbal Singh Chahal presenting Budget 2023-24 at the BMC headquarters on Saturday. Pic/Sayyed Sameer Abedi
The BMC hasn't been drawing a constant source of income from its fixed deposits. Isn't this a matter of concern?
We cannot levy tax on citizens if we have money in fixed deposits. There is a reserve fund for big projects, which stands at Rs 15,600 crore, which can be used by us. Besides, each and every revenue will be calculated. The BMC is not lacking funds. The compensation for Octroi will come every year from the state government. Revenue from property tax and development plan along with interest on FDs are other sources. There is a multilevel plan. 
The budget has been prepared by an administration without an electoral body. How does that change things?
I cannot comment on it. But the citizens are at the core. Any political party that comes to power can do a reappropriation. It is a legal option available to them. They can cut down provision on one sector and add to another. 
ADVERTISEMENT
In the absence of an electoral body who will approve the budget?
As an administrator I have the power of seven committees in the BMC. The budget will be sanctioned after changes, which will need to be made before March 31, 2023. 
The river rejuvenation project has been pending for years. When will it be completed?
The sewerage treatment plants will not only solve sewer problems in the city, but will also solve the water pollution of rivers. Mithi has more than 550 inlets, where sewerage water flow into the river. All the sewer will be diverted to Dharavi, which will solve 80 per cent of the issue. Simultaneously, other centres will cater to other rivers like Poisar, Oshiwra-Valbhat.
You have said the focus is on health and education. But the provision is less than last year.
There is hardly a Rs 20 crore difference in the education budget and a Rs 600 crore difference in the health budget. We made [extra] provisions for COVID, but don't need them anymore.