9-year-old resident of Madanpura had experienced breathlessness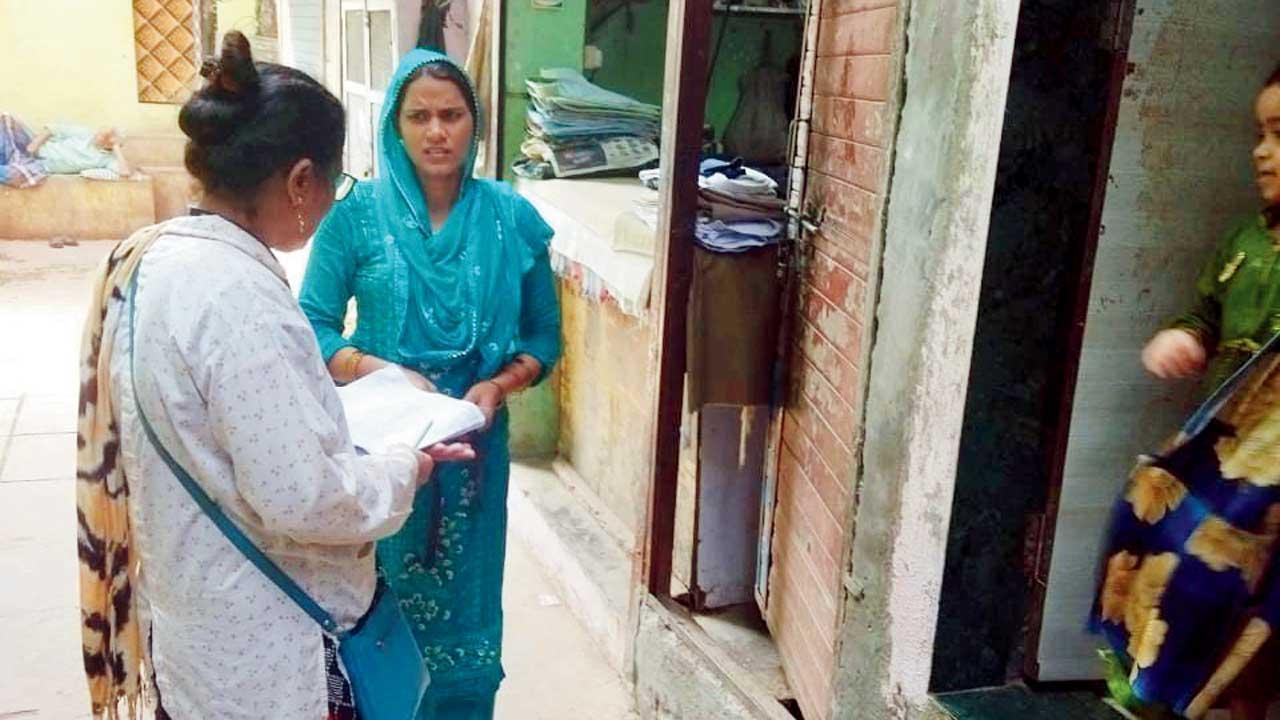 A civic health official screens a family. Representation pic
One more suspected death of measles has been reported in the city. According to the BMC's health department, the deceased was a 9-year-old resident of Madanpura. The child had a fever, cough and cold on December 12, five days later he developed rashes all over his body. On December 22,  he was taken to a local hospital and later on shifted to a civic hospital as he was experiencing breathlessness. However, he succumbed the same day.
The child was unimmunized. Based on a sample, it was confirmed later on that he had been suffering from measles. So far, nine children have died of the contagious disease this year while six are suspected to have succumbed to measles. Currently, 531 positive cases of measles have been reported this year. Out of 437 beds, 101 are occupied out of which four patients are in the ICU and three are on oxygen support.
ADVERTISEMENT
Also Read: Measles outbreak in Mumbai: Symptoms, health complications, here's all you need to know
Out of 2,60,739 children in the age group of 9 months to 5 years in 78 of the civic body's health posts, 87,879 (33.70 per cent) (progressive) children were given an additional dose of the MR vaccine. Till the time Covid has settled down, we need to follow Covid-appropriate behaviours. Do you agree?