An official statement issued by Ashish Shelar said that the Brihanmumbai Municipal Corporation (BMC) has started preparations to increase the water tariff from June 16. The hike is proposed from 25 paise to 4 rupees per litre and we (BJP) are strongly opposing this price hike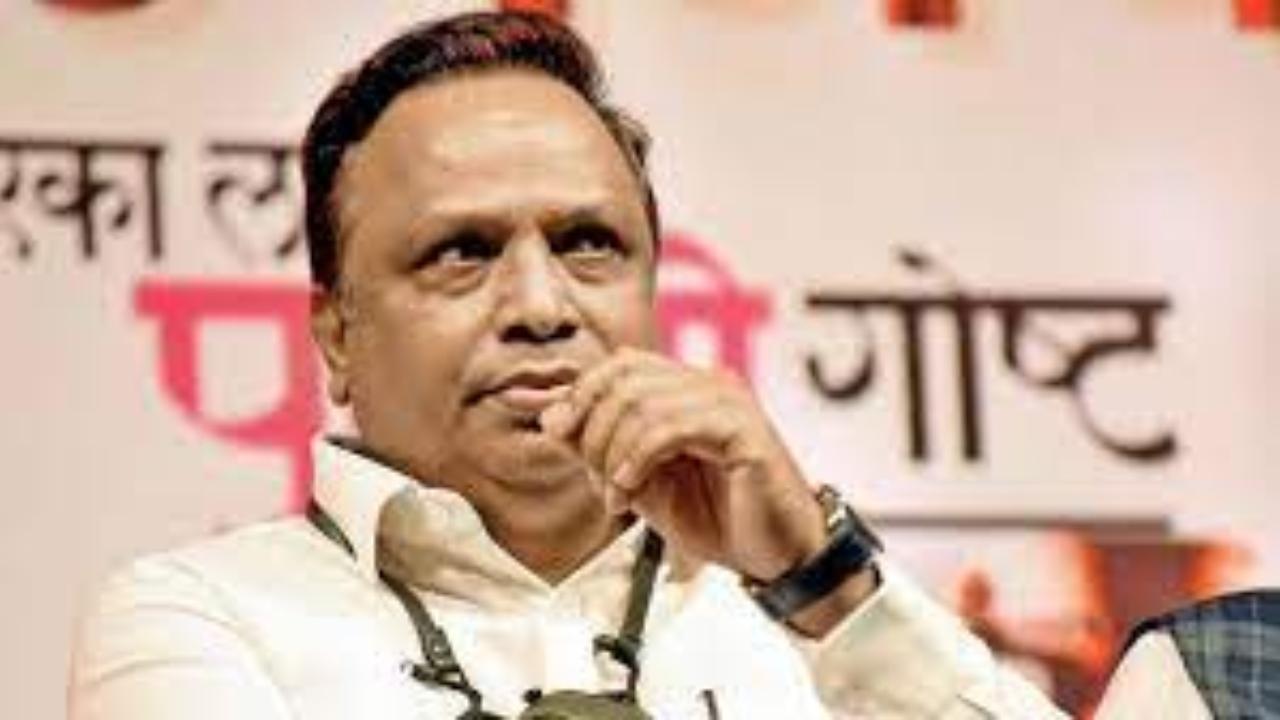 Ashish Shelar. File Pic
Bharatiya Janata Party (BJP) president Ashish Shelar on Monday said that the party is opposing the plans to hike water tariff in the city. 
An official statement issued by Ashish Shelar said that the Brihanmumbai Municipal Corporation (BMC) has started preparations to increase the water tariff from June 16. The hike is proposed from 25 paise to 4 rupees per litre and we (BJP) are strongly opposing this price hike. 
ADVERTISEMENT
मुंबईला पाणीपुरवठा करणाऱ्या धरणांमध्ये ११.७६ टक्के पाणीसाठा शिल्लक असल्याने मुंबईवर पाणी कपातीची टांगती तलवार लक्षात घेता राज्य शासनाने आपल्या कोट्यातील अप्पर वैतरणा मधील पाणी मुंबईकरांना देण्याचे मान्य केले.
मा. मुख्यमंत्री आणि उपमुख्यमंत्र्यांचे मुंबईकरांतर्फे आभार!…

— Adv. Ashish Shelar - ॲड. आशिष शेलार (@ShelarAshish) June 5, 2023
"It will not work this way, give property tax exemptions to Mumbaikars with one hand and take them away with the other hand by increasing the water prices. It is a request to the Commissioner of Municipal Corporation that he should prevent any plans to hike water prices," the statement said.
Thanking the Shinde-Fadnavis government for agreeing to provide additional water storage of the state government's quota to Mumbai, Ashish Shelar said that the BJP is opposing the proposed water tariff hike. In a tweet, Shelar said, "Considering the hanging sword of water shortage in Mumbai as there is 11.76 percent water reserve in the dams that supply water to Mumbai, the state government agreed to give its quota of water from Upper Vaitrana to Mumbaikars. Thanks to the Chief Minister and Deputy Chief Minister on behalf of Mumbaikars."
मुंबई पाणीपट्टी दरवाढीला आमचा विरोध

मुंबई महानगरपालिकेने १६ जूनपासून पाणीपट्टी दरामध्ये वाढ करण्याची तयारी सुरू केली आहे. लिटरमागे २५ पैसे ते चार रुपयांपर्यंत ही वाढ प्रस्तावित आहे. आमचा या दरवाढीला तीव्र विरोध आहे. एकाबाजूला मुंबईकरांना मालमत्ता करात सूट देऊन एका हाताने द्यायचे…

— Adv. Ashish Shelar - ॲड. आशिष शेलार (@ShelarAshish) June 5, 2023
The statement said that as of June 4, 2023, reportedly only 11.76 percent of water is left in the lakes and if rains are delayed, it may lead to water scarcity in Mumbai. Therefore, the municipality had requested the government to get reserve water from Upper Vaitrana and Bhatsa dams.
The statement further said that around 3,850 million liters of water is supplied to Mumbai every day from seven lakes including Tansa, Madhya Vaitrana, Bhatsa, Vihar and Tulsi. 14 lakh 47 thousand 363 million liters of water is needed in all the seven dams to fulfill the needs of Mumbaikars for a year.
The statement further said that Ashish Shelar also had a discussion with  BMC Commissioner Iqbal Singh Chahal, the commissioner said that the state government has agreed to provide its additional water storage. Should housing societies be more cautious with their elevators and sewer lines?