Minister of state for finance asks civic officials to do so in 10 days, to ensure sellers can avail of loans under the Prime Minister Street Vendor Atma Nirbhar Nidhi Scheme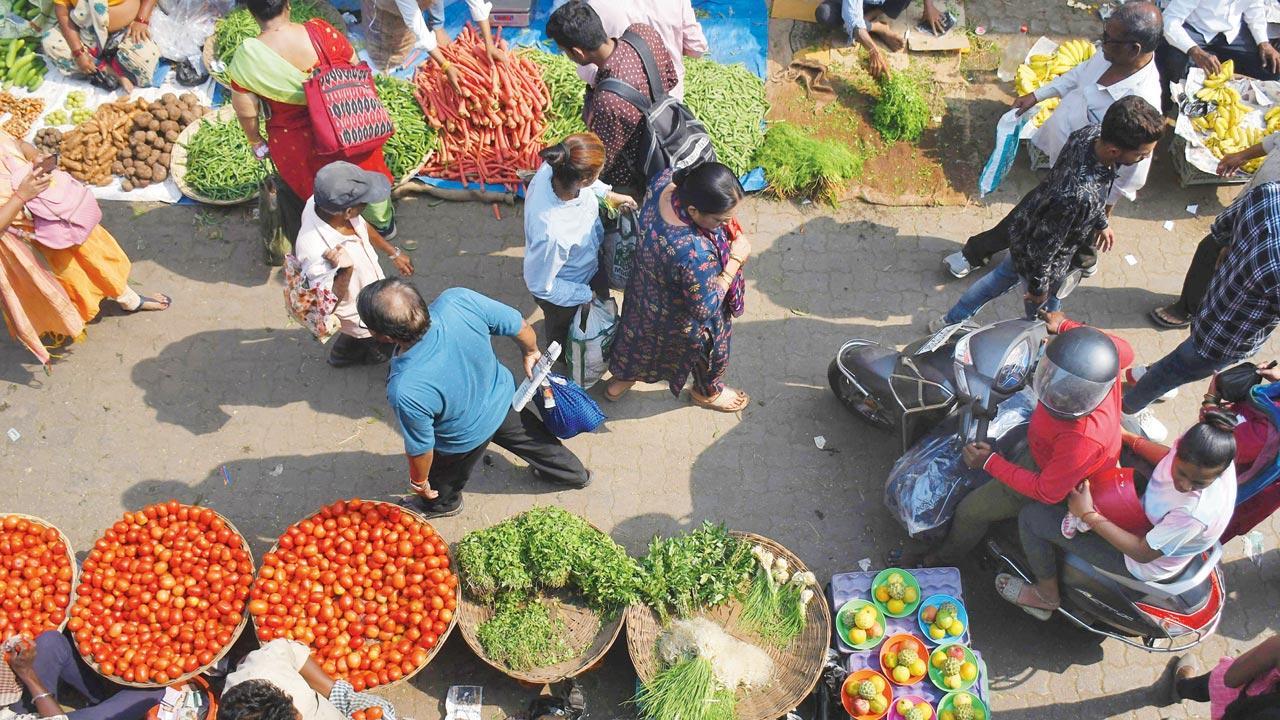 The scheme aims to help street vendors who have lost their business during the pandemic. File pic/Ashish Raje
Minister of State for Finance Dr Bhagwat Karad has given a target to the Brihanmumbai Municipal Corporation (BMC) of reaching out to over 40,000 hawkers in the next 10 days for the Prime Minister Street Vendor Atma Nirbhar Nidhi Scheme (PM SVANidhi scheme). It was started in June 2020 to provide finance of R10,000 to hawkers. The BMC has received around 60,000 forms for loans since August 2020.
On Monday Dr Karad reviewed the Central Government's PM SVANidhi scheme which is being implemented by the BMC. Besides BMC officials, bank officials were present in the meeting. While addressing a press conference at the BMC head office, Dr Karad said, "Till now, the BMC has received 60,000 applications from hawkers for this scheme. I have asked BMC officials to reach another 40,000 hawkers in the next 10 days."
Also read: Mumbai-Ahmedabad Highway: Spot where Cyrus Mistry died gets crash cushion
The scheme is aimed at helping street vendors who have lost their business during the pandemic. "If loans are paid within six months, the street vendor will be eligible for another R20,000 loan next year which could increase even up to R10 lakh gradually. However, due to a lack of awareness, street vendors never reach out to banks. Vendors who were in business before March 24, 2020 will qualify for the loan," Dr Karad added further.
The BMC is implementing the scheme at ward level. Do you follow any winter skincare routine?