The toilets, part of a pilot project, are to be set up in the next six months in areas with space crunch or those without existing sewer network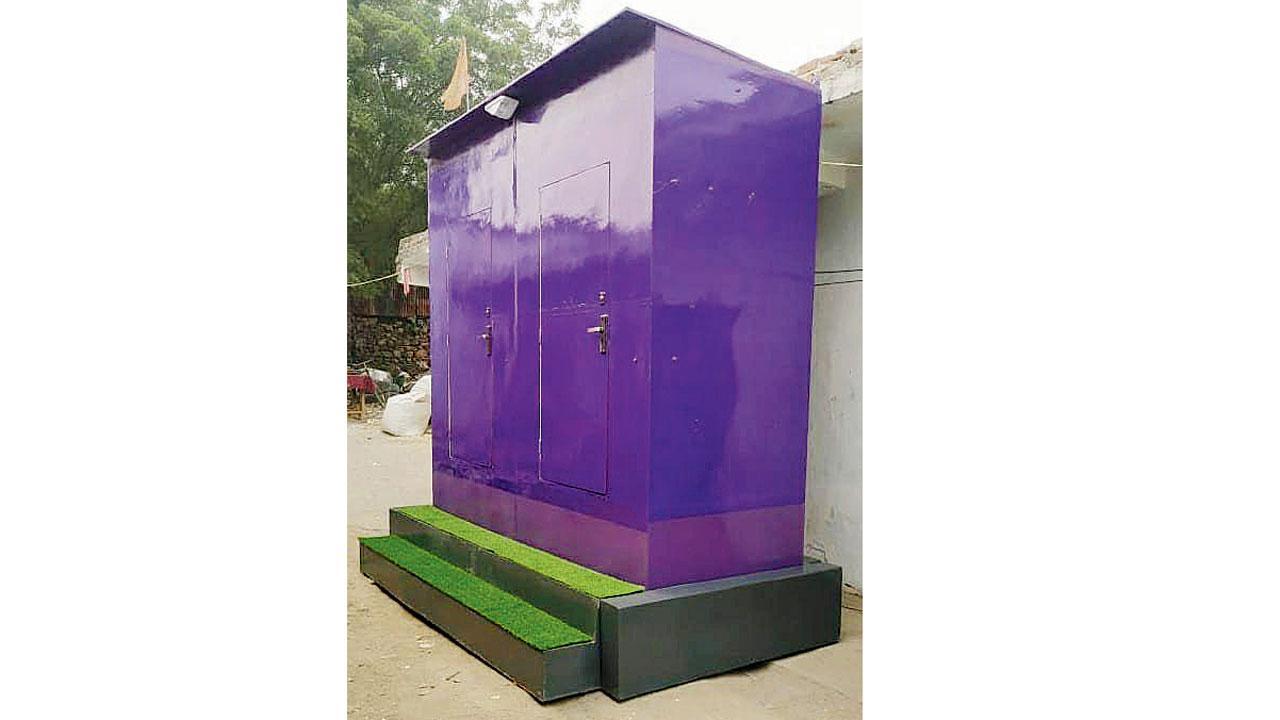 The toilets will have two seats each, one for women and another for men
In a pilot project, the BMC is set to install bio-toilets at four locations each in six wards. The civic body had earlier started a similar project but the toilets did not work for long due to poor maintenance. This time, with an operation and maintenance contract in place, the civic body aims to gauge if this can be used across the city where sewer networks are not available.
The Brihanmumbai Municipal Corporation, which is in the process of increasing the number of community and public toilets, especially in slums and high footfall areas, took up the project to cater to the people living in areas without a sewer network and areas with a space crunch.
Bio-toilets are based on biodegradation techniques where organic substances are decomposed by micro-organisms, mainly bacteria, into simpler substances such as carbon dioxide, water and ammonia. Though bio-toilets have many advantages, its performance depends upon the sustainability of micro-organisms. Bacterias have the ability of self growth, but the use of chemicals in toilet cleaners are harmful to them.
Also read: Thane: Four held for house-breaking thefts, items worth Rs 8.17 lakh recovered
As part of the project, BMC has selected six wards—P North (Malad), P South (Goregaon), S (Bhandup), N (Ghatkopar), M East (Govandi, Mankhurd) and F North (Wadala, Sion)—to install the bio-toilets within next six months. 
"Each of these toilets has two seats, one for men and another for women. There is a pit which is a part of installation and does not require much digging or other infra. A connection of water and electricity is enough. So, it will work best in areas which have space constraints or no existing sewer network," said an official from BMC's solid waste management department.
He added that a work order of Rs 4.14 crore which includes supply, installation, commissioning as well as operation and maintenance for three years has already been given. The feasibility study of the spots is going on and the report is expected within two weeks, following which the installation will begin. 
"If it works, we are thinking of implementing it across the city. It will be useful in places where we cannot build traditional toilets due to various reasons," said Sangita Hasnale, deputy municipal commissioner. The performance of these toilets will be analysed after three months to decide on further installations.
4
No of bio-toilets to be installed in each of the six wards Is Amitabh Bachchan- Rashmika Mandanna`s `Goodbye` ticket price of Rs. 150 a lucrative offer?