Civic body urges Mumbaikars to shun banned products such as plastic and thermocol; activists say rise in use due to lack of vigilance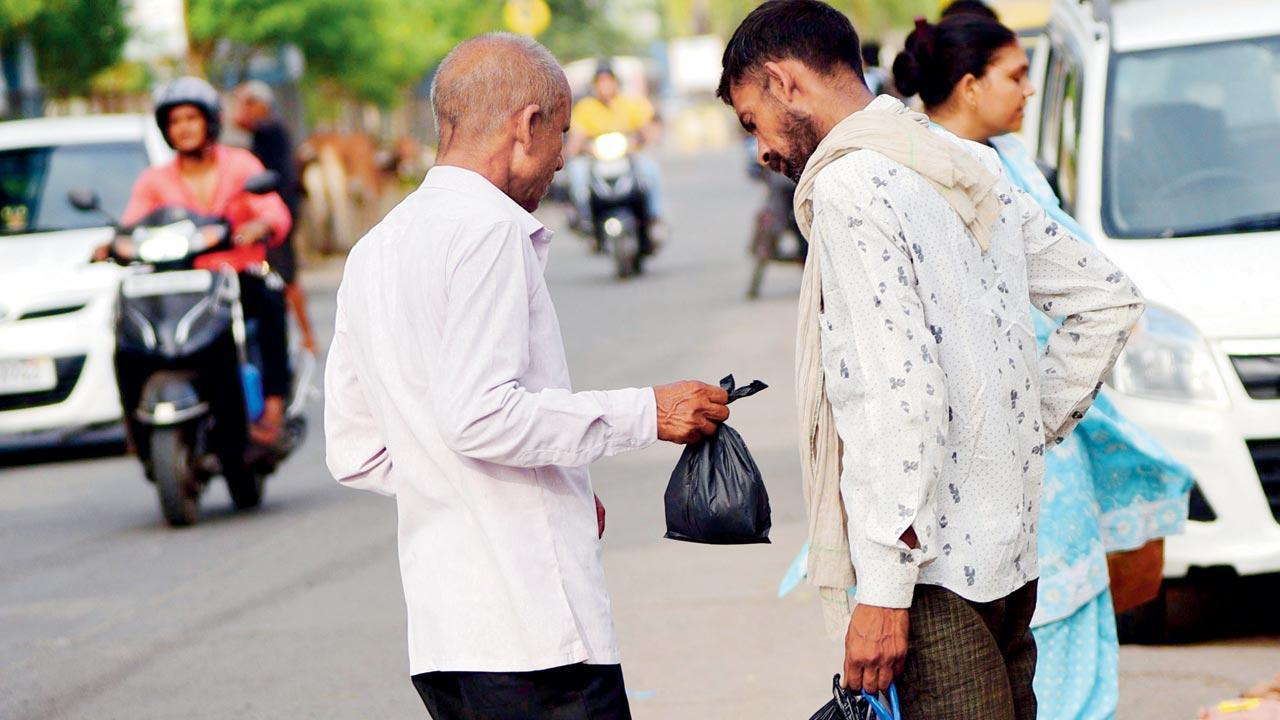 People carry plastic bags in Fort on Wednesday. Pics/Pradeep Dhivar
The BMC has made a fresh appeal to Mumbaikars to not use plastic, in keeping with the ban on the use of single-use plastic announced in 2018. Activists, however, say the implementation of the ban failed due to lack of vigilance, especially since the COVID-19 lockdown was announced in 2020.  
The plastic ban law was passed in 2018 by the state government, and the Brihanmumbai Municipal Corporation had initially taken action accordingly. But, the civic body stopped taking action during the lockdown and has not started it again, said sources. 
BMC on Wednesday appealed to citizens not to use the banned product or face the action. A civic official said that if anyone is caught using a banned product, the fine will be R5,000 the first time, it will increase to Rs 10,000 for the second time while the third instance would attract a fine of Rs 25,000 and 3 months in jail.
Attempts to reach BMC's licence superintendent S S Bande did not yield results. 
Environmentalist D Stalin slammed the authority over the rise in use of plastic products. "Since last year, Mumbai has gradually returned to normal after the lockdown. We can see the use of plastic has risen because of the lack of vigilance of authority," he said, adding, "I suggest starting a nominal fine for those who are using banned products. Nobody likes to pay even Rs 20 for a free carry bag. If people stop using these products, then production will stop too." Civic activist Anil Galgali said, "The authority was never serious about implementation of the law. All plastic and thermocol products come into the city from outside. If BMC wants the city to be free of plastic, they can stop these products from entering Mumbai. But the authority is not willing to do so.".
While the state government passed a law in 2018 to ban the use of non-degradable products like plastic bags, plastic, and thermocol products, the Union environment ministry published a notification in 2021 and banned non-degradable products.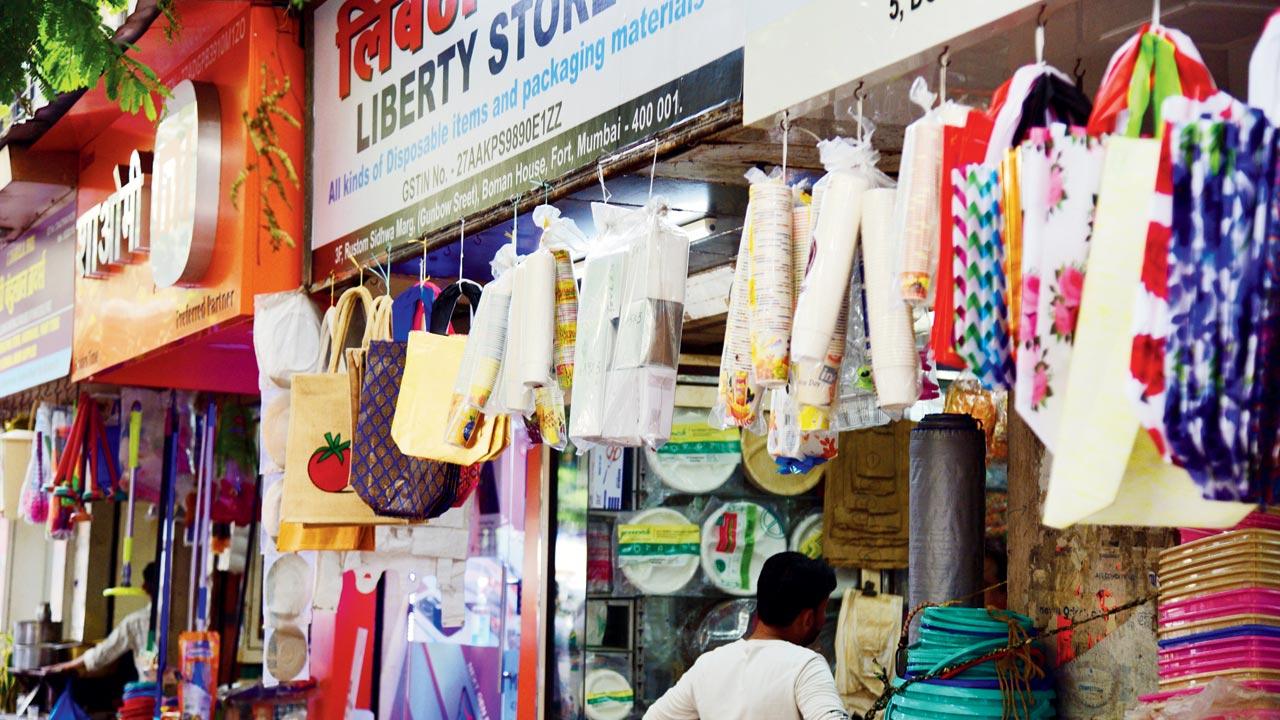 Thermocol and plastic products such as plates and tumblers being sold at a store in Fort, on Wednesday
Banned products
. Plastic and thermocol for decoration
. Plastic or PVC banners less than 100 micron
. Packing films around sweet boxes, invitation cards and cigarette packets, earbuds with plastic sticks, plastic sticks for balloons, plastic flags, candy sticks, ice cream sticks.  Plates, cups, glasses, cutlery, straws, trays, wrapping, stirrers
. Plastic or PVC banners less than 100 micron
Maharashtra 
Plastics, Thermocol Notification 2018
. Compostable plastic (excluding waste and nursery bags)
. All types of carry bags including non-woven bags with and without handle
. Dish, bowl, container
According to the Central notification of 2021