Repeat offenders would evade arrest by using stolen vehicles, fleeing to hometown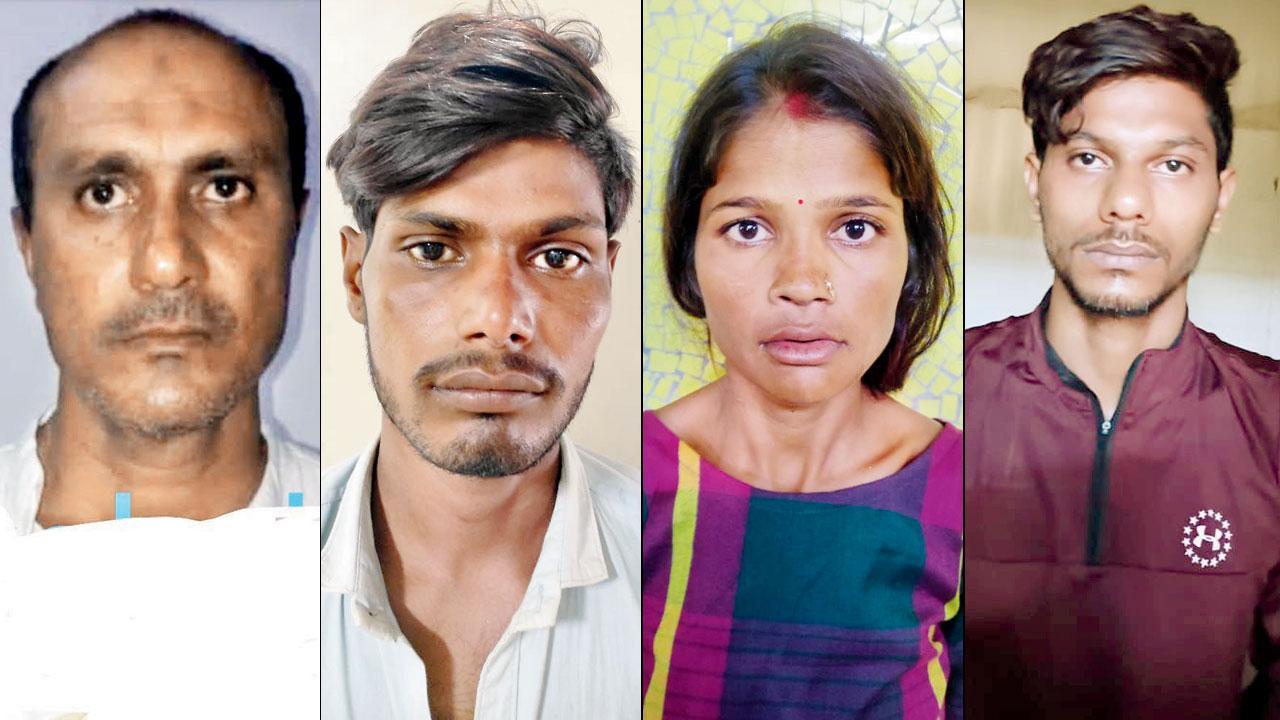 Kabul Zafri, Rakesh Mali, Sita Mali and Qasim Mukhtar Irani
The Mumbai police, since late July, managed to nab seven prolific chain-snatchers against whom multiple cases have been registered. The property cell of the crime branch on September 25 arrested Kabul Zafri, 55, at Ambivli. According to crime branch sleuths, the accused would allegedly pose as a tempo driver and snatch chains speaking glibly with his victims. The police discovered that as many as 36 cases have been filed against him not only in Mumbai but also in Thane, Nashik, Pune, Raigad and Ulhasnagar. He was also booked at Surat and Ahmedabad in Gujarat.
Also read: Mumbai: 'Chain snatchers killed my mother, should get death penalty'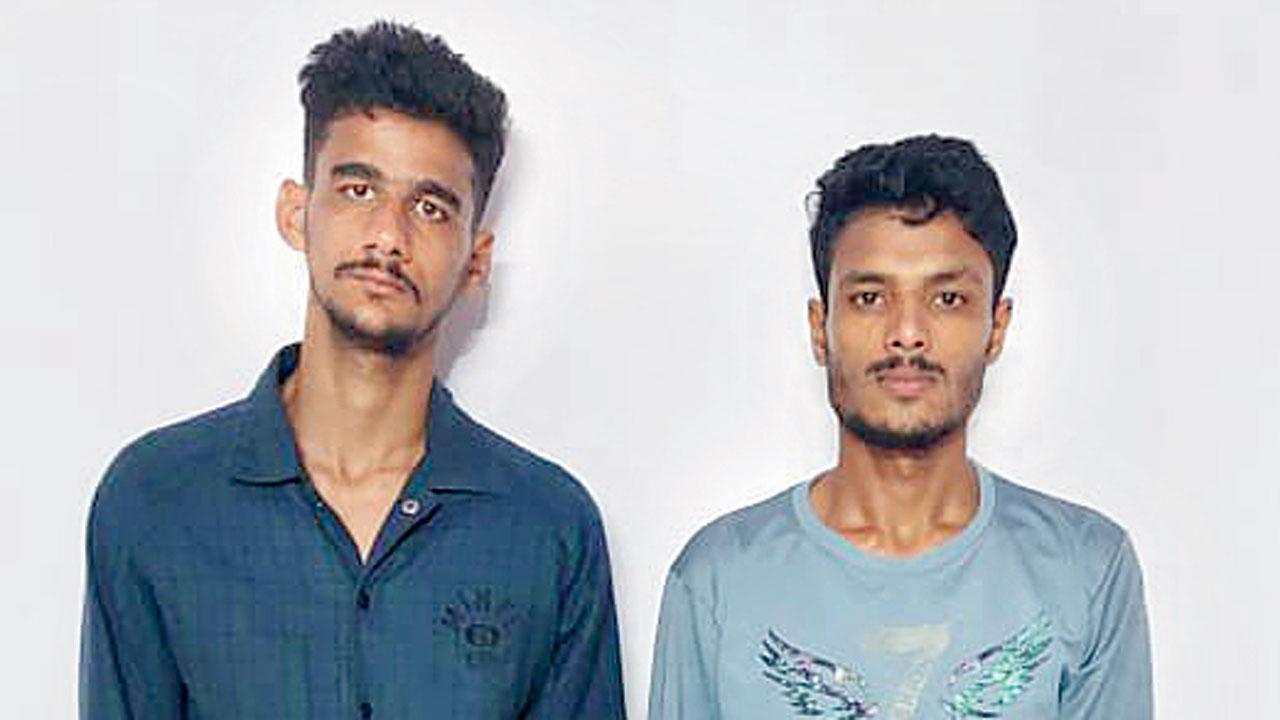 Jafar Yusuf Jafri and Firoz Nasir Shaikh
According to Shashikant Pawar, senior inspector of the property cell, "The accused is not only a history-sheeter but also coached the next generation of his ilk. He used to operate with youngsters."  On September 18, the Bandra police arrested a husband and wife, Rakesh and Sita Mali, for snatching a child's gold chain at the Bandra fair. The man swallowed the chain when cops tried to nab him. An officer of the Bandra police station said, "The duo hails from Rajasthan and visits Mumbai during festivals to snatch as many golden ornaments as possible. This time, they were caught red-handed during their first venture. They must be part of a gang. Both secured bail after three days and the investigation into the case is underway."
On August 23, the Kasturba Marg cops received a tip-off about two chain-snatchers and were warned that the accused are deceptive. The accused, Jafar Yusuf Jafri and Firoz Nasir Shaikh, were arrested at Vitthalwadi and Ambivli, respectively. According to the police, both have more than 20 cases of robbery registered against them. DCP Somnath Gharge, Zone 12, said, "The accused are highly clever. They used to park their vehicles at Dombivli East after committing a crime and would walk to the west."
On July 25, the MHB Colony police arrested Qasim Mukhtar Irani from Ambivli. According to police, the accused was involved in more than 36 chain-snatching incidents. Qasim would allegedly snatch chains from women who were out on morning walks. He used to use stolen bikes to confuse investigators. The police had to examine footage from around 300 CCTV cameras to establish Qasim's identity and nab him.
On July 23, the Kurar police arrested 24-year-old Mohammed Ali Shah from Mumbra. Shah, a resident of Shivaji Nagar in Govandi, had fled to Madhya Pradesh after allegedly snatching a chain, to evade arrest. The accused would either flee to his hometown or lay low in the Govandi for weeks after committing a crime. At the time of his arrest, he was biding his time in Mumbra after returning from his hometown as he knew he was wanted for snatching two chains. The Kurar cops managed to nab him after a week-long search.
36
No of cases filed against Kabul Zafri