Worli man says three men in their society abused his wife, cast aspersions on her character, forcing her to kill herself
(Left) Ajinkya Awhad, the son of the flour mill owner; (Right) Deepak Katkade, a resident of Panchsheel CHS who is also an accused
The police in Worli have booked three men on the charge of abetment to suicide for the death of a 32-year-old woman. They are all on the run, police said. The men had cast aspersions on her character and abused her, following which she hanged and killed herself, the deceased's husband told mid-day.
Police said Gauri Pardeshi, the deceased, lived with her husband, their two daughters and her mother-in-law in their third-floor flat at Panchsheel CHS. On January 16, Gauri had gone downstairs to pick flour from a mill there when its owner's son allegedly sought to know her mobile number.
She refused to give her number, returned home and told her husband, Yogesh Pardeshi, 39, about the incident. Around 10.45 pm, Yogesh went to the flour mill and confronted Ajinkya Awhad, son of the mill owner. Ajinkya told him that he asked for the serial number of the flour bag, not the mobile number.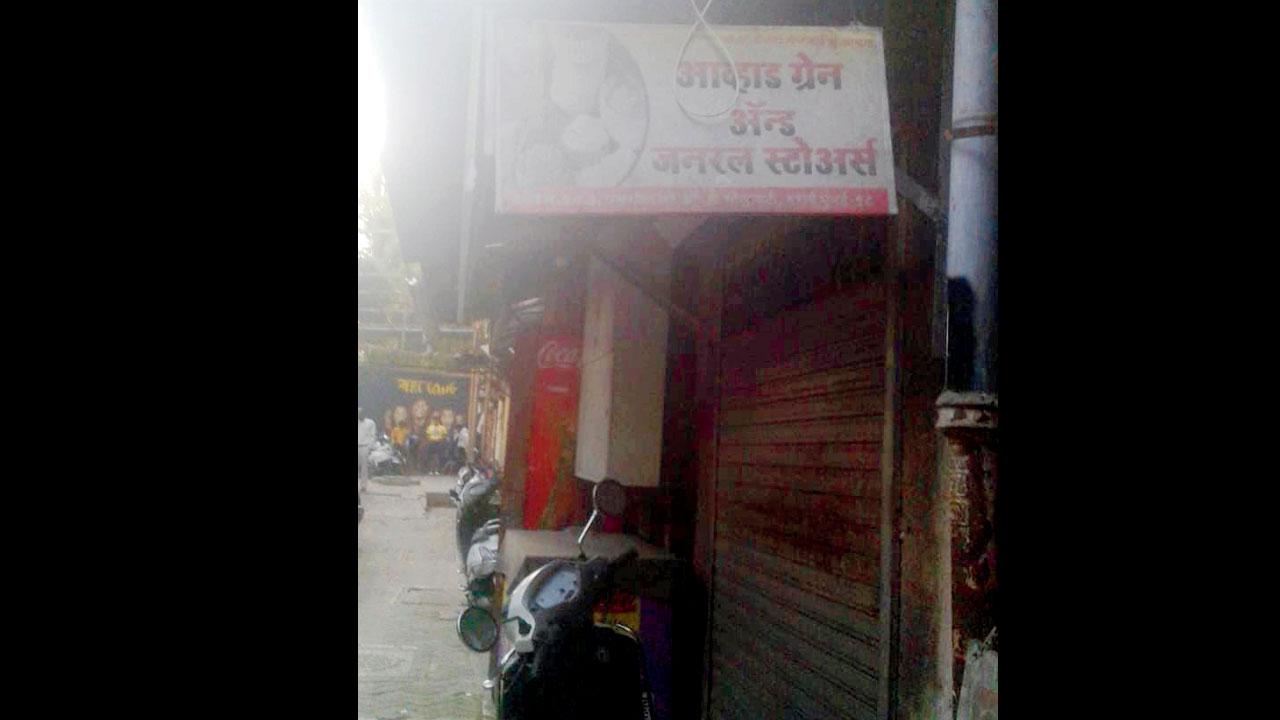 The flour mill, where the incident took place, is owned by Shravan Awhad, who allegedly abused the deceased
Gauri broke up their fight and they went back home, but around 11.30 pm, Ajinkya came to their flat with his father Shravan Awhad and started an argument. The father-son duo abused the husband and wife and made inappropriate remarks against her character. Gauri ran inside crying, while other residents stopped the quarrel.
"I knew my wife was shattered by the remarks on her character and abuses. My mother and I kept telling her to forget the incident, but she kept silent after that night," said Yogesh. Around 11.45 am on January 18, when Yogesh, a taxi driver, was at work, Gauri called him and said that people in the building were laughing and gossiping about the incident.
Also Read: Missing MBBS student case: Accused met her thrice on the day, lied to cops earlier
"I told her not to go out and ignore them. After a while, she called me again and said, 'This is my last call to you, take care of our daughters'," he said, adding that the call got disconnected and they couldn't talk again. His mother was out for yoga, he said.
A few minutes later, he got a call from his brother-in-law, whom Gauri had called crying and asked to take care of the daughters. Yogesh said he rushed home, but found the door locked. He looked through the window and saw his wife hanging by the ceiling fan. She was rushed to Nair hospital where doctors declared her dead at 1.20 pm.
On January 19, the police filed an FIR against Shravan, 50, his son Ajinkya, 23, and another resident Deepak Katkade, 45, under Sections 306 (abetment to suicide) and 34 (common intention) of the IPC. Deepak has also been accused of abusing her. "We have formed teams to track down the accused and they will be arrested soon," said Deputy Commissioner of Police (Zone 3) Akbar Pathan.