BMC's TB Control Department tests kin of patients, arrests the disease which was inactive; cases on the rise in both adults and children; India targets to eradicate tuberculosis by 2025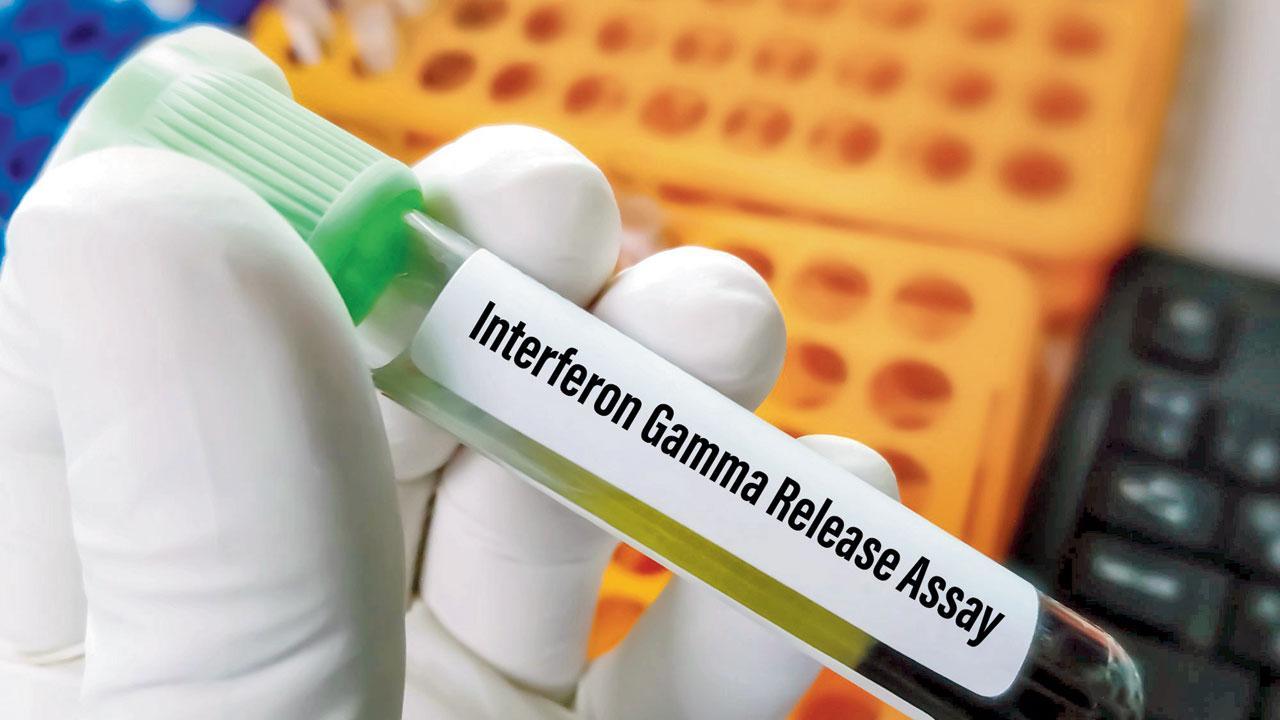 At least 1,401 of the tested people have completed their course and are free from latent TB. Representation pic
The TB Control Department of the Brihanmumbai Municipal Corporation (BMC) detected 3,960 latent (inactive) TB cases in the city through IGRA testing, before the illness turned them into patients. These inactive cases of TB were found during the screenings of family members of patients. Doctors have also warned that alongwith adult, paediatric TB patients are on a rise in the city. India has set a target to eradicate tuberculosis by 2025, however, the number of TB patients is increasing. To curb the infection, the central government has directed states to find latent TB cases, and start preventive courses so that they won't turn into TB patients in the future.
How latent cases were found
ADVERTISEMENT
Accordingly, the BMC's TB Control Department started screening family members of pulmonary TB patients in July 2022. As per the data provided by the Mumbai District TB control society, from July 2022 till date, the department did Interferon-Gamma Release Assays (IGRA) testing of 7,656 family members of TB patients, out of which 3,960 people were confirmed to have the presence of inactive tuberculosis bacteria.
Also Read: Mumbai: Surgeons at JJ hospital to get robotic assistance soon
Speaking to mid-day, Executive Health Officer Dr Mangala Gomare said, "Latent cases are those in which a person has the tuberculosis bacteria in the body but it is in an inactive form. The bacteria doesn't grow, as the immune system fights with the host. But if the immunity level of the person goes down, then there is a higher risk that the person might become an active TB patient.
Through IGRA testing we screened the family members of TB patients and if they tested positive we put them on preventive medicines. Due to these measures, we were able to stop latent cases from turning into active cases in the future." Out of 3,690 latent TB cases, 2,981 were put on 3-month preventive courses out of which 1,401 people have completed their course and are free from latent TB. Malad in the western suburbs has the maximum number of latent TB patients at 437 patients. After this, 232 cases were found in Ghatkopar, 202 in Govandi, and 202 in Kandivli. The least number of cases have been found in Colaba 23.
Take care of children
Paediatric TB cases have gone up by 45 per cent in 2022. In 2021 there were 3,109 paediatric TB cases and in 2022, 4,523 new paediatric cases were reported. Dr Bela Verma, professor and the head of Paediatric Department at JJ hospital said, "There are multiple reasons behind the rise in paediatric TB cases in Mumbai. Most pediatric TB cases are found in slum pockets which are overcrowded, and there is poor ventilation in the houses. Children get the infection through adults. If a person in the house is infected with TB, it can spread to other family members. So adult TB patients must take all the necessary precautions to stop the spread."
"The Covid-19 pandemic is also one of the major reasons behind the rise in cases. People were not able to get out of their homes due to lockdown to seek healthcare. Many children got infected with TB and some of them have MDR TB. The disease has affected the multiple organs in some patients. Everyone who is detected with TB should complete treatment and follow the proper respiratory hygiene protocol so that it doesn't spread to others," she added.
3,960
No of people found with latent TB
"Exciting news! Mid-day is now on WhatsApp Channels

Subscribe today by clicking the link and stay updated with the latest news!"
Click here!