Proposal has been sent to acquire system that can execute wide range of complex procedures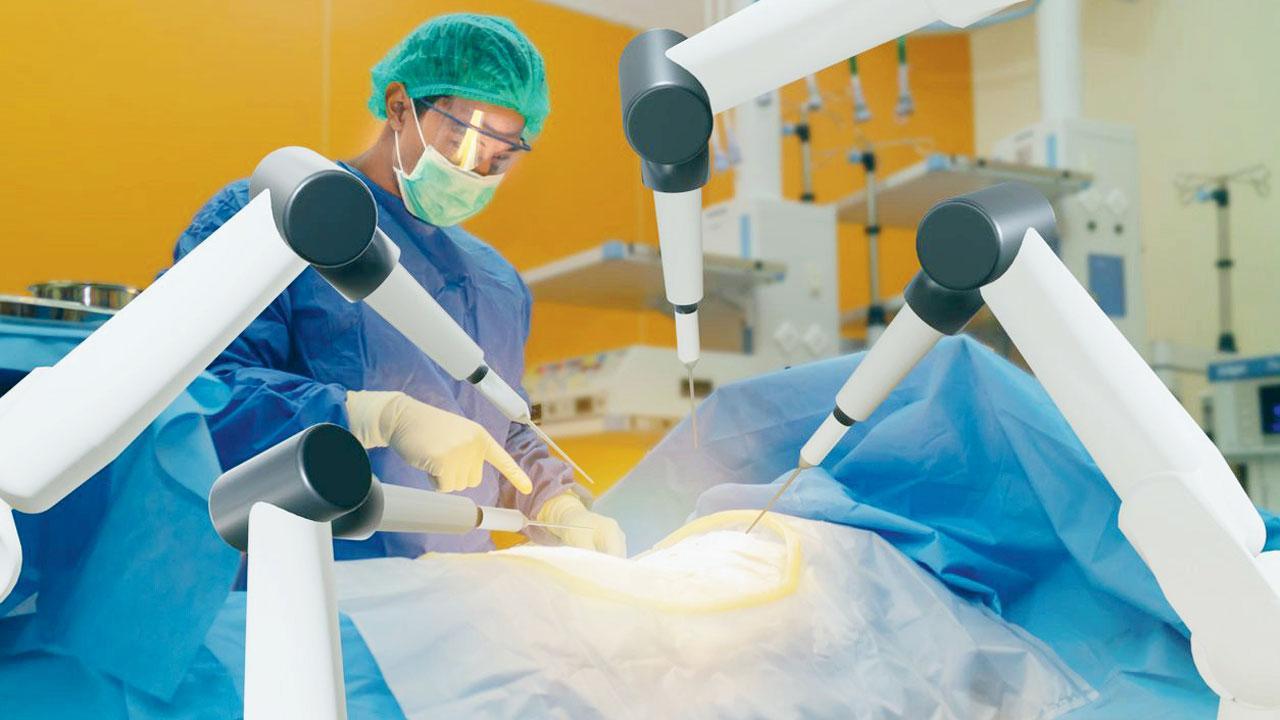 The major advantage of robotic surgery is that it is extremely precise. Representation pic
If everything goes according to plan, the premier medical institution Grant Government Medical College and Sir JJ Group of Hospitals will have a robotic surgery system next year. The hospital has submitted a proposal to acquire the technology to the district planning committee. The system, which costs around R20 crore, will be able to execute almost every kind of surgery with precision.
As per sources, Deepak Kesarkar, guardian minister for Mumbai Suburban district, asked that the proposal be filed as he is keen to provide better health services to poor patients at the government-run hospital.
ADVERTISEMENT
Civic-run and government hospitals are aiming to follow in the footsteps of private hospitals in adopting cutting-edge technology to provide better health services. Recently, the BMC announced that they were going to equip their three medical colleges, commonly referred to as KEM, Sion and Nair, with a robotic operating system. So far, none of the government medical colleges and hospitals across Maharashtra has such equipment.
Also Read: Mumbai: Despite initiatives, TB cases on rise in certain hotspots
Dr Pallavi Saple, dean, Grant Government Medical College and Sir JJ Group of Hospitals, said, "The robotic operative system can perform complex surgeries with ease. The doctors will be trained to operate the system through a console. This will be beneficial and time-saving for both patients and doctors."
What is robotic surgery?
Explaining how a robotic operative system functions, a senior surgeon from JJ hospital said while using the technology, a surgeon keeps an eye on the whole process from a special console. "A tiny 3D camera and dime-sized surgical instruments are placed inside the patient through tiny incisions. This camera gives the surgeon a 360-degree view, making it easier for them to perform the surgery. After this, the doctor guides the robotic arms according to the view shown by the 3D camera. Other surgeons are at the operating table to confirm the correct placement of the surgical instruments," the surgeon said.
According to doctors, robotic surgery is recommended for cancer of the lungs, respiratory tract, small and large intestine, kidney, gallbladder, pancreas, oesophagus, stomach and prostate. Apart from this, it is also used in bariatric surgery to reduce obesity.
Beneficial for all
One of the surgeons from JJ hospital said, "The major advantage of robotic surgery is that it is very precise. A doctor's hands may tremble once after hours of surgery but not a robot's. In robotic surgery, a much smaller cut is made as compared to other surgeries. Due to this, there is less bleeding and pain and the recovery is quick. Due to the 3D camera, a better view is afforded to surgeons and the robotic arm can easily reach every part of the body. It is time-saving for both patients and doctors."
Other proposals
Dr Saple said, "We have two cath labs, out of which one is outdated, so it will be replaced with a new one by next month and the other one also will be similarly replaced. We have sent a proposal in this regard to the collector. Apart from that, our CT scan and MRI machines are also old. So we have sent a proposal for newer ones."
Rs 20cr
Cost of system in rupees