The city - sliced, diced and served with a dash of sauce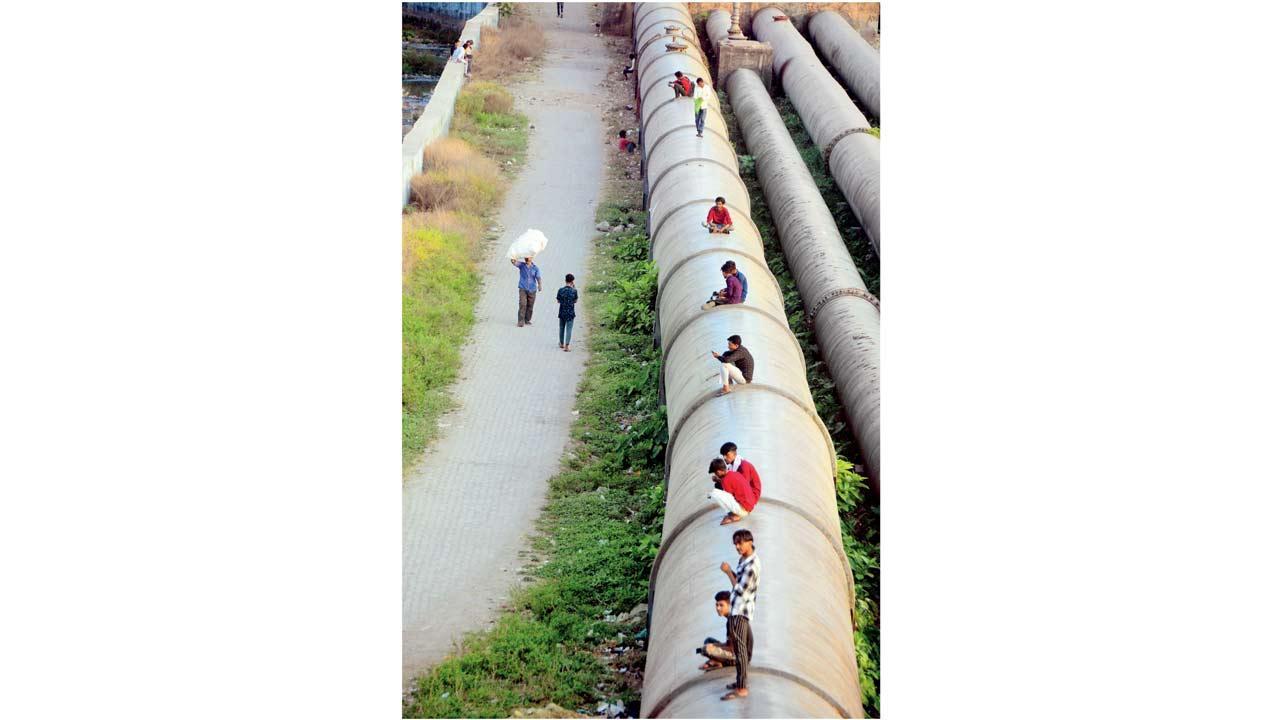 Pic/Sameer Markande
Wirelessly synchronised
Men line up on a pipeline around Bandra station to access the area's free WI-FI
Dheemi local to CSMVS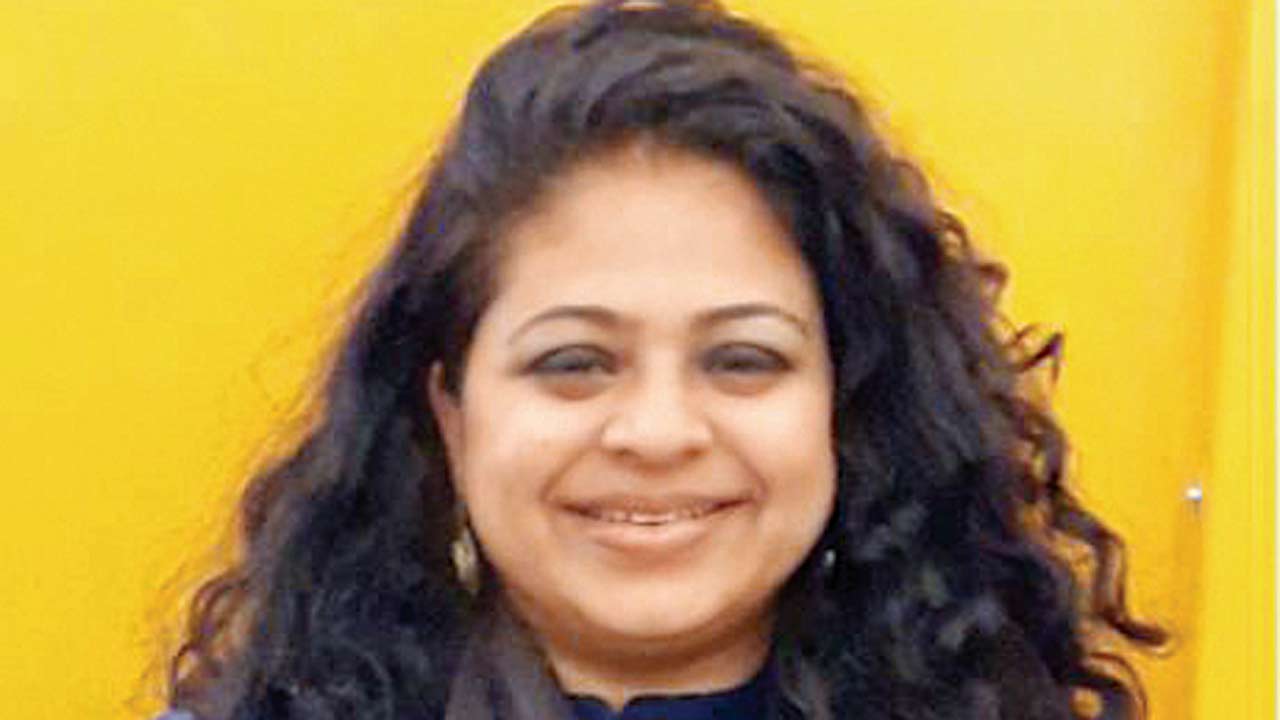 While on a recent visit to the new exhibition at the Children's Museum inside Shivaji Maharaj Vastu Sangrahalaya's (CSMVS), this diarist had fun in the mock local train compartment.

JRD Tata completed his first solo flight in 1929 (right) The train bogie
Mumbai in a Box parcels an engaging sensory experience, but takes it a notch higher with the train ride that shows passengers a montage of its history in shadow images. Vaidehi Savnal, head of the Children's Museum, said, "We wanted to bring out poignant historical moments that have crossed us by just the way the city passes us by when we sit in a train.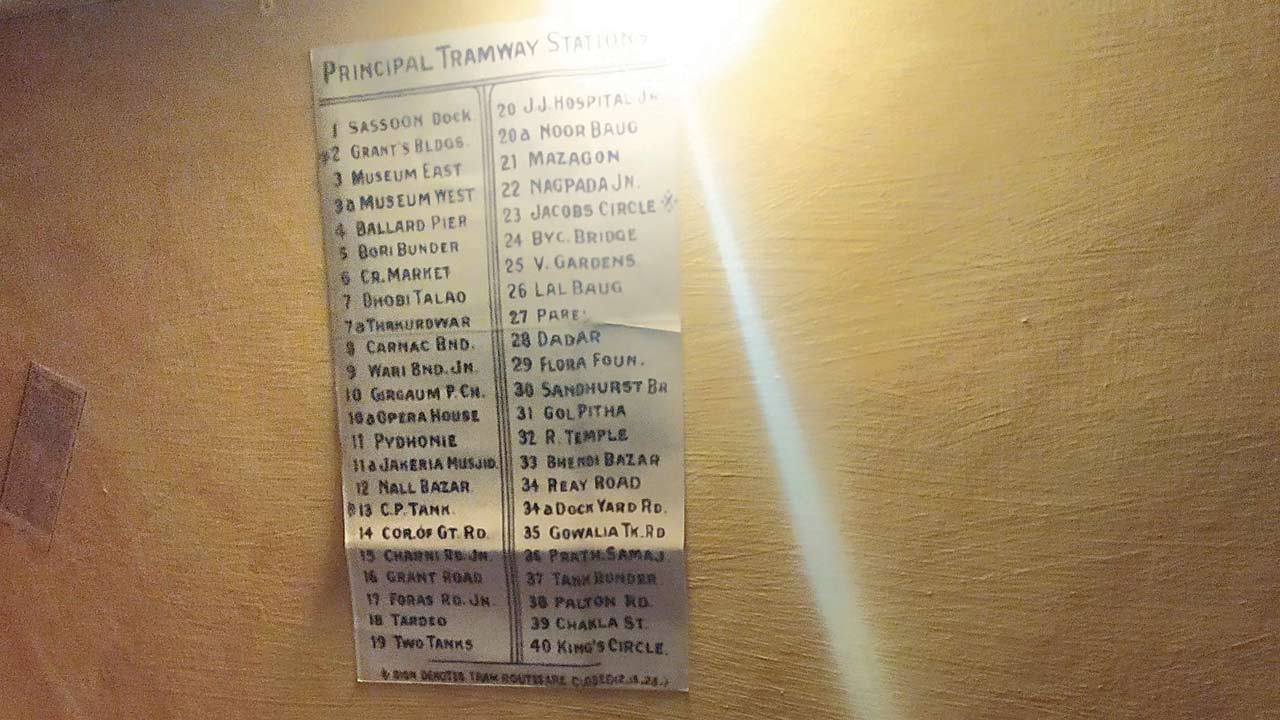 Names of stations and old tickets
We have picked key moments that play out on the adjacent screen including scenes from the Bombay plague. We see people sanitising the city. The idea was to tell children that such events have occurred in the past, and the pandemic isn't a lone occurrence."
Mumbai calling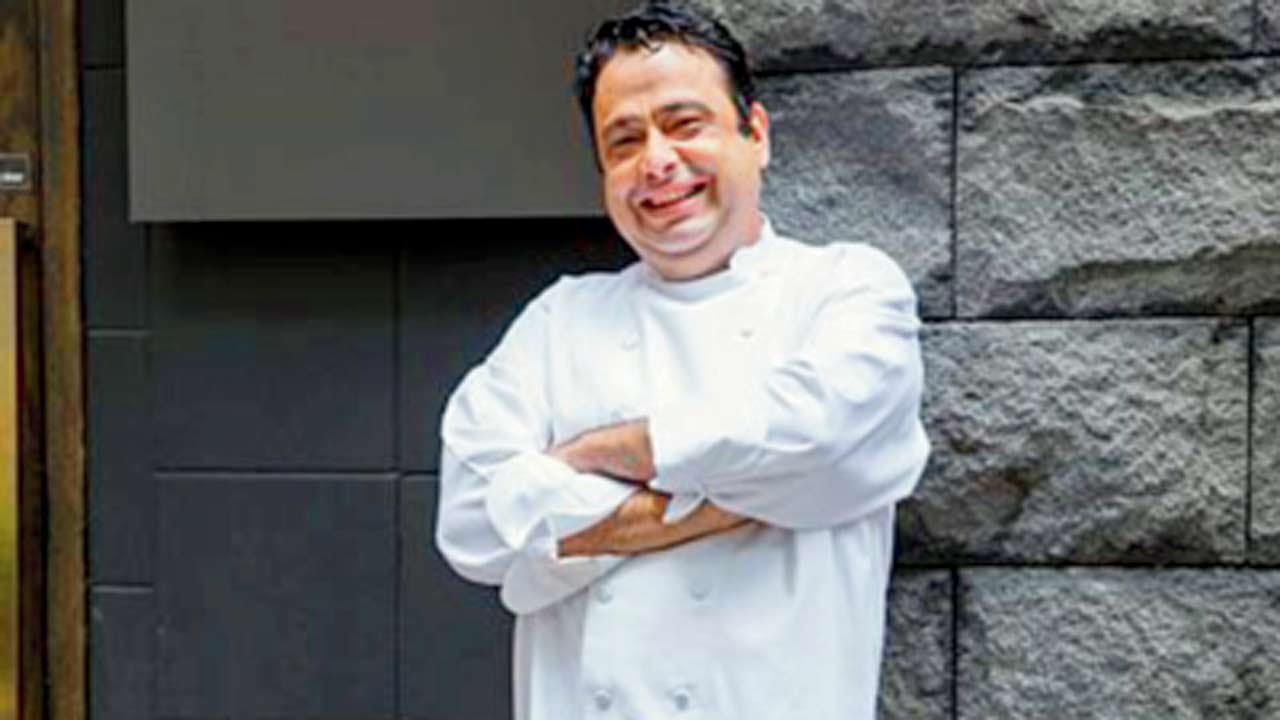 If there's one restaurant that's constantly making the nation proud on global honour rolls, it's Delhi's Indian Accent. For years, Mumbaikars have had to make trips to the Capital to taste chef Manish Mehrotra's daulat ki chaat, but not anymore. The modern Indian restaurant is coming to Mumbai with an outpost at the Jio World Centre in BKC by the end of 2022. It will be helmed by executive chef Shantanu Mehrotra. The 80-seater space will house two private dining rooms, designed to pay homage to the Art Deco movement. Last year, after Indian Accent had found a spot on The World's 50 Best Restaurants' list of 100 best restaurants, Mehrotra had recounted to this diarist about difficult times faced by the F&B industry. This opening is one step in the right direction.
The colour of happiness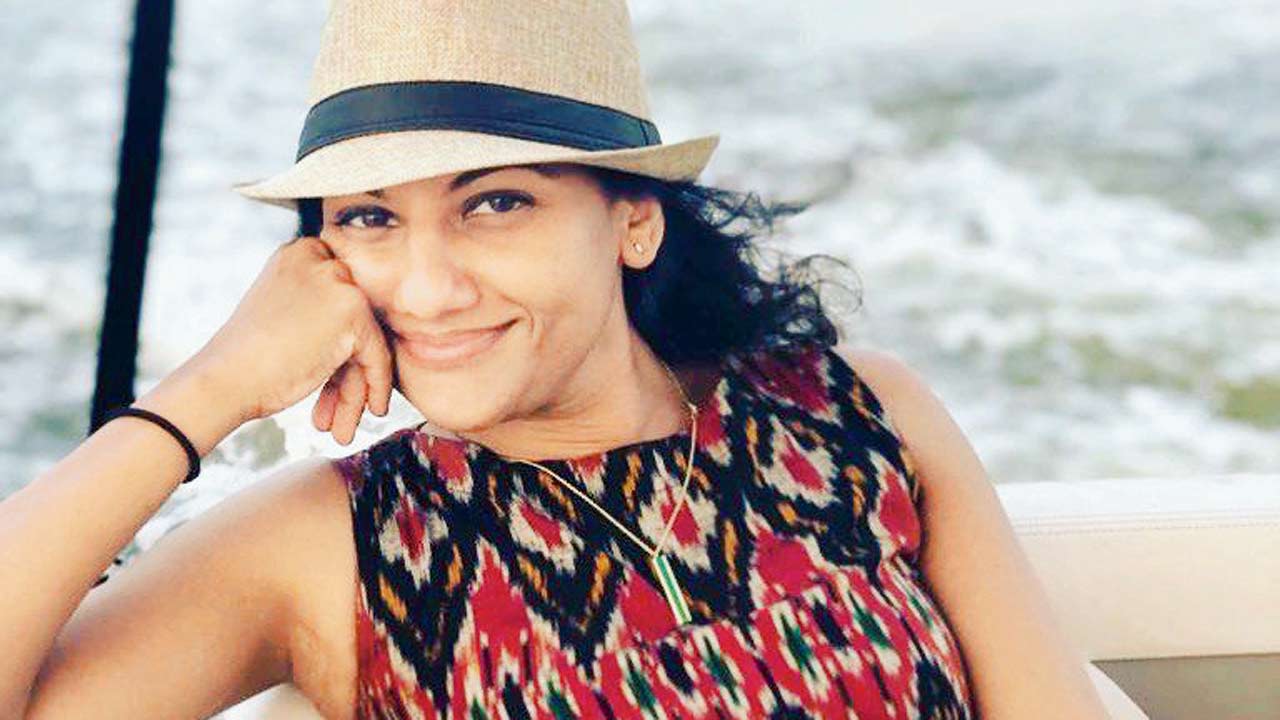 A book exuding warmth and confidence caught our eye soon after it was published in December 2021. I Am So Much More Than The Colour of My Skin (HarperCollins) spreads the word that no matter what, one should feel absolutely proud and happy in their own skin. The book was recently shortlisted for the National Jarul Picture Book Awards, an award that lets children exercise their choice. When this diarist approached author Divya Thomas about the spotlight on the title, she said, "It feels exhilarating. Our efforts have been validated. The recognition means even more knowing that it will be children reading and voting for books that resonate with them." Thomas told us she is hopeful that narratives, which change the way our society thinks, will become more usual. "It was wonderful to work with my publisher, and illustrator Ruchi Shah who rightly believes that books can change the way we view the world," Thomas signed off.
Let's heal together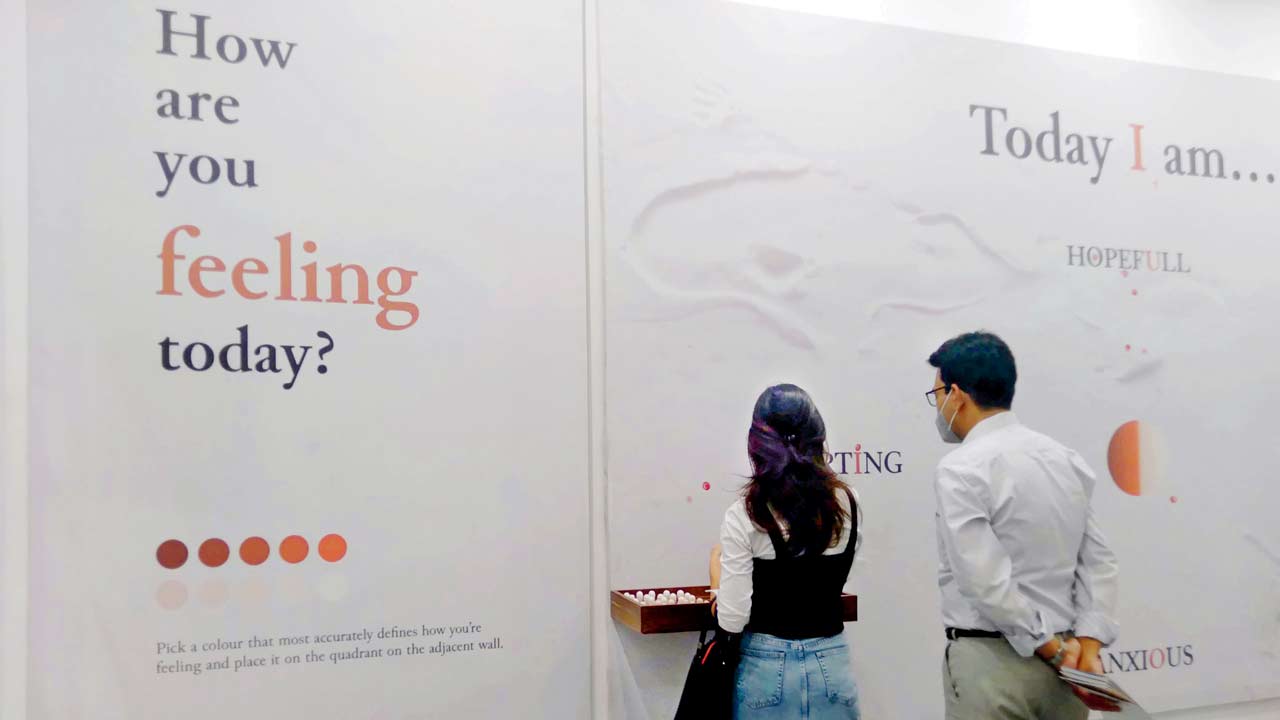 Wall of Healing at India Art Fair 2022
A public art project called the Wall of Healing that is currently showing at India Art Fair 2022 in Delhi draws attention for its focus on emotional hurt. It was conceptualised and shaped by Art1st and Delhi-based Kiran Nadar Museum of Art. Ritu Khoda (inset), director-founder, Art1st, said the idea was born of their bigger vision to transform spaces through art: "The launch of our book, Somnath Hore: Wounds coincided with the pandemic."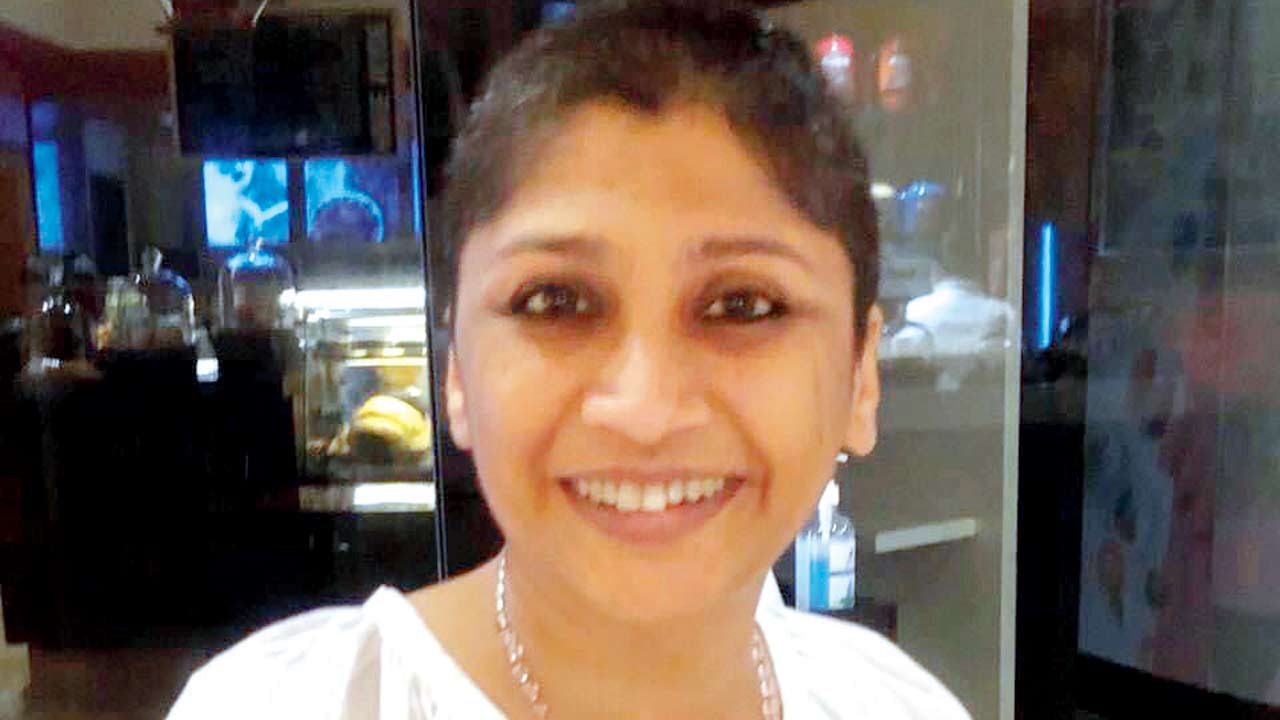 Based on augmented reality, a video takes one through the pain and anger that appear in Hore's works. "The exhibit then takes the viewer into a black box where the person is immersed in a light beam. This is the light of healing that makes one discover what they are actually feeling. The next stop leads to a wall to verbalise their emotions," informed Kripa Bhatia, a commissioned artist who has worked on the project.
Not for the sake of being woke
Would you call yourself a Dalit ally? Blue Material, a stand-up gig with an all-Dalit line-up, asks that question. Comic Manaal shared, "There is casteism in comedy. We wanted a space where marginalised identities could freely share their experiences." He added that although comedians of other castes perform sets on identity politics, often it's just to appear relevant on stage. Manaal and fellow comics Mayur and Ravi will bring the show to Khar and Kharghar this weekend.