The city - sliced, diced and served with a dash of sauce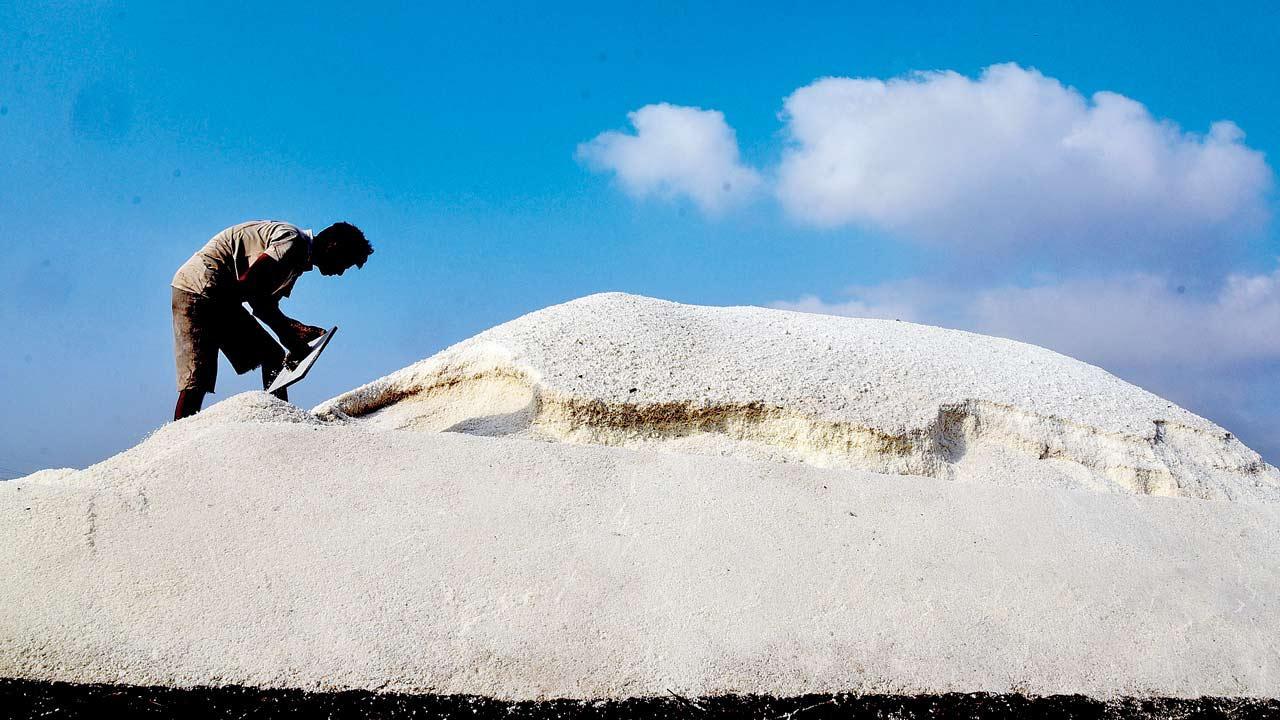 Pic/Shadab Khan
Moving A mountain
A worker toils on a salt heap at Wadala's salt pans on Thursday
The power of art
Founded by city-based human rights champion Shataakshi Verma (in pic), Art of Freedom was born in Kabul. While Verma was working in Afghanistan's labour department in 2021, she realised that mainstream narratives aimed at peace-building often invisibilise women's voices in spaces of conflict. "This project was started to explore art as a tool so that Afghan women could claim their narratives. The British Council supported the project, and for over a year, it has helped young Afghan women artists express their political and social views to draw attention to their issues," she told us. Verma regrets how after the exit of the US from Afghanistan, most voices heard in the media were of Afghan men.
Gone in half a day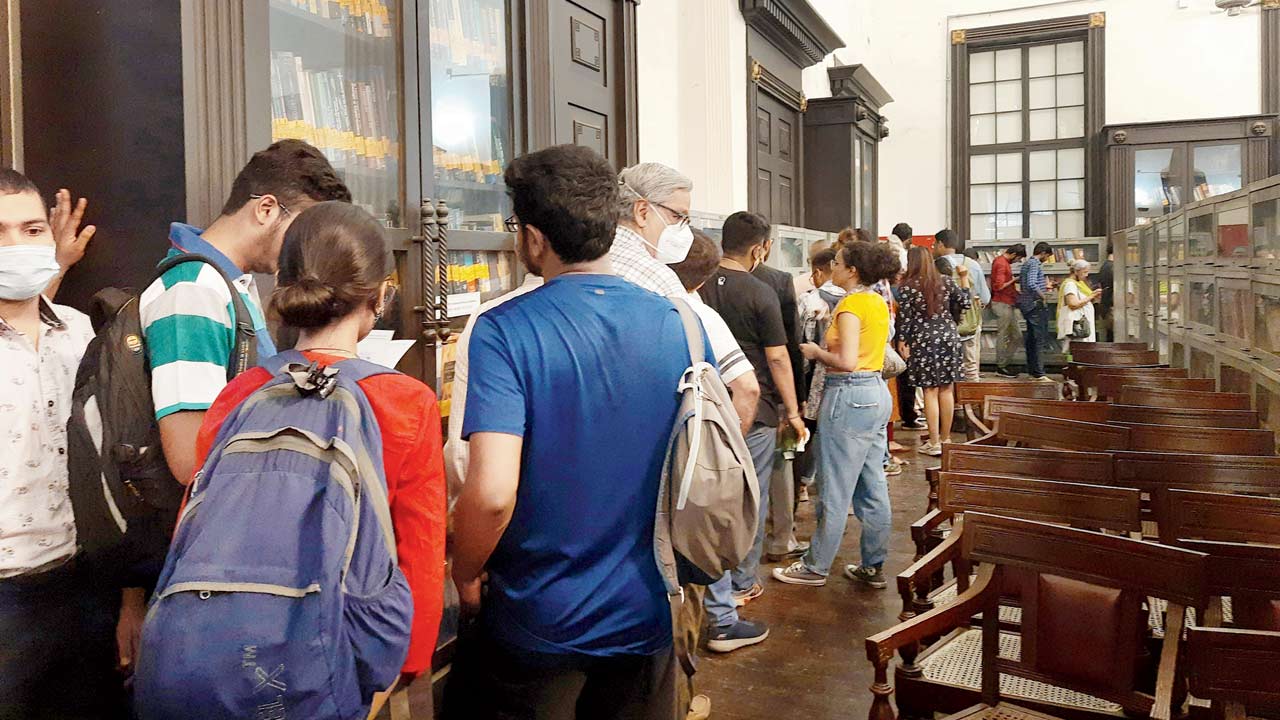 If you've ever felt the shivery anticipation of a favourite activity as a child, you will know exactly what we mean when we tell you that was the prevalent emotion all week ahead of the book sale [of the century, we think] that we had reported about on this page, at the Asiatic Society of Mumbai, popularly referred to as the Asiatic library by most city bibliophiles. These books on sale were never accessioned, and hence are not part of the library's original collection; they have been accumulated from donations since the library is open to them.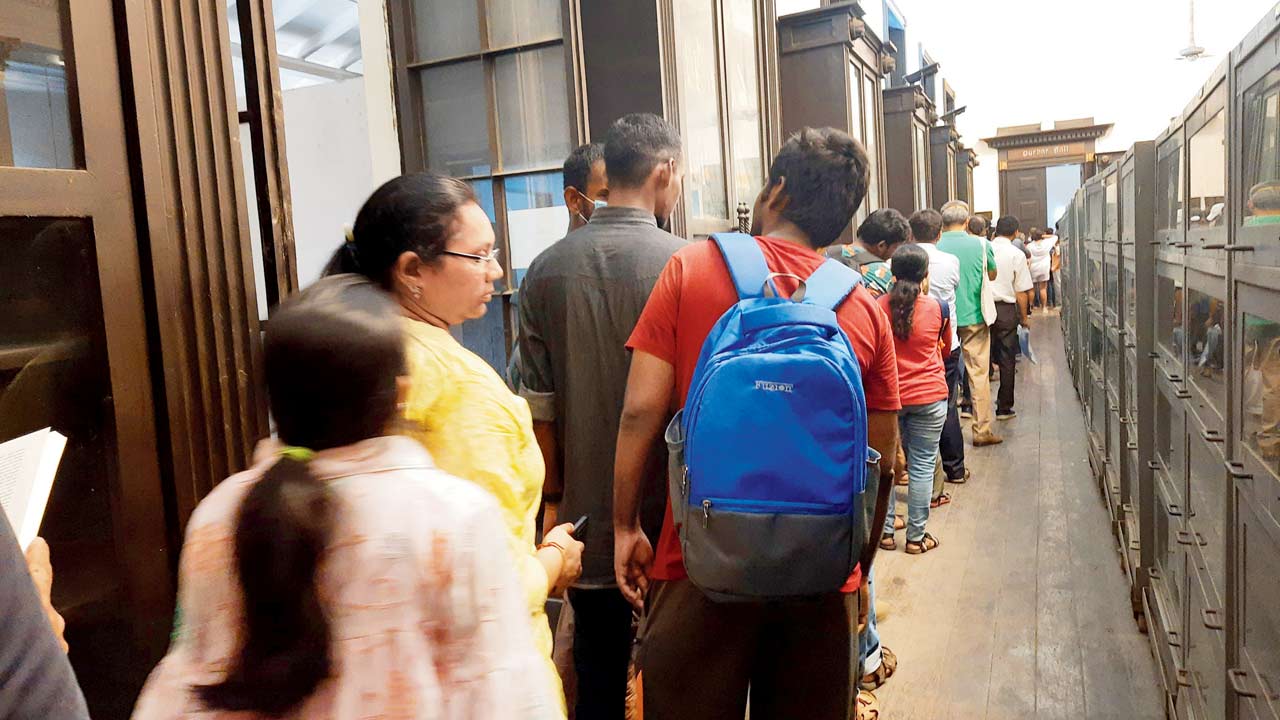 The long line of bibliophiles panning age groups wormed its way from the entrance to the Durbar Hall, which was the venue for the books sale
This diarist planned to be there on the dot of 10.30 am when the doors to the Durbar Hall opened on Day 1, yesterday. But, when we reached at 10.37 am, we were greeted by the heart-sinking sight of a line snaking from the door to the innards of the imposing space. There were at least 100 people ahead of us already. What's more, all the books were sold out by the afternoon. Mumbaikars are far from losing the reading habit. The ages of those in the queue ranged from 20 years to 80 years, and one man did not let a pair of crutches stop him. We're devastated to have not waited. But, hopefully there will be a next time.
Rooting for the Japanese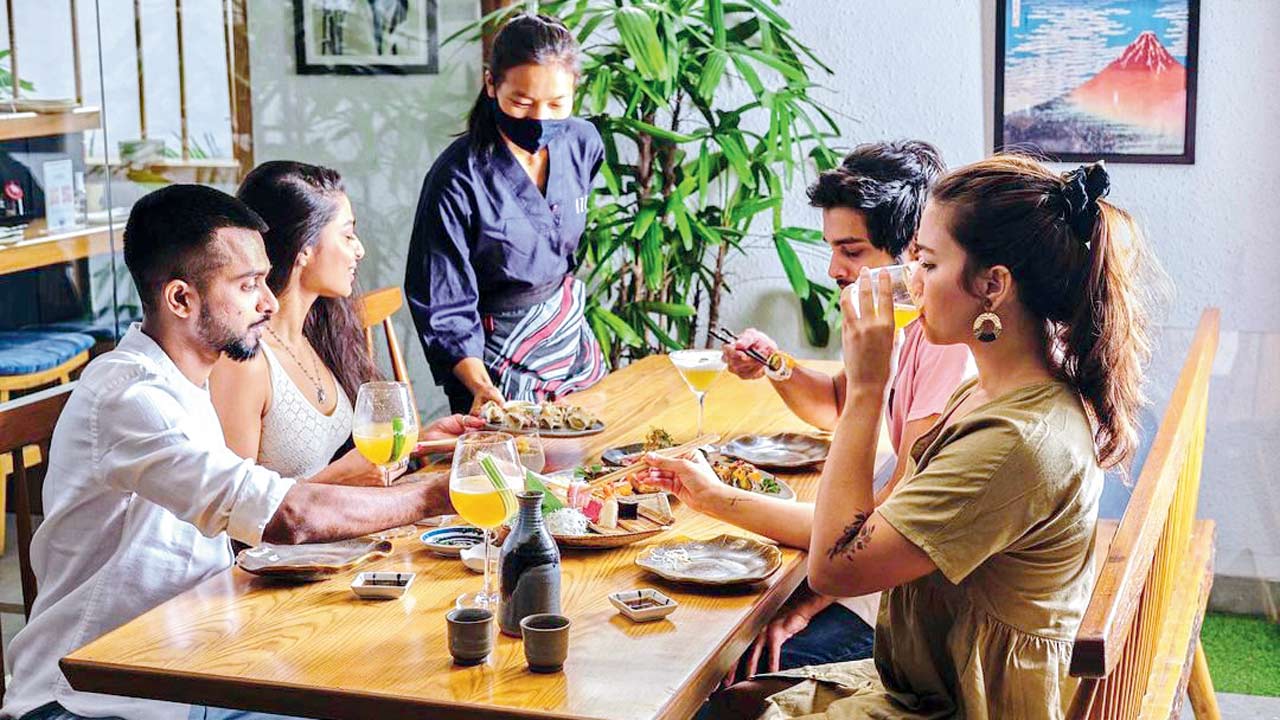 Izumi, one of the country's best-known Japanese restaurants, turned four earlier this week. Keen to hear from chef Nooresha Kably, who helms its kitchen, we reached out to her, and she recapped the journey of the Bandra haunt since its earliest avatar as a 17-seater eatery to its current space. "The journey has been a nice one. It's our fourth anniversary, and we hope to share many more with our guests. There was a lull during the pandemic, but we sustained through a delivery kitchen and people received it so well. We were worried how our ramen bowls would reach them, but it all fell into place. We kept receiving orders and later on, merged the delivery kitchen label with Izumi," she told this diarist. And to ring in celebrations, she revealed that there's a weekend-special offering for every guest that walks into Izumi.
A Chinese cuppa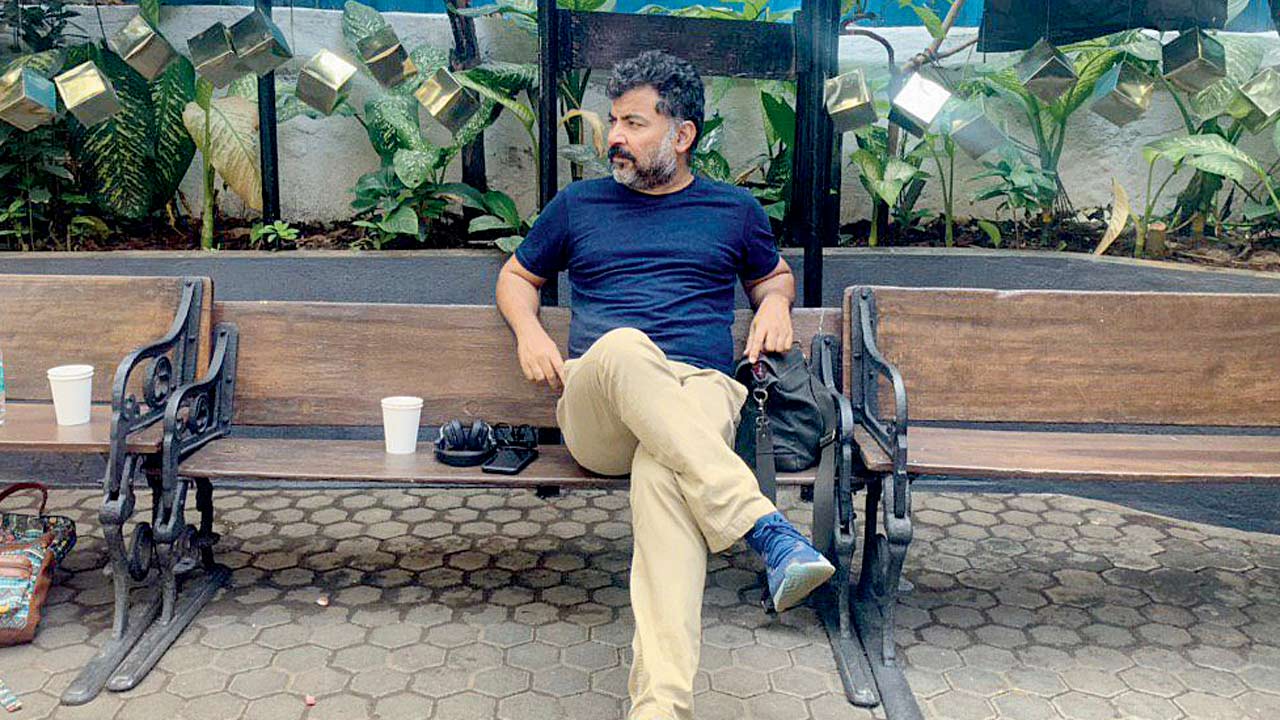 Danish Husain
Apart from new acts, the pandemic also made confirmed theatre lovers miss revisiting stellar productions. Scheduled for a return in early June, Chinese Coffee, written by American playwright Ira Lewis and dramatised by The Hoshruba Repertory, will delight loyalists. Director Danish Husain, who will be seen playing the character of Jake, shared, "Even after two and a half years, Chinese Coffee sounds fresh and relevant while rehearsing. It's Lewis' genius that has encapsulated the essence of friendship and made it timeless."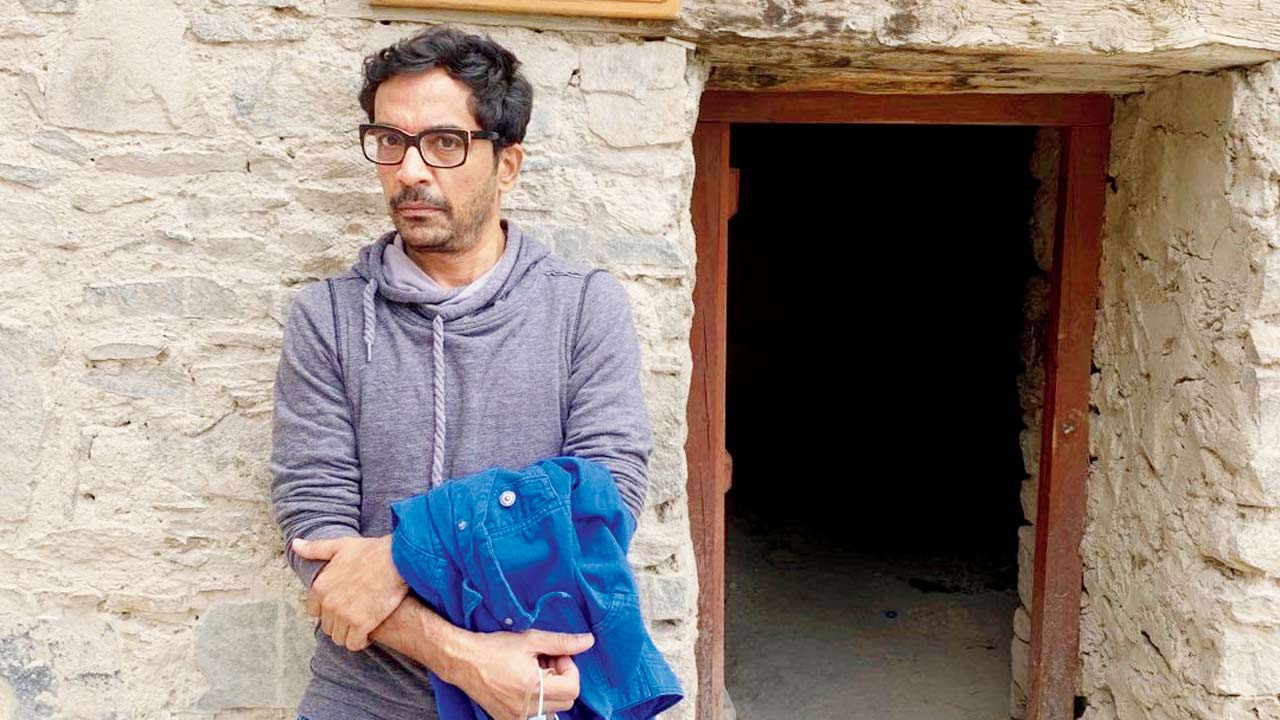 Meanwhile, actor Vrajesh Hirjee (inset), who will be performing on stage for the first time since the pandemic, said, "There's a roller coaster inside me. I am excited to see how the gap has influenced me as a performance artiste and how viewers react to it." We cannot wait to see how this return act pans out.
High on design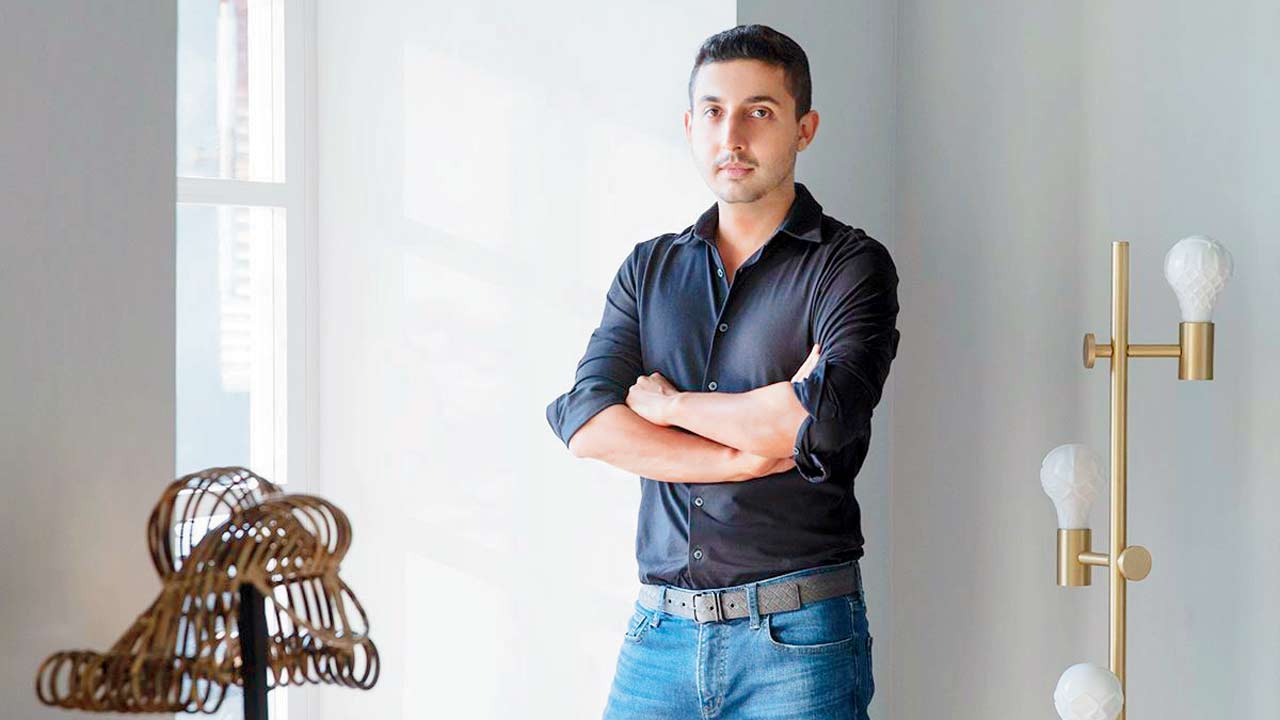 The premier design convention in the country, India Design ID, will host its 10th edition from May 12 to May 15. Kamna Malik, content director and head, Design India ID, revealed that the convention features two new collaborations — with architect-designer Rooshad Shroff (in pic) to promote young designers and the ID 10 alliance, featuring more than 70 architects and designers. The ID 10 collaboration will highlight collectibles on sustainable design. City boy Shroff shared, "This platform showcases a diverse selection of design materials that young homegrown talents have implemented in designing furniture. We also look at this as a chance to search for new talent, guide and nurture them, and with their skills, enhance the design circle's exploration of craftsmanship, into creating futuristic products."