The city - sliced, diced and served with a dash of sauce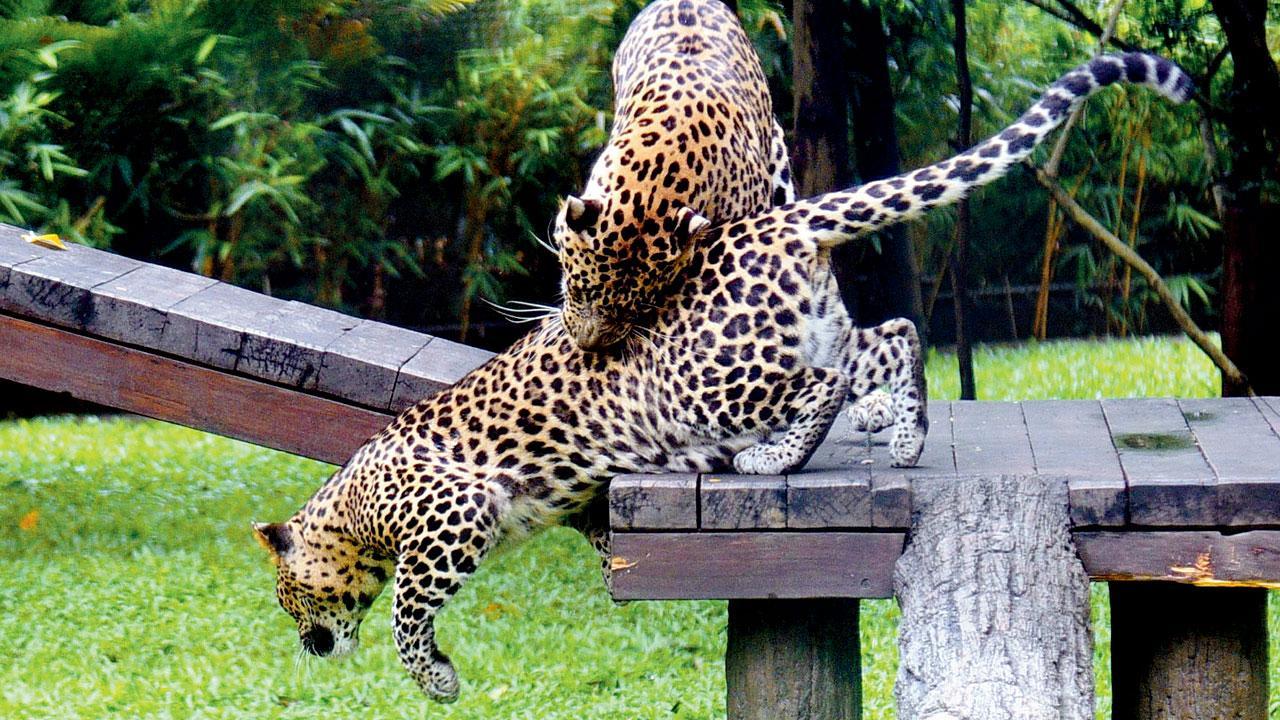 Pic/Pradeep Dhivar
The big catfight
Two leopards in Byculla zoo playfully take a go at each other
Rooted in a majlis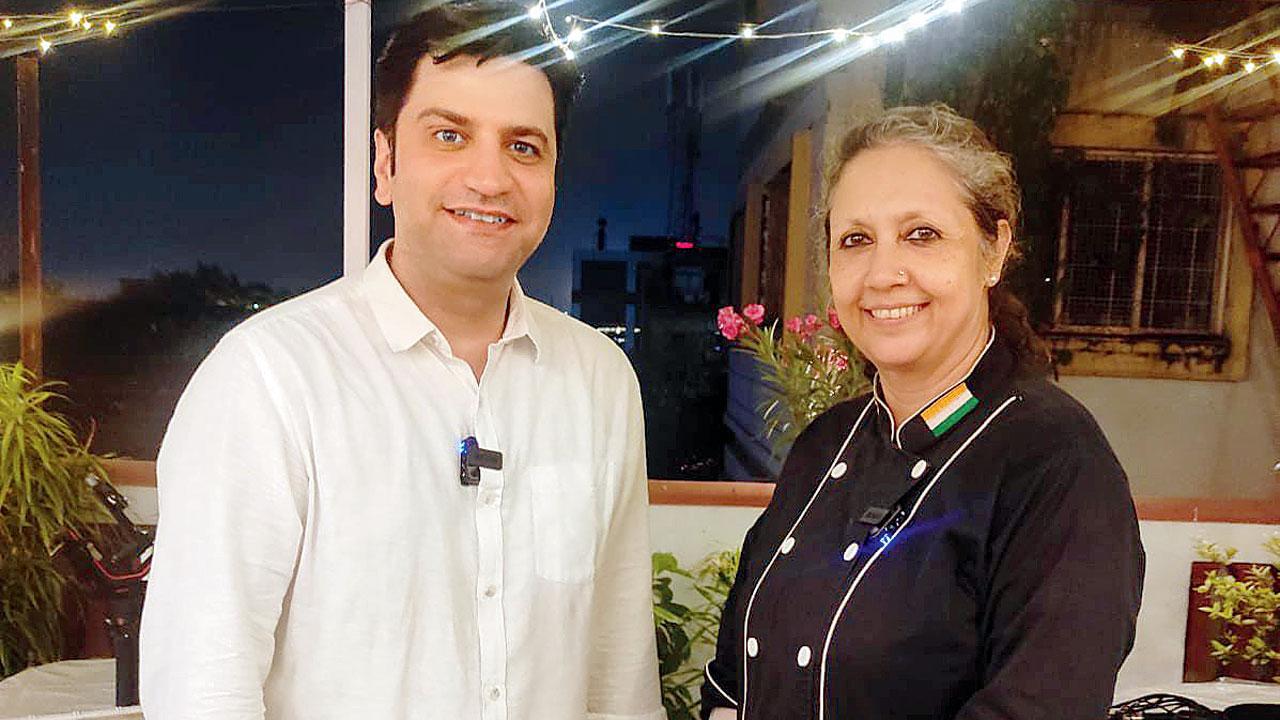 Kunal Kapoor with Manzilat Fatima
This diarist learnt that chef Kunal Kapoor recently tasted majlisi kebab — a dish dipped in history — for only the second time in his life. It happened at Kolkata-based home chef Manzilat Fatima's terrace dining space, Manzilat's. "The chef was in the city to visit a few popular joints that his team had chalked out. The visit was part of the content-curation for his social media handle. He wanted to taste my biryani and a lesser-known variety of kebab while focussing on how Awadhi food ties Kolkata with Lucknow," said the great granddaughter of then King Wajid Ali Shah. She told this diarist that the fun-filled evening kept gyrating into conversations about food. "The majlisi kebab is specific to Shia Muslims as it's a dish served at the end of a congregation called majlis — a gathering that observes the martyrdom of the Prophet's grandson in Karbala. At the end of the mourning session, it is served with roti, paratha or sheermal," she explained, adding that having been able to make the dish for Kapoor felt satisfying.
Shining a light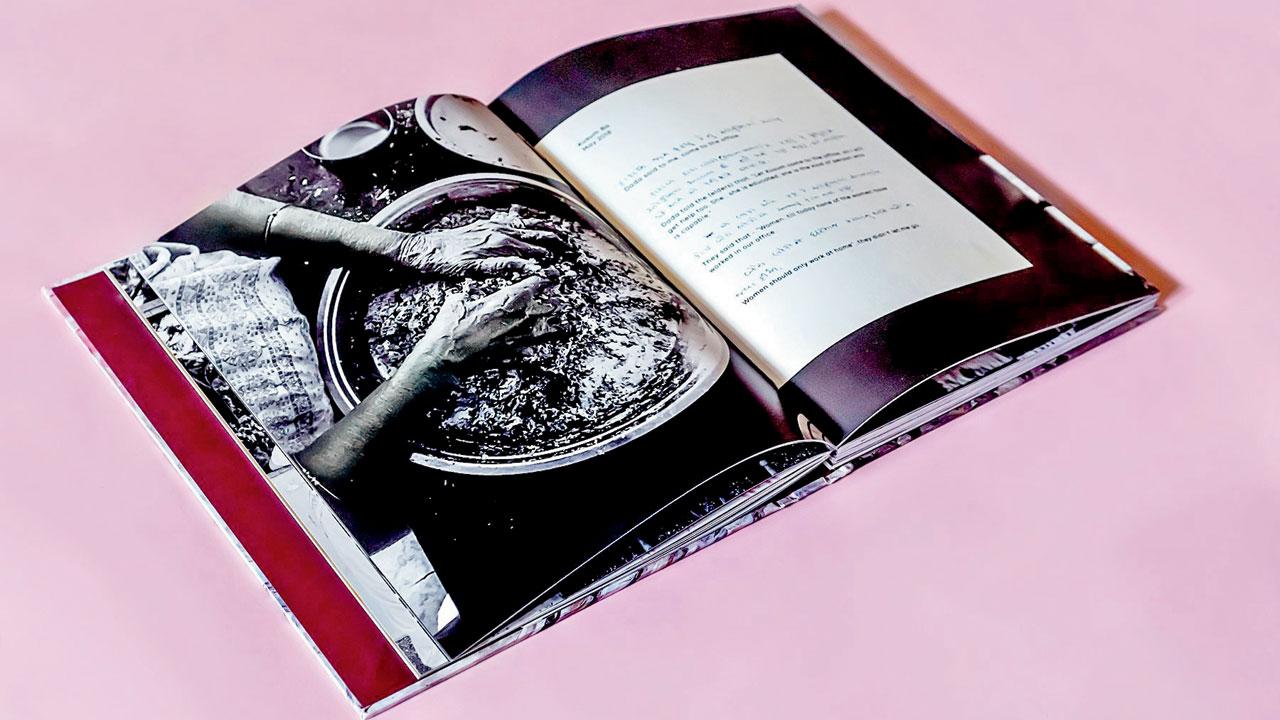 A spread from Dori. PIC COURTESY/KAAMNA PATEL
The third edition of Jakarta International Photo (JIP) had called for entries on its theme, Revival. We were thrilled to learn that Mumbai-based artist Kaamna Patel's Dori, which captures the relationship between her Ba and Dada, was selected for the exhibition. "Dori was conceived as a gift for my grandparents and went through many stages before it became a photobook. It's great to have Dori among other books from Southeast Asia. Readers identified with my grandparents in relation to their own. The photobook reinforces the fact that telling your story can build bridges," Patel told us.
New beginnings for Sassoon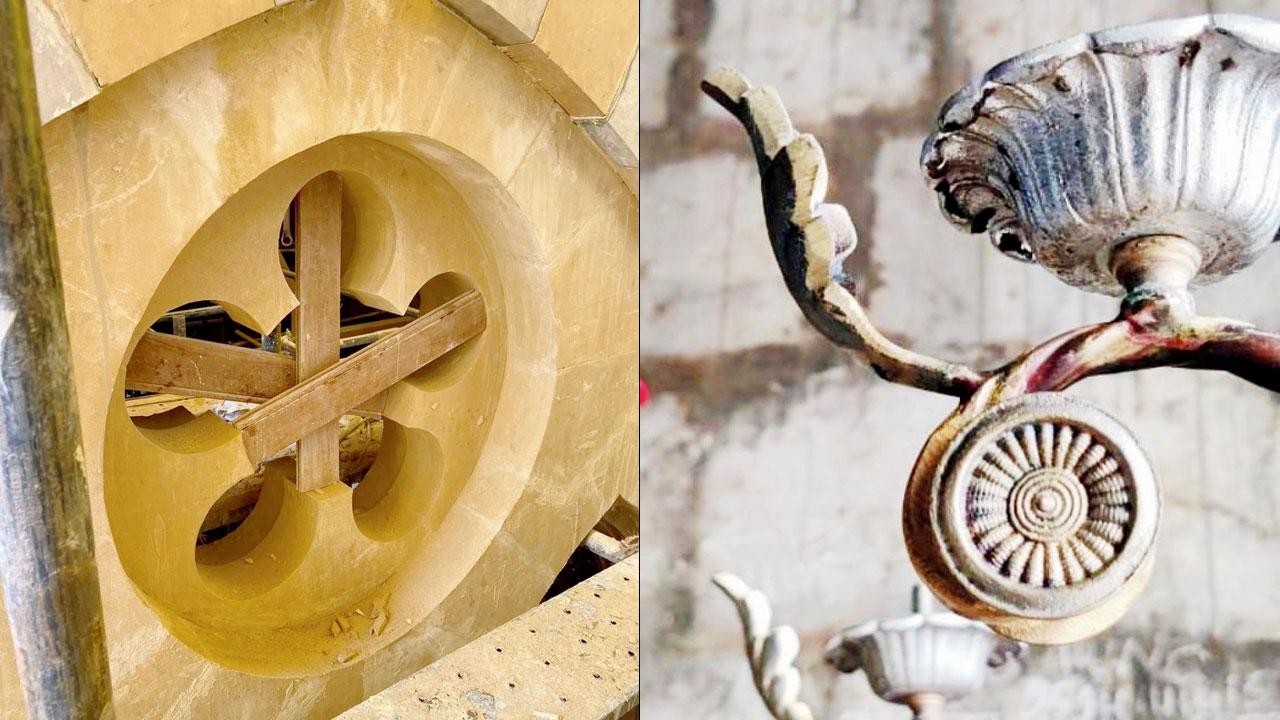 A gable on the roof of the library and a restored chandelier
An admirer of the city's distinct architectural façades, this diarist was slightly concerned upon spotting repairs at the David Sassoon Library and Reading Room in Kala Ghoda. Thankfully, the repairs are part of efforts to restore the roof of the heritage building.  Abha Narain Lambah, principal architect of the project, said that a key part of the restoration was to work on the sloping roof.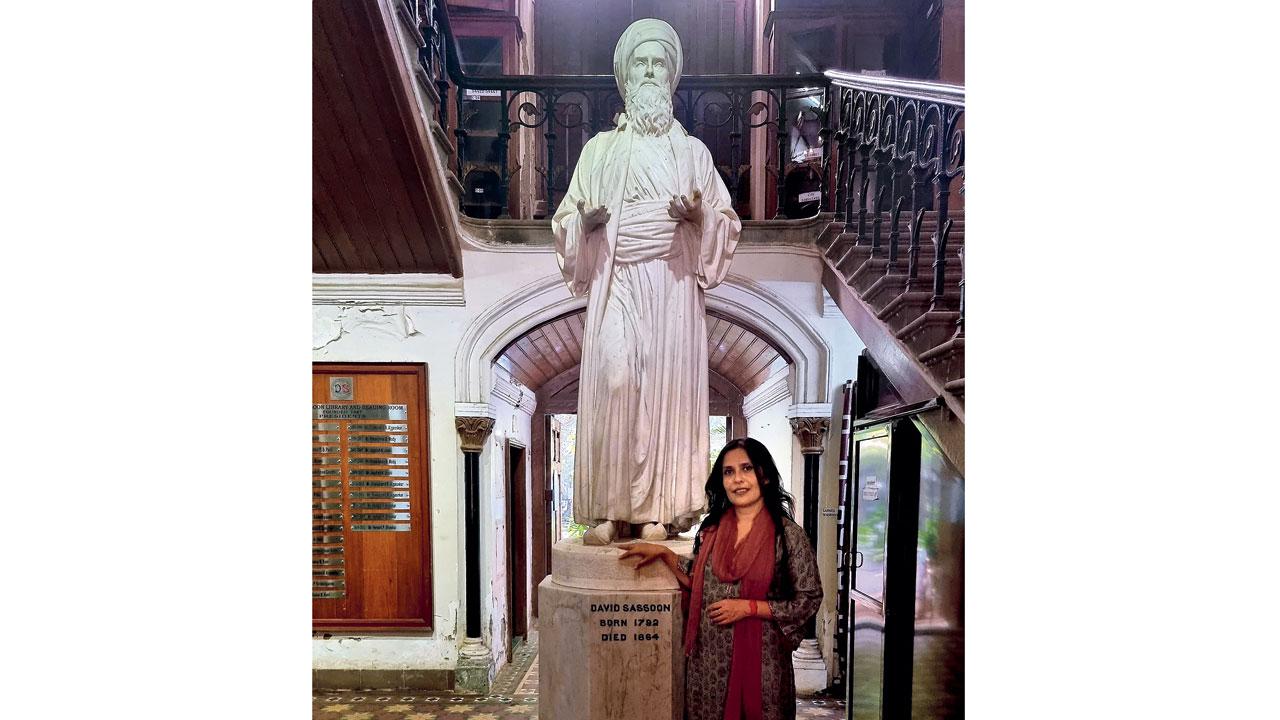 Abha Narain Lambah at the landmark
"There were a few old photos of the Kala Ghoda that show the sloping roof. Using this and some old drawings from the library, we worked on the restoration," she said. Lambah's team also ensured authenticity by using materials such as basalt stone from Malad and the whitish Porbandar stone to align with the original construction. Not just the roof, the library will also have its original chandeliers, furniture and reading room completely restored by May next year. "It is a landmark and a World Heritage Site, and we wanted to work comprehensively," she signed off.
The lit long list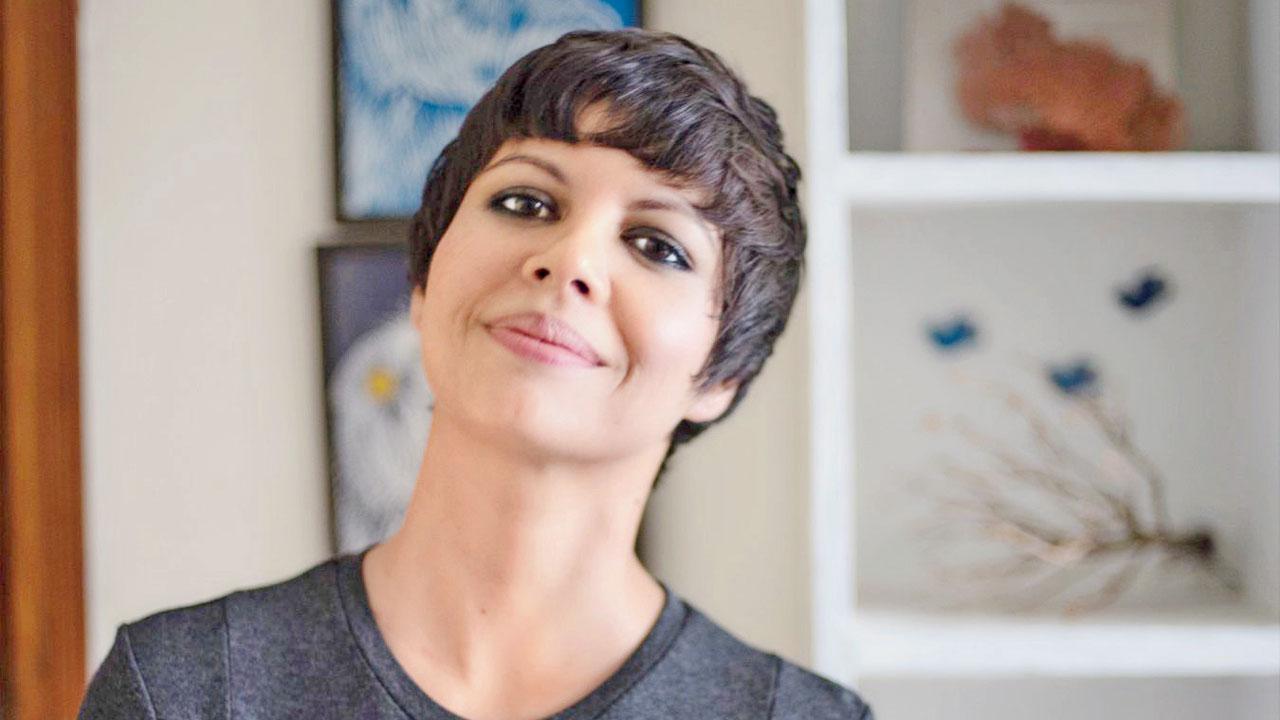 The JCB Prize for Literature 2022 longlist has been released with a list of 10 titles including Easterine Kire's Spirit Nights, Geetanjali Shree's Tomb of Sand, Manoranjan Byapari's Imaan and Anees Salim's The Odd Book of Baby Names. The translation-heavy list is a metaphor for contemporary India, the team notes. Janice Pariat (below), poet, writer and a member of the 2022 jury for the prize, shared, "We have travelled the length and breadth of the Indian Subcontinent, and marvelled at the wealth of literary and storytelling traditions that the country has to offer. We are particularly thrilled that Indian writing in translation is this most exciting space, and that we have been able to enjoy such a wealth of it this year."
The times they are a-changin'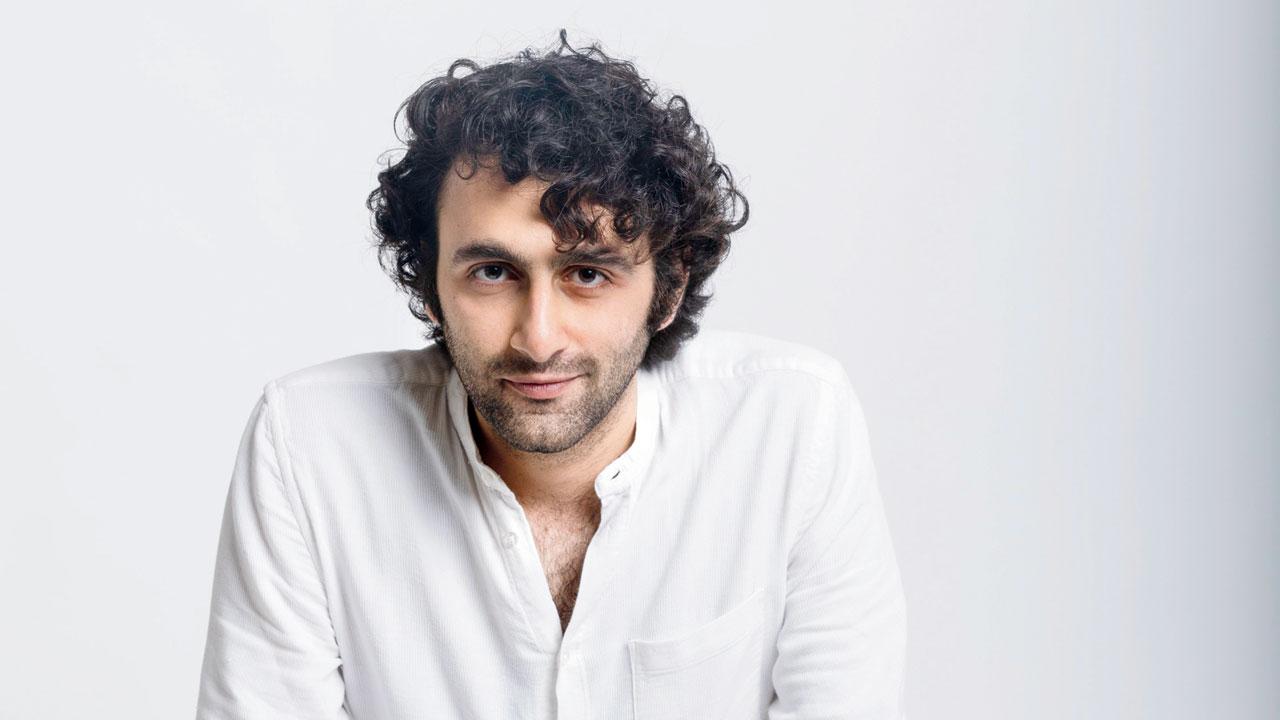 A gig in a gallery? That's as unprecedented as a horse in a bar. But artiste Zervaan Bunshah's performance at Chemould Colaba this evening will welcome audiences to a similar unusual act. "I am looking forward to an organic interaction with the audience. I will sing, crack them up with my jokes and chat," said Bunshah, who doesn't want to be put in a box. The SoBo gallery was conceived with a refreshing approach, where art didn't need to belong in watertight compartments. "He represents a new generation of Parsi artistes who take their representation in their own hands. We wanted to have a platform for such alternate voices from the community and build on the tradition of Parsi natak and humour," said show curator Sarica Robyn Balsari. Do you go for heart health checkups regularly?