The city - sliced, diced and served with a dash of sauce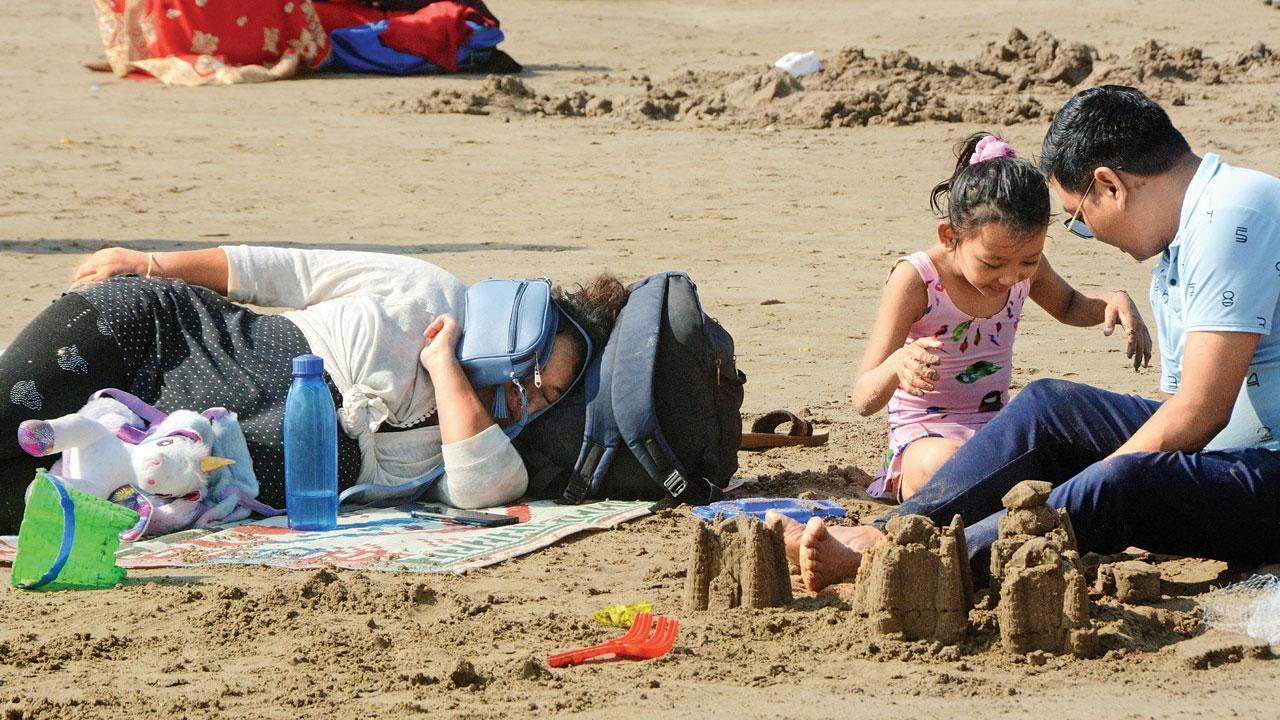 Pic/Satej Shinde
Sun, Sand, Snooze!
A little girl builds sand castles with her father, while her mother catches a snooze at Aksa Beach in Malad
ADVERTISEMENT
Journalling the people of Mumbai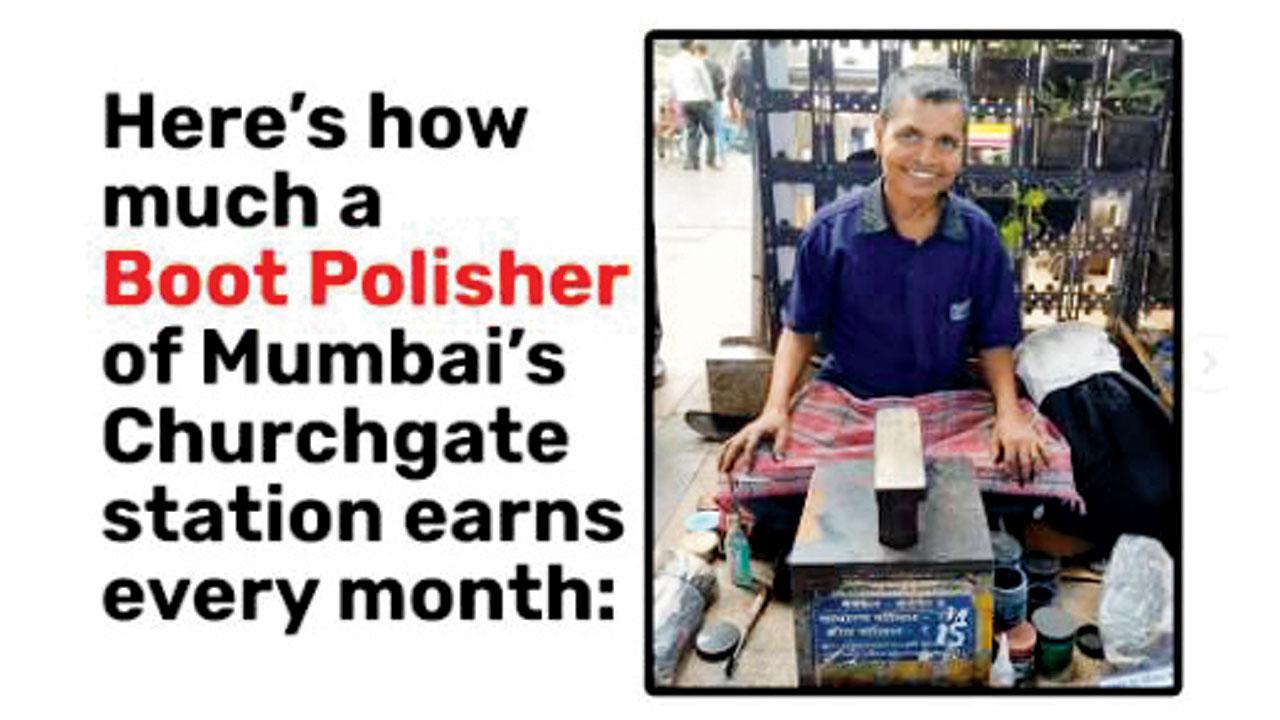 Pic Courtesy/Instagram
In the age of Shark Tank, content creator Balram Vishwakarma's social media is a reminder that not every enterprise has an angel investor. His recent campaign saw him speak and record over 15 conversations with entrepreneurs on the streets of Mumbai — from the chaiwallah to the shoe shiner — documenting their lives, economic struggles and efforts. "I simply walk down to the neighbourhood stall, for instance a vada pav wala's, to have a genuine simple conversation about their lives. The idea is to make people aware of the way we treat them," he said. The detailed focus on each enterprise's income and expenditure was to emphasise the challenges they face. With a target of 100 interviews set for 2023, Andheri-based Vishwakarma revealed that he hopes to publish the conversations as an 'ethnographic' journal for future generations.
Mani's on our mind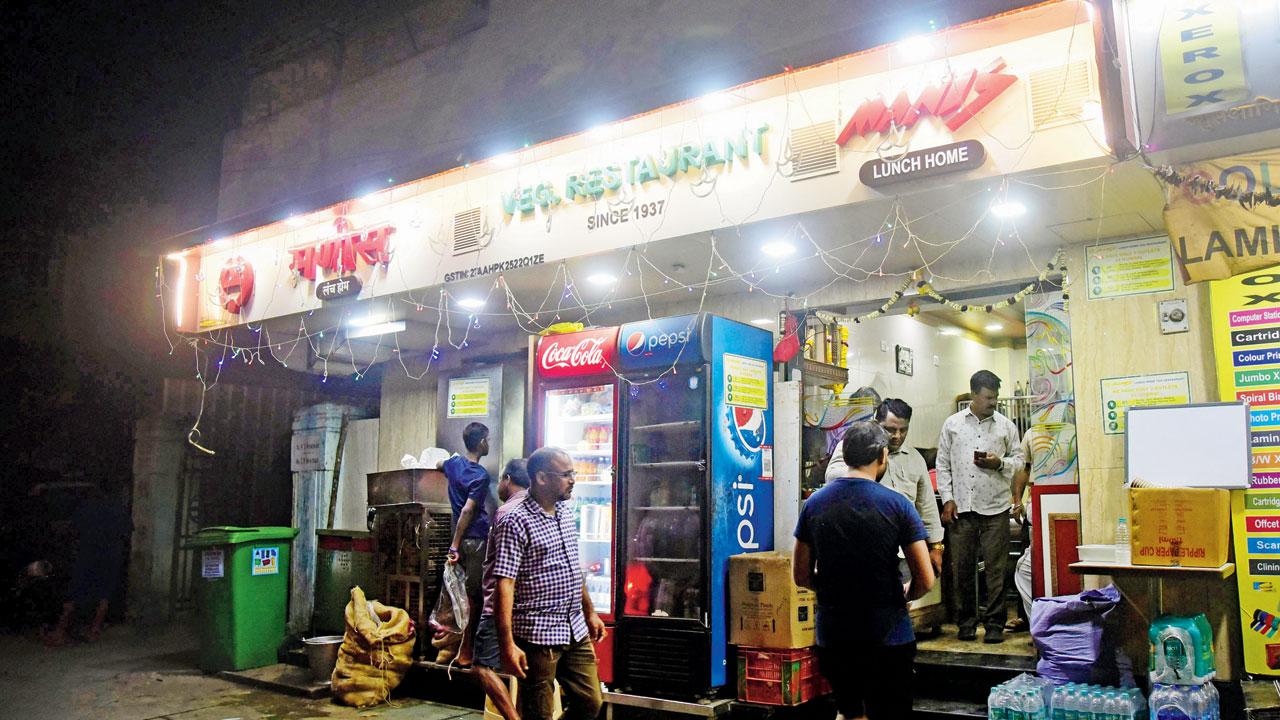 Mani's Lunch Home in Matunga. Pic/Shadab Khan
Quick service, the opportunity to dig into bottomless bowls of idli-sambar while sharing tables with strangers, and the comfort of pocket-friendly prices — the South Indian eateries that dot Matunga offer more than just great food. They lend the neighbourhood a distinct cultural ethos, one that risks being chipped away if they were to shut down. On January 4, mid-day reported about the 85-year-old Mani's Lunch Home in Matunga facing the threat of closure. Food historian Dr Mohsina Mukadam from Ramnarain Ruia Autonomous College, which is nearby, noted how Mani's welcomes people of all classes. "You see taxi drivers and top corporate honchos having medu vada-idli.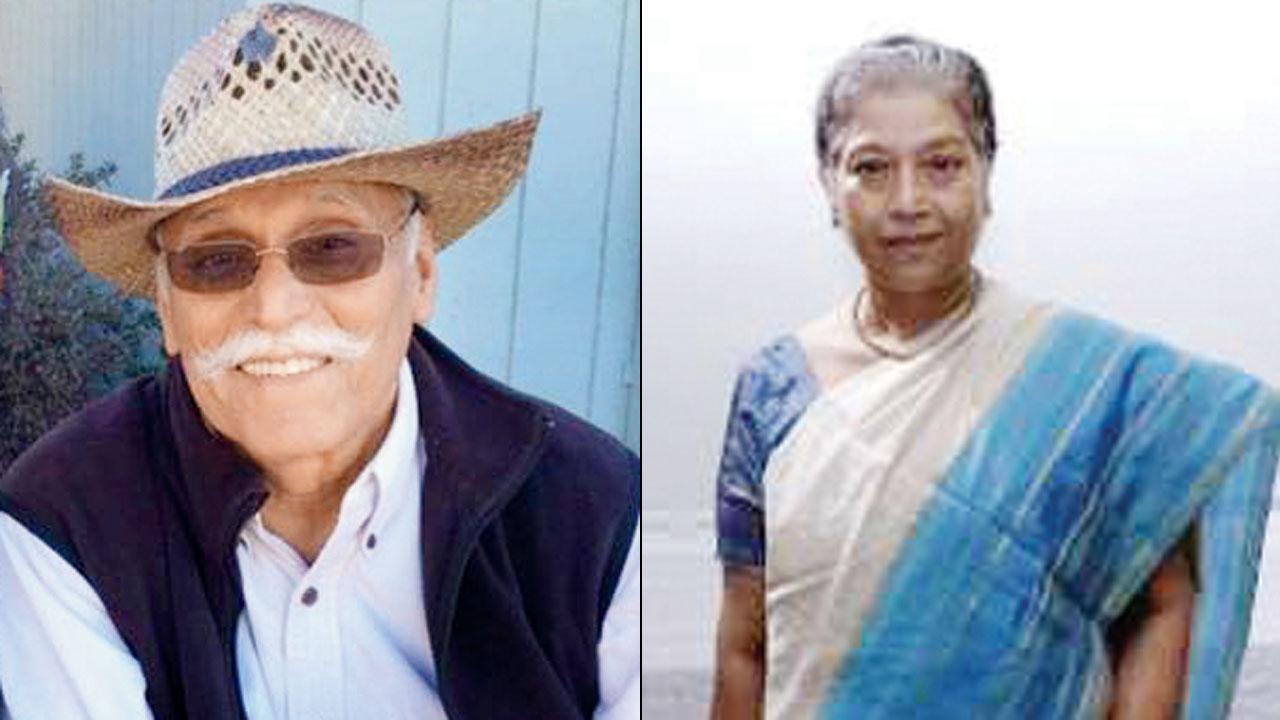 Kamlesh Puri and Dr Mohsina Mukadam
The prices are fair, and haven't changed much. It occupies an important space in the culinary scenario of Mumbai as it's a no-nonsense place serving good food. It reflects the city's spirit. Eateries like Mani's and other South Indian cafés and Udipis reflect how restaurants would come up locality-wise as Matunga was the hub of South Indian culture," she shared. Recalling his "good memories" at Mani's, Kamlesh Puri, son of veteran actor Madan Puri, shared, "They had very friendly staff; the college kids would hang around there and have a good time." Naresh Nayak of Café Mysore, also an iconic Matunga eatery, shared how Mani's dishes have a signature taste. Unfortunately, he added, most South Indian restaurateurs he knows of are preparing for such crises, and are mulling a Plan B should the business be unable to survive. "Such restaurants can't be replaced. There's an emotional and cultural component attached to these restaurants in Matunga, which isn't around in any other suburb. With the loss of these spaces, Matunga will be like any other suburb," he noted. We hope not.
Also Read: Mumbai Diary: Wednesday Dossier
Putting some 'sole' into the birthday bash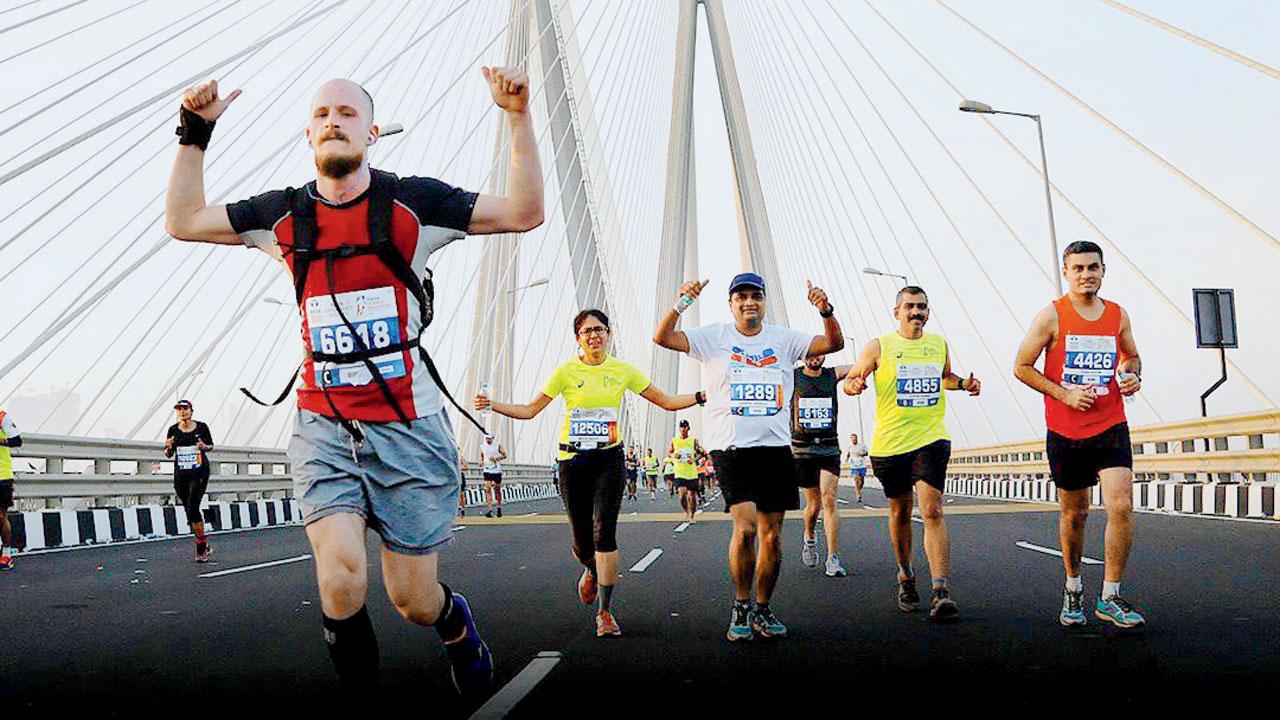 Pic Courtesy/Facebook
What do you do on your birthday? Put your best foot forward. At least 190 runners — 143 men and 47 women — will be running the Tata Mumbai Marathon across different categories on their birthday this year. The city's premier long distance running event is to be held on Sunday, January 15. The event has different categories —  42 km (full marathon), 21 km (half marathon), the open 10-km run, dream run, senior citizens' run and champions with disability. The runners will be hoping to gift themselves a Personal Best (PB) on their big day, for that would certainly put some 'sole' (pun intended) into the celebrations.
Theatre for a cause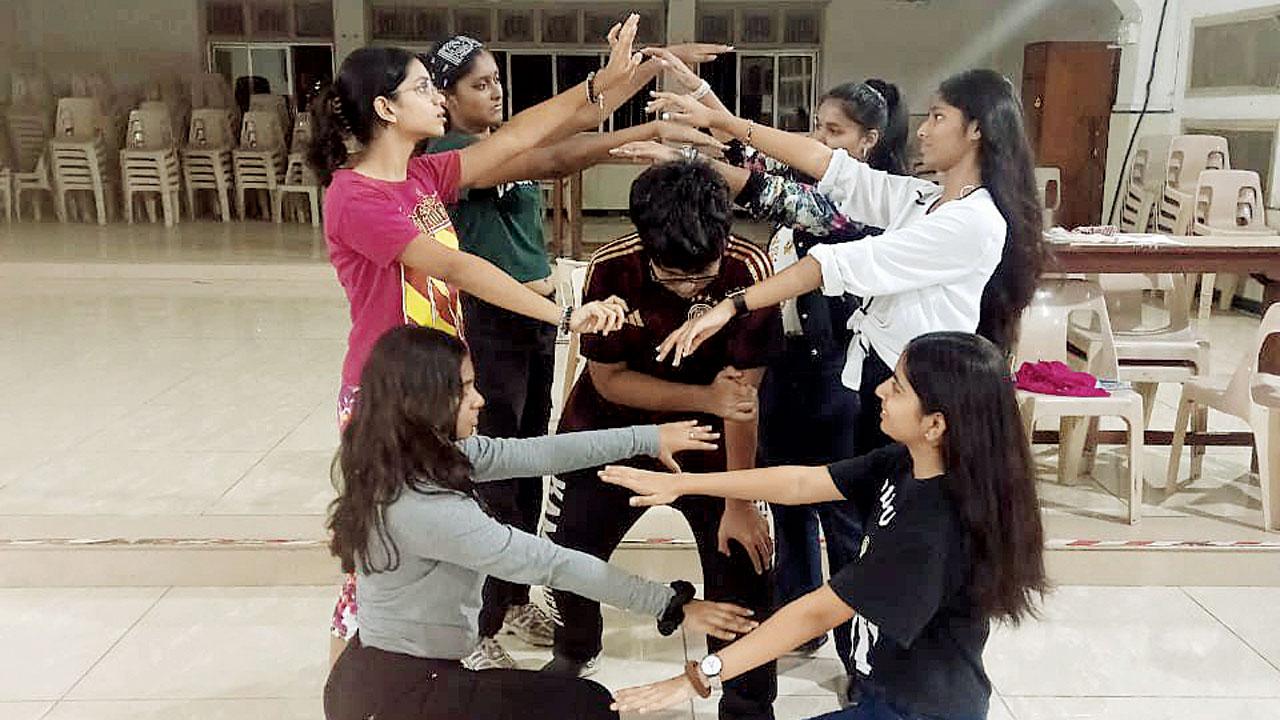 Actors rehearse for the play
The 75th jubilee of the novenas to Our Mother of Perpetual Succour, which draws thousands of devotees every Wednesday, will witness a unique celebration. The youth group of St Michael's Church, Mahim, along with the help of adults will stage the musical, The Hunchback of Notre Dame, on January 27, 28 and 29. Writer-director Devina Desa shared, "The musical has a continuous theme of the Cathedral of Our Lady being a sanctuary. The church and novena offer refuge to thousands of Mumbaikars. Offerings and donations collected after the play, which have not been spent for the production, will be going to the Mother of Perpetual Succour Home for the Aged in Andheri run by the Little Sisters of the Poor."